Master the Art: How to Fake Life360 Location on iPhone
Category: Change Location
13 min read
Life360 is a popular location-tracking app offering features like location sharing and in-app chat. It allows a group of people, whether colleagues, the university team, or family members, to download and install the app on their iPhones or Android devices.
Once installed, you can create circles, which are essentially like groups on Facebook or WhatsApp. These circles enable members to share location information and hold each other accountable. Inviting people to join your circles is as easy as using their contact number or email address.
With Life360, you can easily see where other circle members are and receive location alerts that will notify you when someone arrives or leaves a selected location. This feature is especially useful for parents who want to make sure their children are safe in certain places.
Browse the sections below to learn more about Life360 and its features, including how to fake your location on life360 on your iPhone.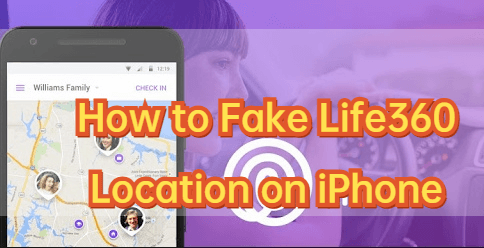 Why Do People Hate Being Tracked by Life360?
Undoubtedly, Life360 is widely recognized as an incredibly useful and enjoyable app. However, what often bothers people is the constant intrusion on their privacy.

Take, for example, couples who may use the app to monitor each other's whereabouts. This can lead to numerous questions about specific locations, resulting in chaos. Furthermore, Life360's continuous tracking can have negative implications. Imagine planning a surprise for your partner and needing to visit a specific place to execute it. Unfortunately, having Life360 track your every move could potentially spoil the surprise.

Due to these reasons, many individuals view the app as an infringement on their privacy. It is only natural for those who value their privacy to dislike being tracked by Life360.
Part 2: End Life360 Tracking & Spoofing Life360
To spoof or to stop, that's the question at hand! When you find yourself frustrated with being tracked by Life360, you have two options available: stopping the tracking or spoofing your location. But which one is the better choice?
You may be wondering the same. While many may consider simply stopping the app and logging out as a straightforward solution, we don't endorse this approach. In our opinion, faking your location on Life360 is a much better alternative.
Firstly, if you log out and cease using the app altogether, your circle members will receive a notification about your absence. This will pique their curiosity, and they will inundate you with questions. To avoid this unwanted attention, we recommend spoofing your Life360 location instead of stopping it.
Secondly, spoofing can be quite amusing as it allows you to showcase to your friends that you're traveling to a different location. This can include those friends who may harbor a tinge of jealousy towards you. It's an excellent way to intensify their envy.
Thirdly, If you consistently provide your actual device location, individuals with malicious intentions among your circle members may track your routine, potentially leading to unfavorable consequences. Spoofing your location can act as a clever strategy to deceive them and uncover their true intentions.
Part 3: How to Fake Your Location on Life360 for iOS/Android?
When it comes to learning how to spoof your location on Life360 for iOS or Android, the top choice that should immediately come to mind is LocaChange. This exceptional tool is your ultimate solution for altering your iOS or Android location while prioritizing your privacy.
It allows you to simulate your movements along various routes and even customize your virtual movement speed on the map. Rest assured, this tool is completely safe to use and has an excellent reputation. So, you need not worry about its performance or success. Without further ado, here are the steps to spoof your location on Life360 using LocaChange.
Feel free to select any location around the globe as you desire.
Beneficial features include Historical Records, Saved Spots, and Saved Routes.
Enjoy flawless compatibility with options like modifying your Tinder location or spoofing your Pokémon GO location.
The trial version provides a range of functions to enhance your initial experience.
Here's how to use LocaChange specifically to easily spoof locations in Pokemon GO.
Step 1:Download and install LocaChange into your Computer.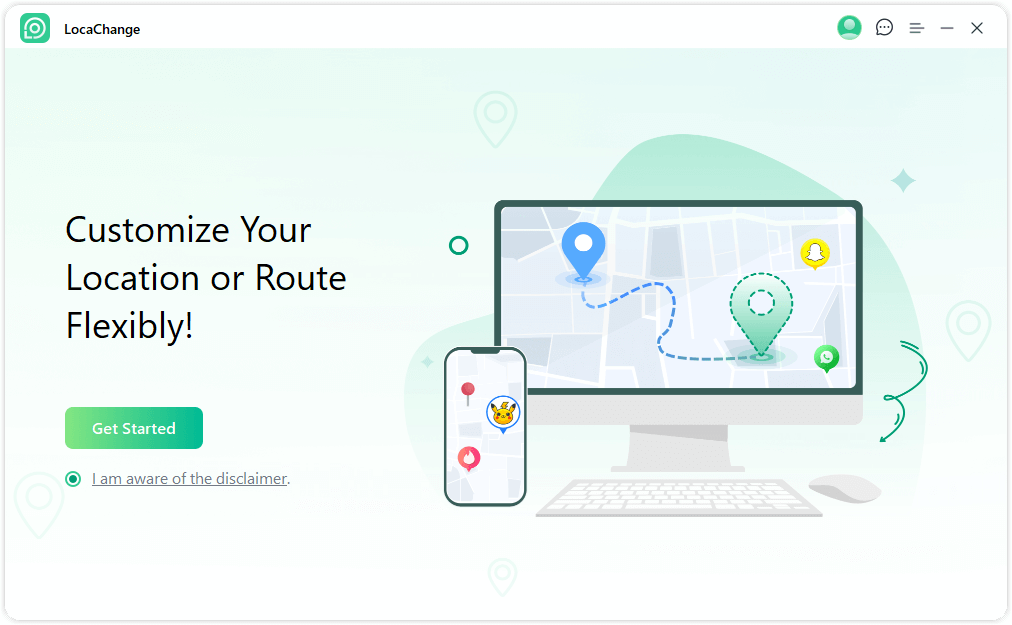 Step 2:  After installing LocaChange, launch it. Then connect your phone to your computer with a USB cable or WIFI connection(we recommend USB cable beacuse It has a 100 percent success rate)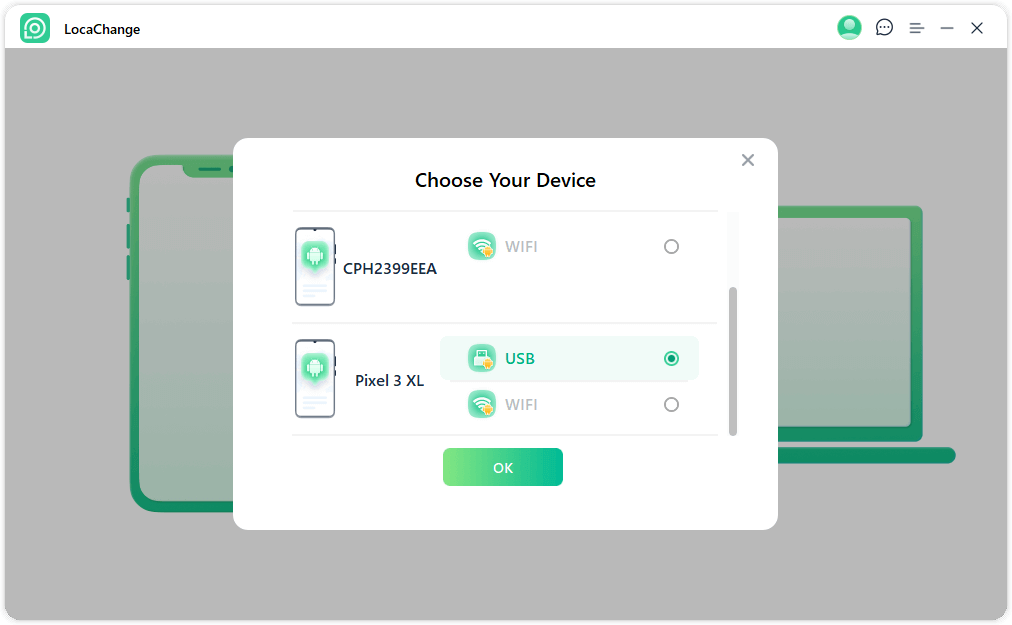 Step 3: Choose any of the teleport mode, two-spot mode, multi-spot mode, enter any location you want to jump or transfer, and click the Move button to change your GPS location.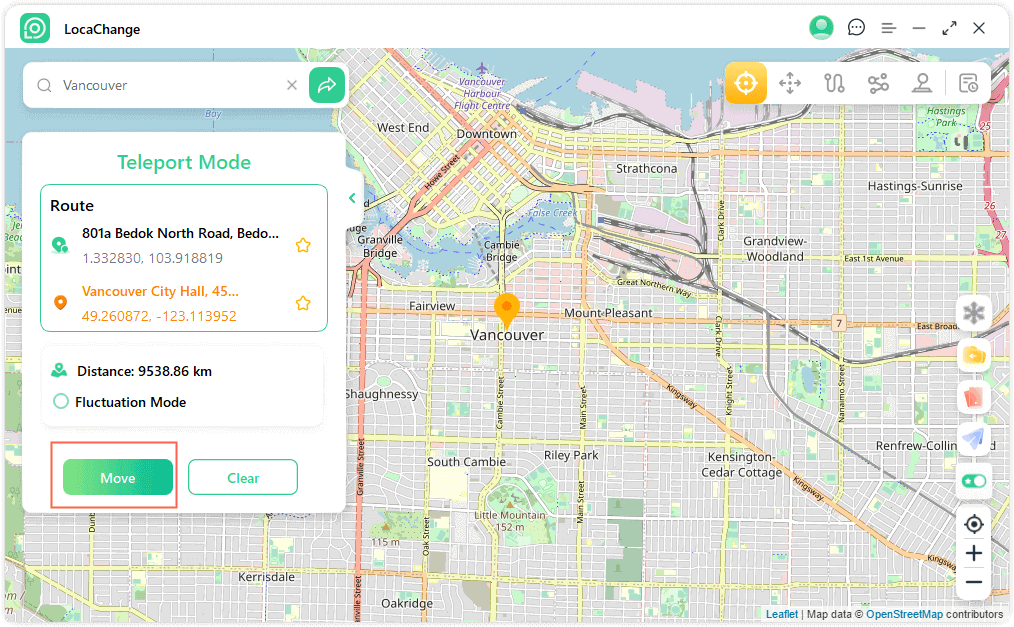 Through the above steps, you can easily change your location on the 360, and fake GPS location is no longer your worry.
In addition, LocaChange also supports the following functions: support for planning routes, collecting information saved in the cloud, etc.
Part 4: How to Stop Life360 from Tracking You?
1

Use an Additional Phone for Privacy

If you're determined to completely evade Life360 tracking, a highly effective method is to utilize an additional phone, commonly known as a burner phone. This involves having an inexpensive Android or iOS device solely for this purpose.

By logging out of the Life360 app on your primary iPhone or Android device and installing it on the burner phone instead, you can easily deceive your friends regarding your actual location.

Here are the steps to implement this method:
Step 1: Log out of the Life360 app on your main iPhone or Android device.
Step 2: Install the app on the secondary or burner phone.
Step 3: Log in to the Life360 app on the burner phone using the same account you were using on your original phone.
That's it! You can now leave the burner phone behind, allowing your friends and loved ones to believe you're present at the location you desire them to see.
Keep in mind that Life360 has an inbuilt chat function. Utilizing a burner phone as a solution may cause you to miss important conversations if you leave it at home and your friends attempt to chat with you. This could potentially raise suspicions in their minds.
2

Pause Location Sharing in Life360 Settings

Another approach to halting Life360 tracking is by pausing the location-sharing feature in the app's settings.

Follow the steps below to implement this method:
Step 1: Tap on "Settings" located at the lower right corner of the screen.

Step 2: In the Circle Switcher at the top, select the circle for which you wish to cease location sharing.
Step 3: Tap on "Location Sharing."

Step 4: Toggle the slider to turn it off, which will be displayed in grey. You will see a message confirming that "Location Sharing Paused."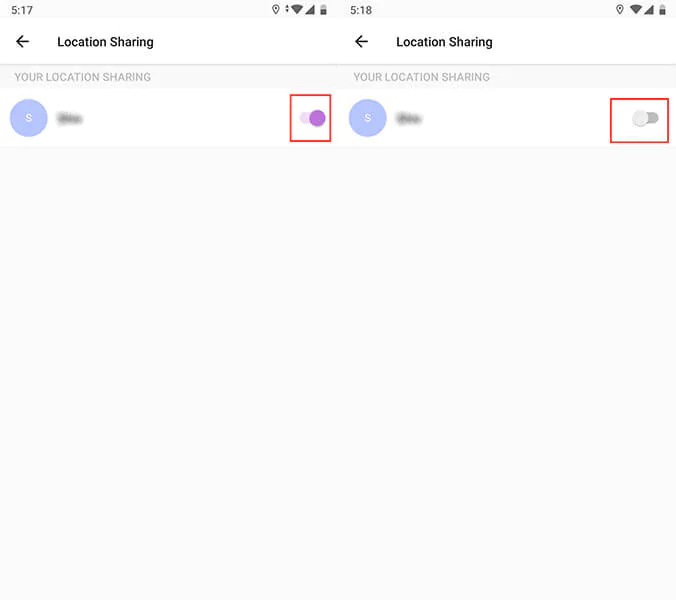 Disabling or pausing location sharing for a specific group will only prevent that particular circle from tracking your location. Make sure to adjust the settings for all relevant circles based on your needs.
Conclusion
In this article, we explore some useful methods on how to fake your location on Life360. Without a doubt, Life360 is a valuable app that keeps you updated on the location of your close friends and family. However, if you don't want to be tracked on the app, spoofing your location on Life360 might be a good solution, give LocaChange a try.
Change GPS Location on iOS/Android
168,282 people have downloaded it.
Fake iOS/Android GPS location to anywhere in the world instantly.
100% Work with location-based apps such as AR games, social platforms, etc.
Joystick to simulate GPS movement freely when playing games.