Explore PGSharp iPhone: Pokémon Go Evolution!
Category: Change Location
11 min read
PGSharp serves as a location spoofing application crafted specifically for Pokémon GO, enabling players to catch characters worldwide from the comfort of their homes. In addition to Pokémon GO, PGSharp is a versatile tool for spoofing various apps like Tinder, Grindr Xtra, Ingress, and more. It stands as the top choice for fake location usage on your devices.
Is PGSharp Suitable for iPhone? Please note that PGSharp is exclusively designed for Android devices and is not compatible with iOS. The location spoofer can only be downloaded on Android, not supporting iOS devices such as iPhones or iPad.
It includes a joystick feature for easy spoofing in Pokémon Go without the need for a separate installation. Overall, PGSharp is an exceptional app catering to AR game enthusiasts and Android users.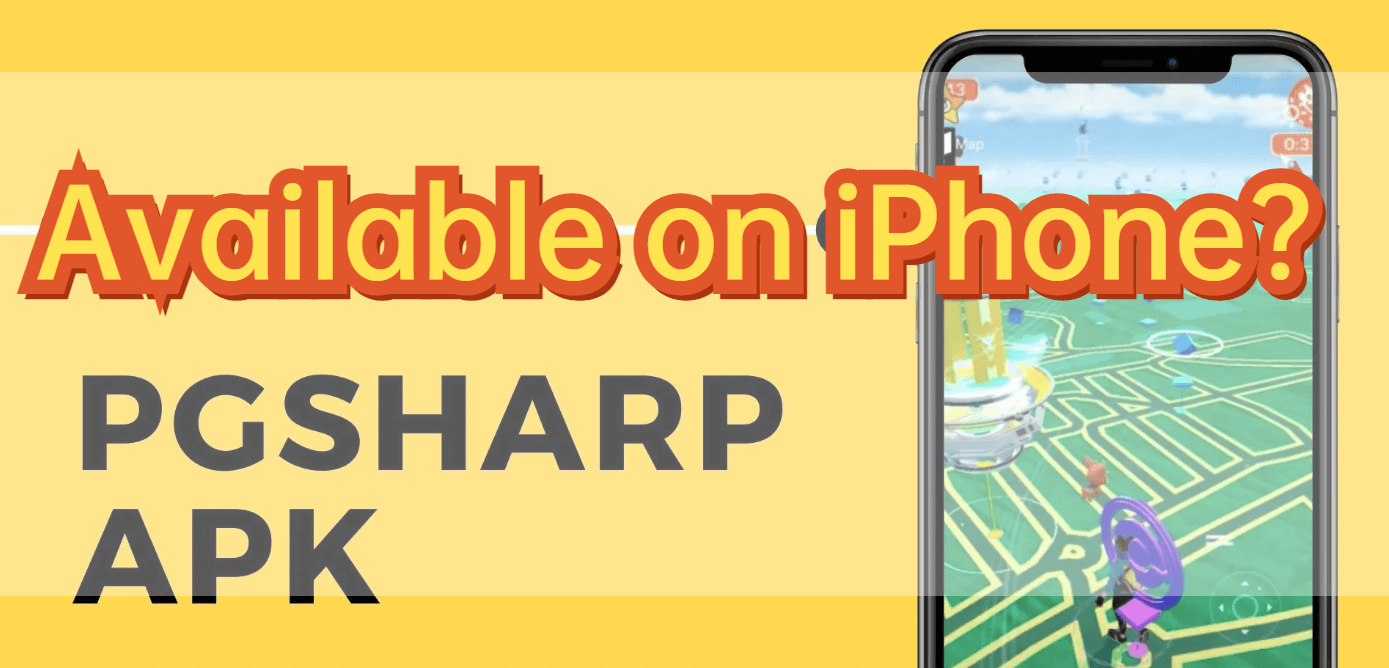 For iPhone and iPad users seeking a similar location spoofing app like PGSharp for GPS faking on iOS, LocaChange comes to the rescue.
Exploring PGSharp's Features and Usage
PGSharp is an application that enables GPS spoofing in AR games and other apps, offering the freedom to move globally from home and have fun with friends. Let's delve into the app's features:
PGSharp Features:
Embedded Fake GPS Joystick, eliminating the need for separate installation.
Adjust your walking speed according to your preferences.
Teleport option on the PGSharp map for easy location changes.
Ability to use specific coordinates to pinpoint locations.
Utilize auto walk to navigate Pokémon Go routes through poke stops.
Customize the number of poke stops to auto-walk through.
The modified app retains your last location for convenience.
Instructions for PGSharp Usage: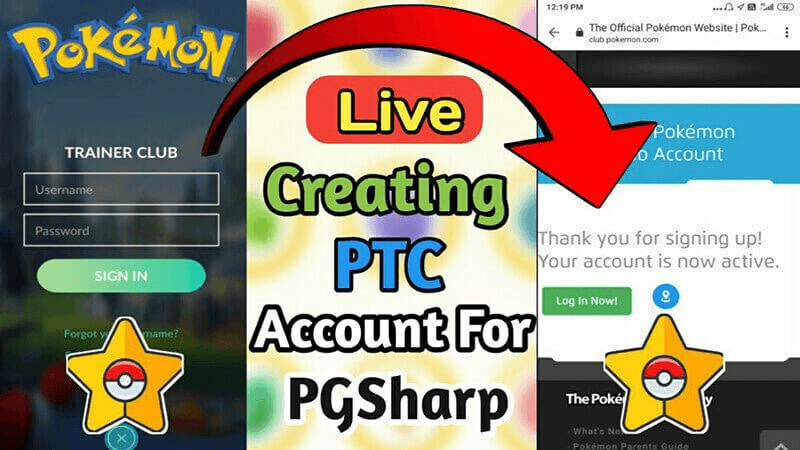 For Android users, create a PTC (Pokémon Trainer Club) account to spoof Pokémon Go.
Uninstall the Google Play Store version of the Pokémon Go AR game before installing the modified app to avoid conflicts.
Visit PGSharp.com to download the PGSharp APK onto your device.
Enter your license key to start using the app.
"If you wish to use the PGSharp APK for free, you can opt for the free beta key to activate its functionality."
Evaluate The Cost and Security of PGSharp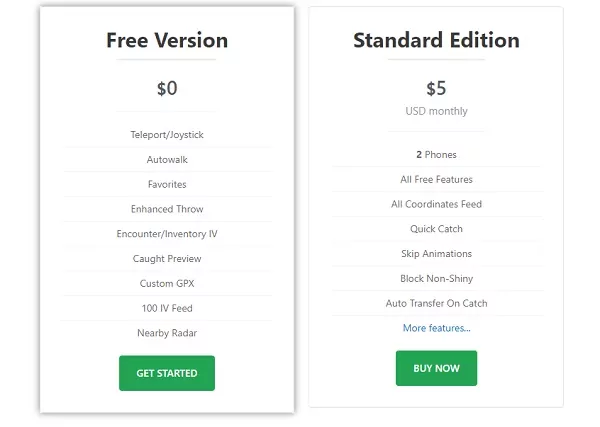 Using PGSharp allows you to successfully spoof Pokémon without being detected by the developer or risking your account's suspension. This is achievable because PGSharp employs latitude, longitude, altitude, speed, and accuracy data, creating the appearance of a genuine GPS app, rather than a fake one.
With the PGSharp APK and its joystick feature, cheating in Pokémon Go becomes effortless. For Pokémon Go players, PGSharp stands out as the ideal spoofing app, as it requires no root access and ensures safety and security. Within this location spoofing app, the fake location values flawlessly replicate real locations.
Please be aware that PGSharp is exclusively available for Android devices; iOS users cannot download it to spoof Pokémon Go or any other apps.
Alternatives for PGSharp on iPhone or iOS
Using an Apple device for faking your position in Pokemon Go can be challenging. The method we've discussed earlier is equally unreliable as it requires installing unnecessary additional apps.
Moreover, there are no alternative Pokémon Go spoofing apps available for iOS. Hence, LocaChange emerges as the top substitute for PGSharp on iOS. It is a reliable, safe, and beneficial solution for iOS devices. With this dependable program, you can effortlessly play Pokemon Go from the comfort of your home without facing any limitations.
Experience complete location control, similar to playing on a Switch, thanks to the joystick feature.
Create custom routes or hunt for rare Pokemon effortlessly with the one-click route creation option.
Seamlessly works with all location-based apps, including Find My Friend and Snapchat.
Enjoy the ability to modify your GPS location on your mobile device, allowing virtual travel to any location on the Pokemon Go map.
Here's how to use LocaChange specifically to easily spoof locations.
Step 1:Download and install LocaChange into your Computer.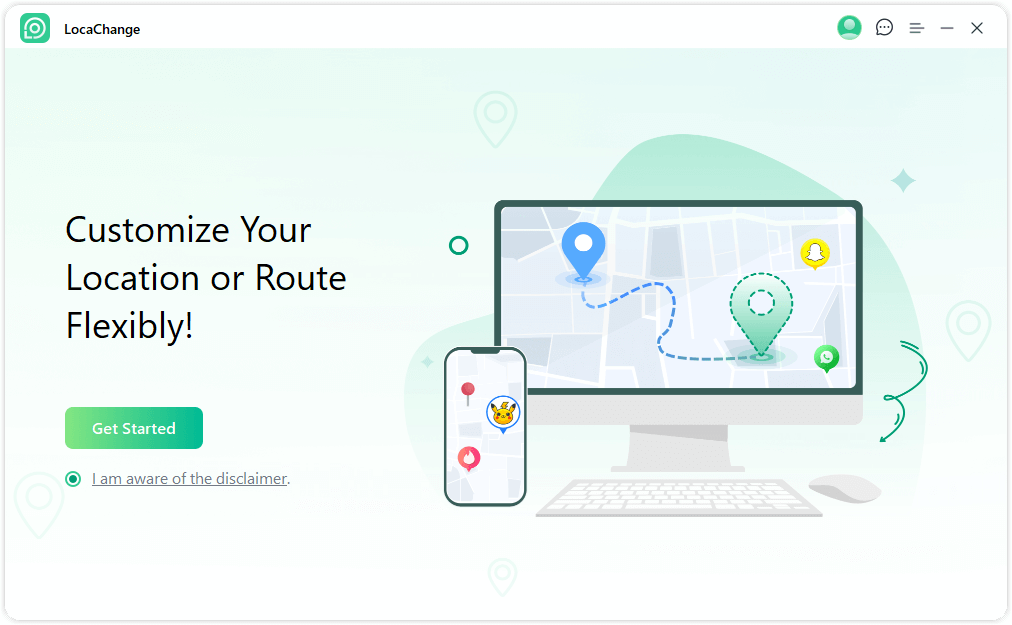 Step 2:  After installing LocaChange, launch it. Then connect your phone to your computer with a USB cable or WIFI connection(we recommend USB cable beacuse It has a 100 percent success rate)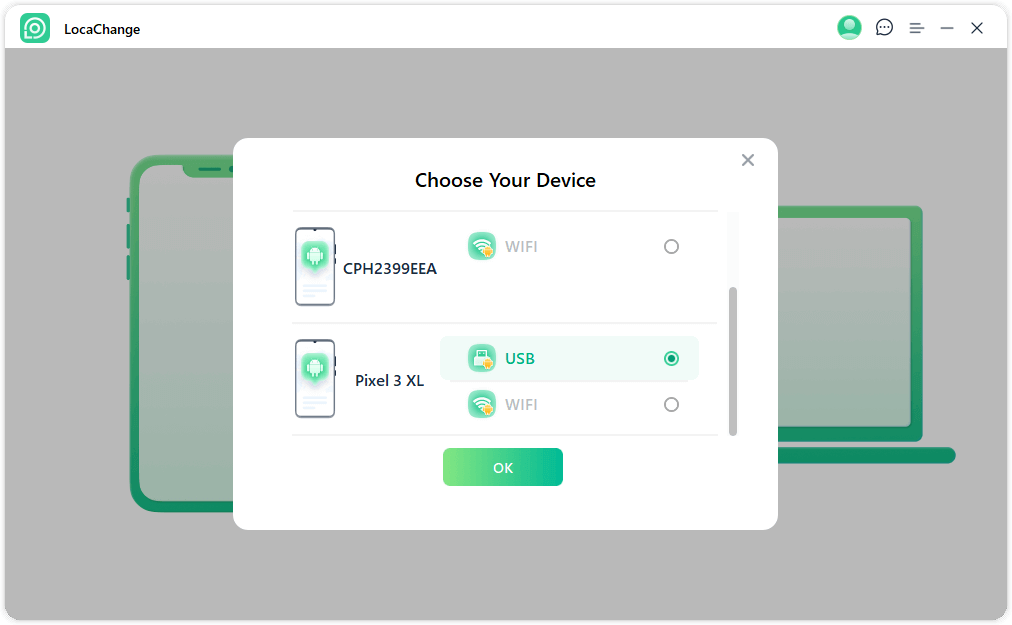 Step 3: Choose any of the teleport mode, two-spot mode, multi-spot mode, enter any location you want to jump or transfer, and click the Move button to change your GPS location.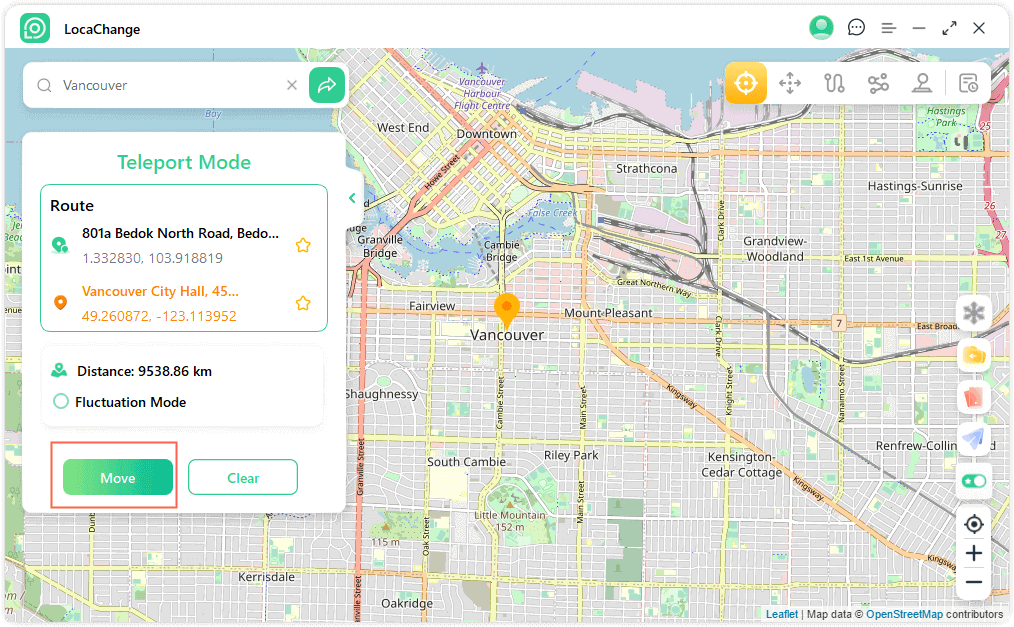 Through the above steps, you can easily change your location, and fake GPS location is no longer your worry.
In addition, LocaChange also supports the following functions: support for planning routes, collecting information saved in the cloud, etc.
Commonly Asked Questions about PGSharp
Be cautious when attempting to download PGSharp on an iOS device through unofficial means, as it may pose risks to your device's security. Here are some important FAQs that address your concerns:
1

Is PGSharp available for iOS?

No, PGSharp is exclusively designed for Android devices and is not compatible with Apple devices due to technical limitations. An official version of PGSharp for iOS devices is not available on the app store at this time.
2

Can you spoof Pokémon Go on iOS?

Yes, you can! By using iAnyGo, a reliable and safe solution, you can fake your current location and play Pokémon Go from the comfort of your couch. The best part is that it does not require jailbreaking or rooting your device, ensuring complete trustworthiness for iOS spoofing.
3

Is PGSharp an app?

Yes, PGSharp is indeed an Android application available on the Google Play Store. It allows you to easily download and use it for faking your location in the Pokémon Go game on your Android device.
Conclusion
For those seeking to fake their GPS in Pokémon Go, PGSharp stands as the top location spoofing software for Android. It allows Android users playing the location-based game Pogo to manipulate characters and capture Pokémon more efficiently.
Although there is no official PGSharp iPhone version, be cautious of unauthorized methods for its installation. Instead, consider using LocaChange, a secure and reliable option that provides all the fantastic spoofing features for Pokémon Go on your Apple device. We highly recommend giving it a try to save your valuable time.
Change GPS Location on iOS/Android
168,282 people have downloaded it.
Fake iOS/Android GPS location to anywhere in the world instantly.
100% Work with location-based apps such as AR games, social platforms, etc.
Joystick to simulate GPS movement freely when playing games.