[Ultimate Guide]-How to Fake Location on WhatsApp
Category: Change Location
2510 views , 11 min read
WhatsApp's location sharing feature is very convenient in daily life, but sometimes it also raises privacy issues. It's common to want to avoid being tracked or hide your actual whereabouts.
In the following article, we will recommend you the best software to change your location and will explain in detail how to fake your location on WhatsApp.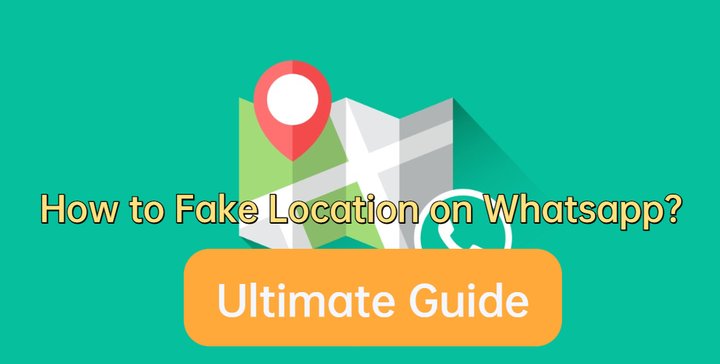 Part 1: Why Send Fake Location WhatsApp?
Although WhatApp makes our communication and chat more convenient, it also often brings us a lot of trouble.
Have you ever encountered a message from a friend popping up during outdoor laughter and adventure: "Where is your current location?" But you don't want him to know, and you want to easily avoid embarrassing moments when life takes unexpected twists and turns, and believe that sending a fake location on WhatsApp will be a clever way to avoid explanation.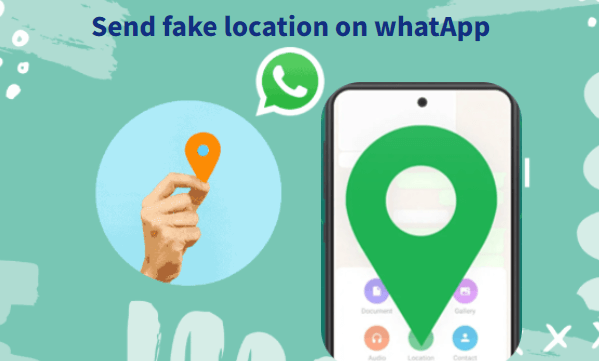 Additionally, if you want to create a surprise or prank on your close friends or family members, WhatsApp fake gps location will become a secret accomplice in this effort, allowing you to seamlessly share the fake location without raising any suspicion.
Part 2:Best Location Fake App Recommend
We know that it is very difficult to fake the current location, but it is not a difficult problem, but as a beginner, getting a high-quality fake lactation app may be the key to ensuring success.
In this section, we will explore the best apps regarding change location. These apps are specially selected and praised for their user-friendliness, worth the money and easy to use. So stay tuned as we detail the unique features to make it easier for you to decide which one suits your taste.
1

LocaChange

LocaChange Location Changer true to its name, offers location modification software, this app becomes your trustworthy companion to protect personal location data and easily bypass geo-restrictions ,It's tailor-made for easy location spoofing and is compatible with iOS 17 and Android 14 for a variety of devices.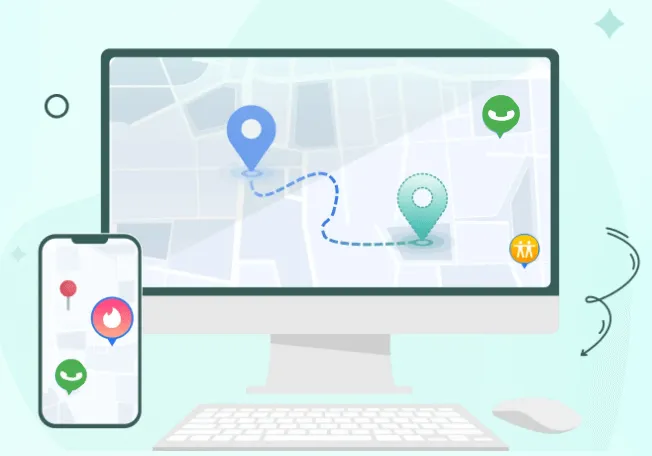 Effortless Location Alteration:Single-click ease for changing your location swiftly.
Anti-Tracking: Shields iPhone and Android devices from external tracking attempts.
Diverse OS Compatibility:Works seamlessly with iOS 17 and Android 14 devices.
Private iPhone Concealment: Masks iPhone location from services like Find My Friends.
Pros
One-click location change for iOS/Android to any destination.
The interface is simple, the operation is simple.
Safeguard your privacy and minimize the risk of personal information leaks.
Supports various software modification and positioning.
Cons
GPS Simulator, a free travel app, empowers you to set a fake GPS location effortlessly through its user-friendly interface. Despite its convenience, there's a drawback: occasional quick reversion to your actual location may impact stability, causing frustration during prolonged use for a specific fake position.

Pros
Hide your actual location from specific apps or websites
Adjustable altitude and real-time clock.
Provides three map styles.
Cons
Easy to jump back to actual location.
2

iAnyGo

iAnyGo is also a software tool that can easily spoof GPS location. When you want to share a fake location with friends on social platforms, you can modify the position with one click, but it is not compatible with all iOS & Android versions.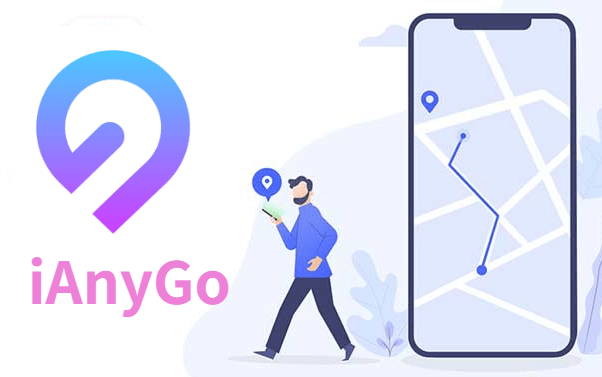 Pros
Free trial.
Share Fake Locations on Social Apps.
Cons
Positional movement more suitable for VR games
Part 3:How to Send a Fake Location in Whatsapp (iOS & Android)?
Here's how to use LocaChange specifically to easily spoof locations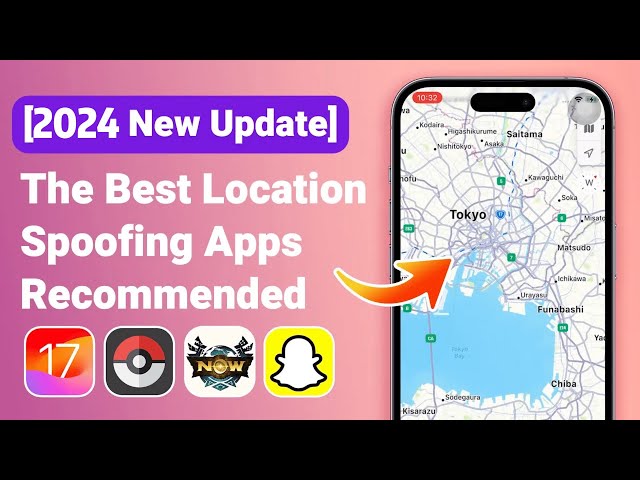 Step 1:Download and install LocaChange into your Computer.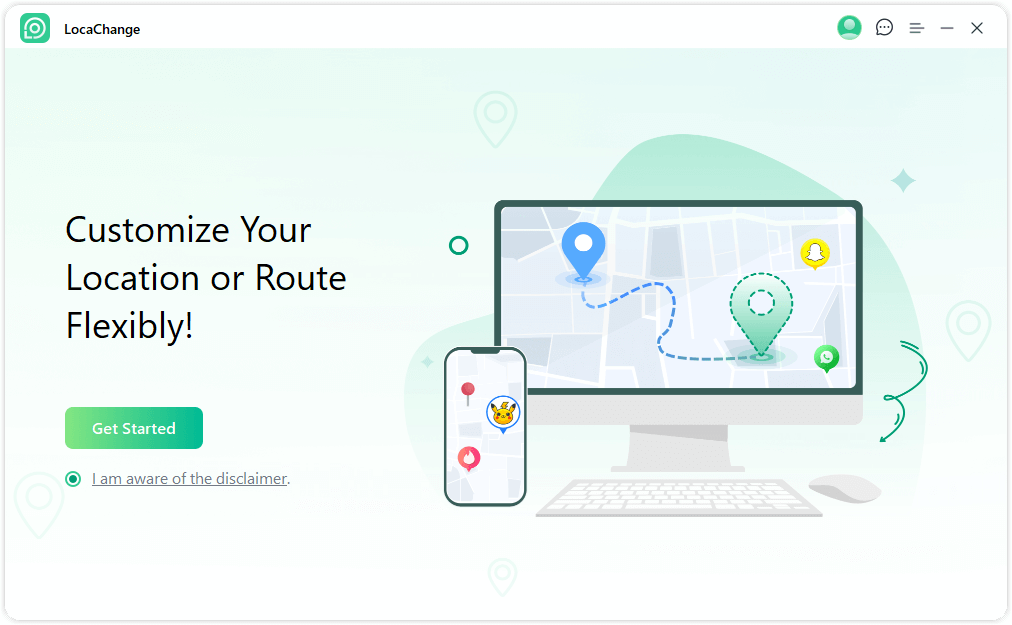 Step 2: After installing LocaChange, launch it. Then connect your phone to your computer with a USB cable or WIFI connection(we recommend USB cable beacuse It has a 100 percent success rate)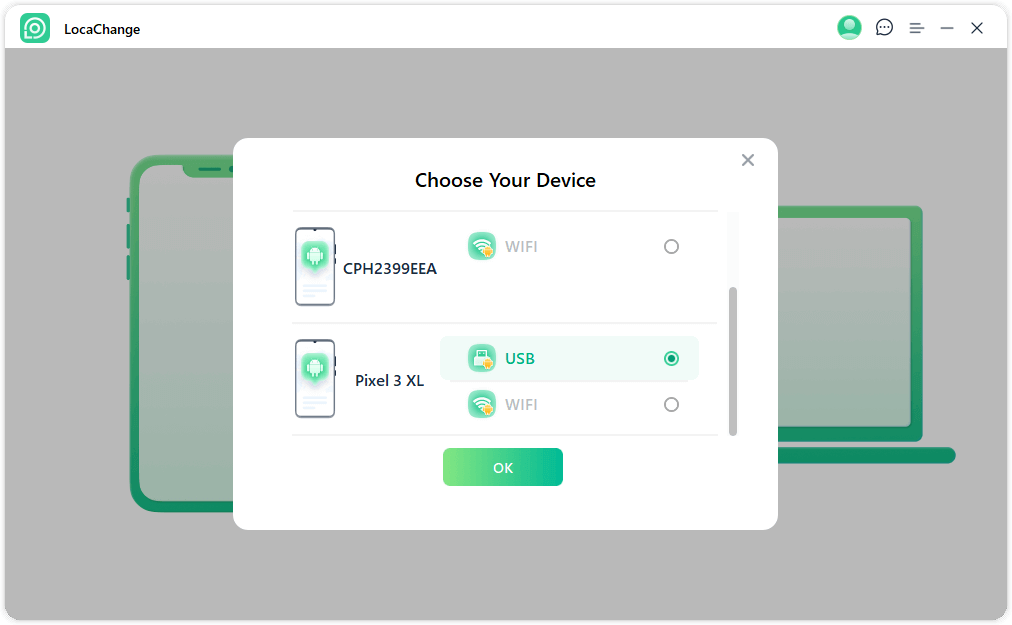 Step 3: Choose any of the teleport mode, two-spot mode, multi-spot mode, enter any location you want to jump or transfer, and click the Move button to change your GPS location.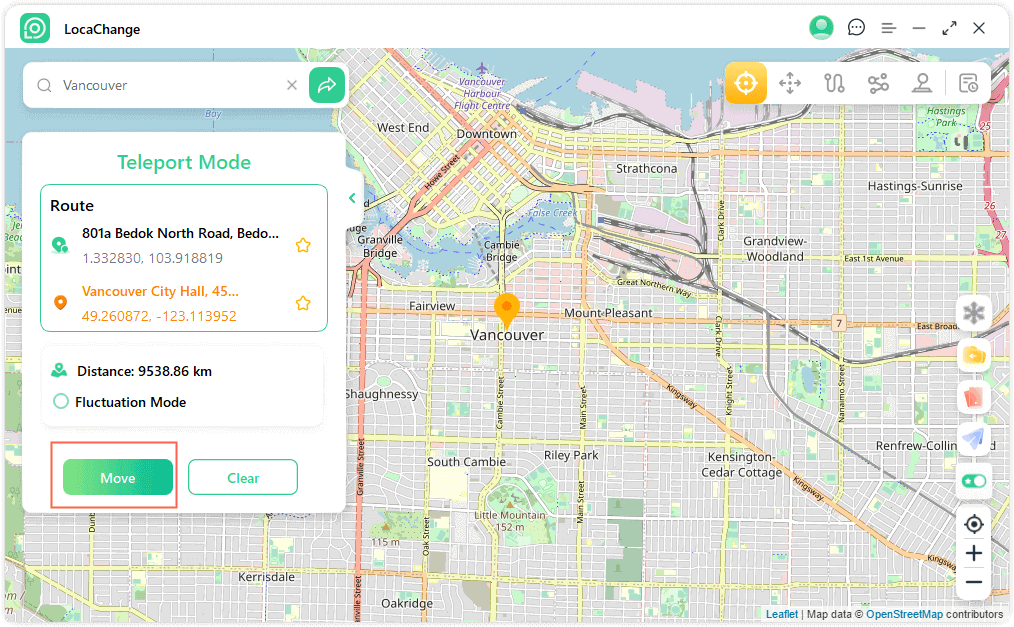 With the above steps, you can simply capture Pokemon from very far away at home, and faking GPS location is no longer a cause for concern for you.
Part 4: Hot FAQ About Whatsapp Location
1

Can I fake live location on WhatsApp?

Certainly, some apps like Locachange can change your location with just a simple tap.
2

How to share current location on WhatsApp?
Open WhatsApp on your smartphone and go to the chat screen of the desired contact.
Tap the share button located next to the input box.
Select "Share your current location".
With these simple steps, you can easily send your real-time location to anyone via WhatsApp.
3

How to turn off real-time location on WhatsApp?

To stop sharing your real-time location on WhatsApp: Click on "More options" > "Settings" > "Privacy" > "Live Location."
Next, click on "Stop sharing," and then click "Stop."
4

How to return to real location modification in fake location on WhatsApp?

Fake Location on WhatsApp To return to your actual location, just restart your device.
Conclusion
If you want to send a fake WhatsApp location without being discovered, look no further. Try the previously mentioned Locachange tool, which lets you send any location with just one click while protecting your privacy. Try it now