What Can You Do with
LocaChange?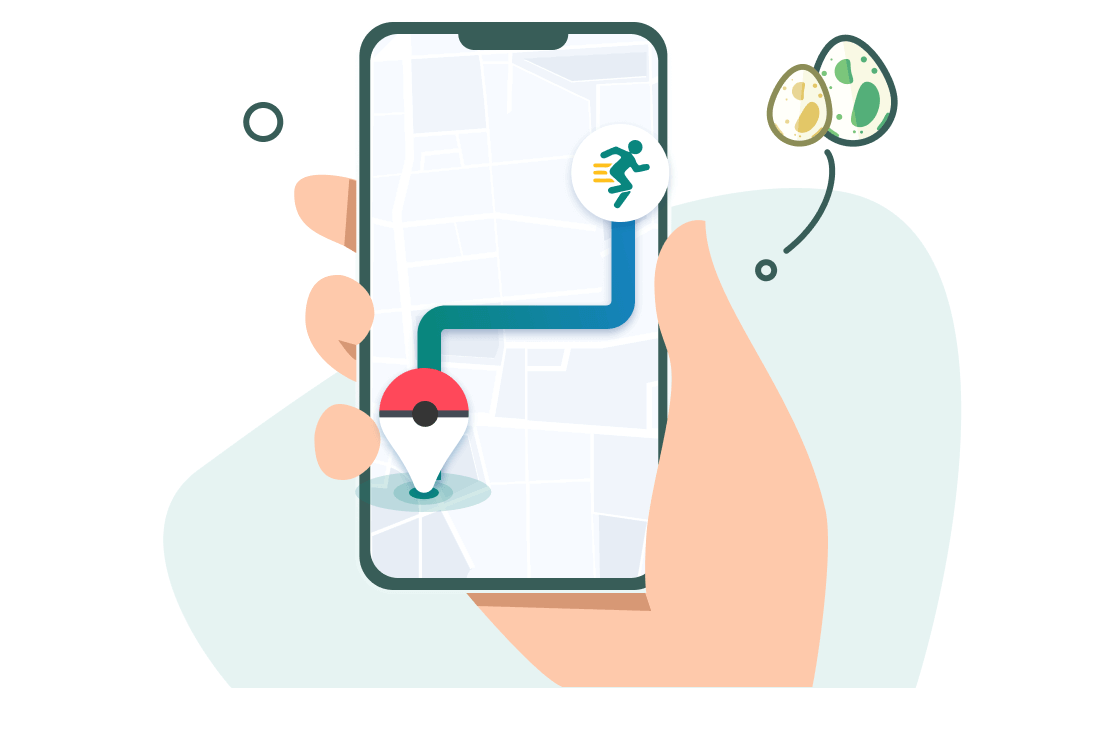 Play
Geo-Based Games

Anywhere

LocaChange location changer helps you change your location on iOS/Android devices easily. You can play location-based AR games at home without walking.
Access to Pokémons in distant or restricted locations by modifying location.
Increase the likelihood of catching rare Pokémons.
Cooldown timer feature helps you svoid Pokémon GO soft ban.
Change Location on
Social Media
LocaChange allows you to change your location simply. This is helpful for people who don't want to move but still need to change their GPS location.
Match new friends on dating apps like Bumble, Hinge and Tinder.
Share virtual location on social platforms like WhatsApp/Instagram.
Spoof location to pretend to "travel" anywhere.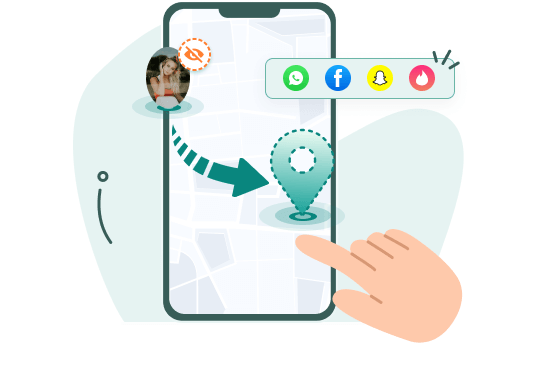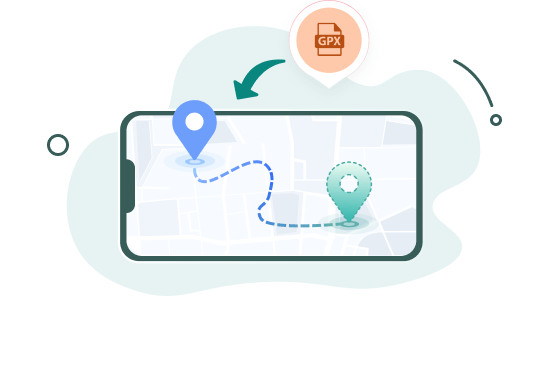 Hide Location

on iOS and Android

Some apps now allow permission to track location, which is not safe for people. This GPS location changer can trick the GPS system. It helps you avoid being tracked.
Prevent someone from tracking your iPhone/Android location
Hide iPhone location from Find My Friends.
Protect your privacy & security to reduce the risk of your personal information leaking.
Simulate GPS Movement with
Customized Route
Joystick Mode: Traditional emulators can cause game crashes. A joystick or keyboard can help control the GPS movement direction more easily.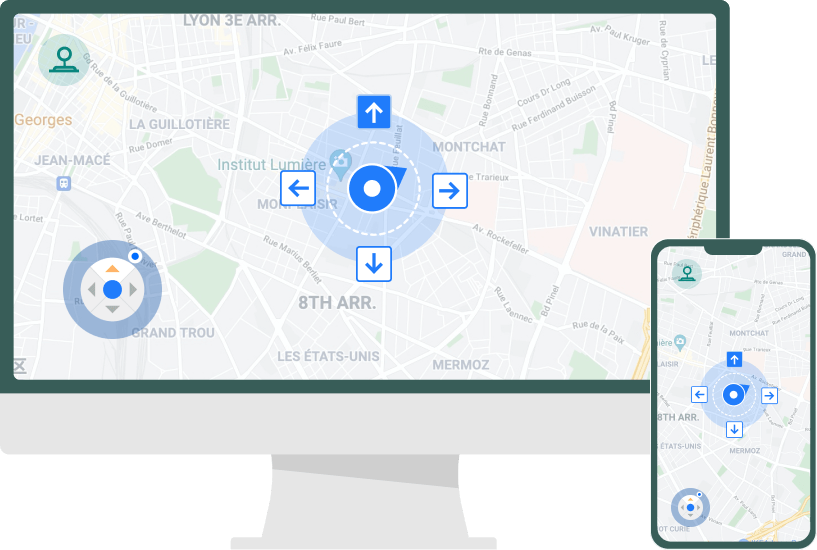 Two-spot Mode: Create routes and move at a customized speed. Allowing you to move from place A to place B on the map.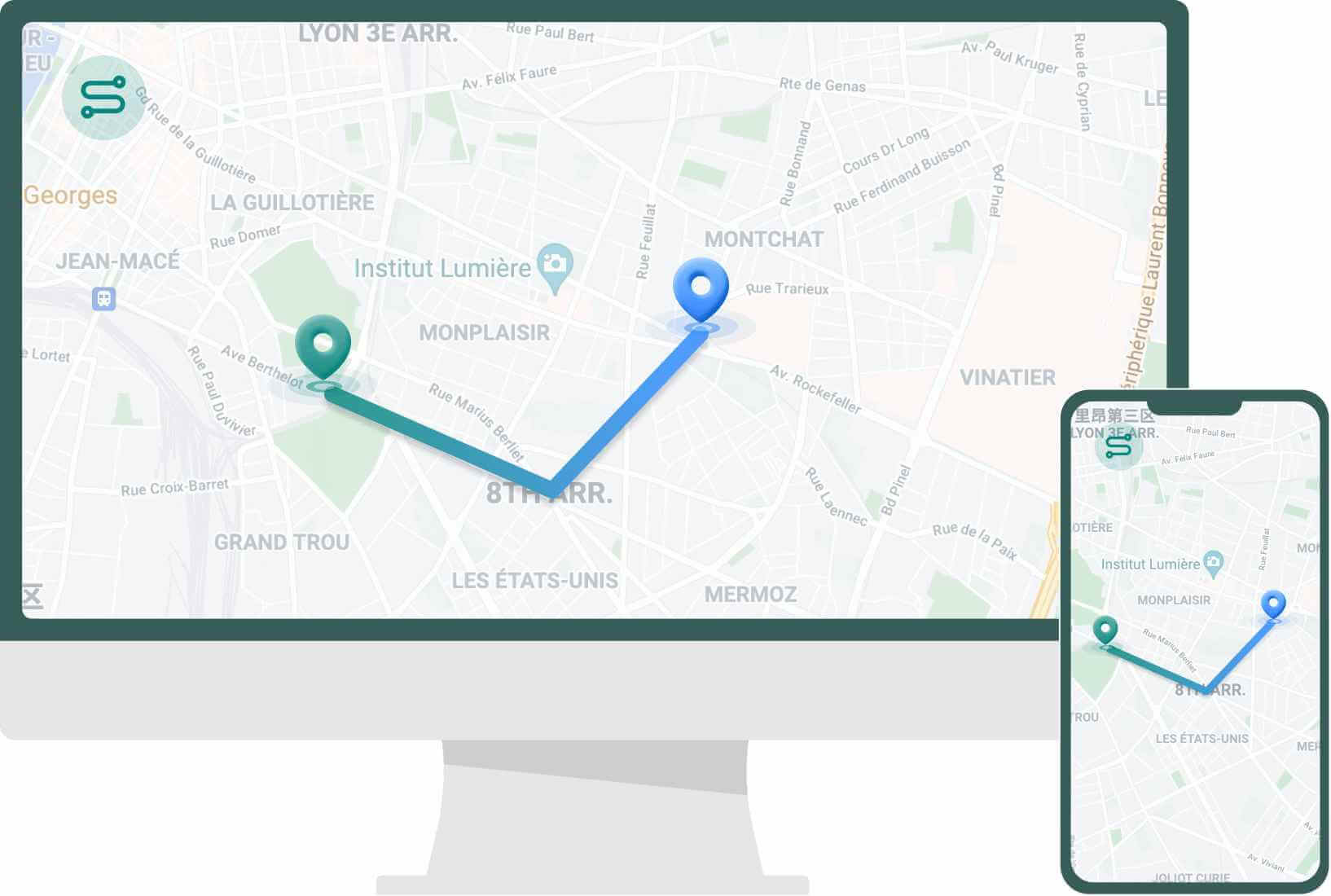 Multi-spot Mode: Plan a custom route by selecting multiple spots on the map, and simulate different speeds like walking, cycling, or driving.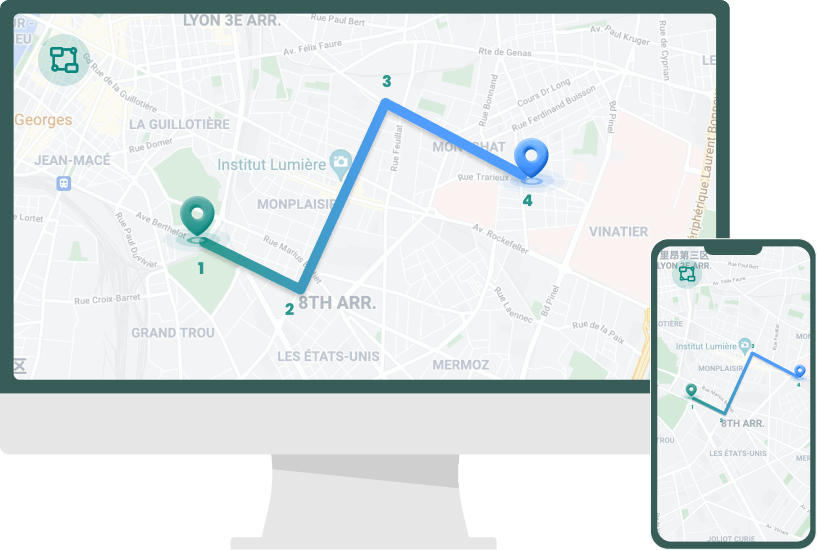 Jump Teleport Mode: Customize teleportation route with Locachange location changer. It allows you to quickly move between different places on the map.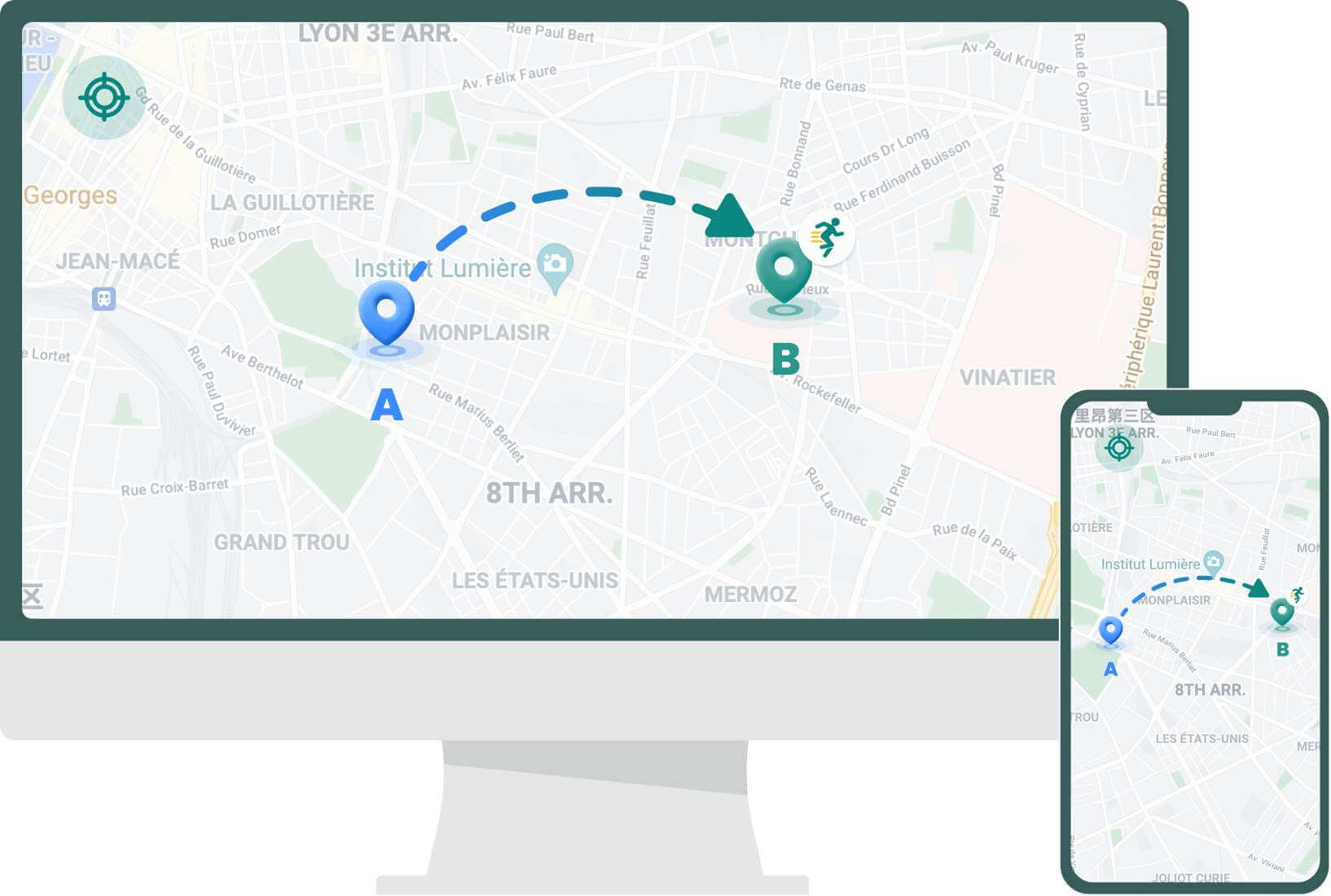 More Advanced Features
Cooldown Timer

The countdown serves as a reminder to avoid frequent changes in iPhone/Android locations.

Historical Records

Automatically record and save your previously searched addresses, accessible wherever you need them.

With Customized Speed

Adjust the different simulated speeds of GPS movement from 3.6km/h to 120km/h.

Realistic / Fluctuation Mode

Choose real mode/fluctuation mode, and simulate the route like the real movement.

Favorite List

Manually collect your favorite locations and routes freely for quick one-click access next time.

Up To 10 Device

LocaChange location changer support 10 devices to change GPS location.
Change GPS Location on iOS/Android in 3 Steps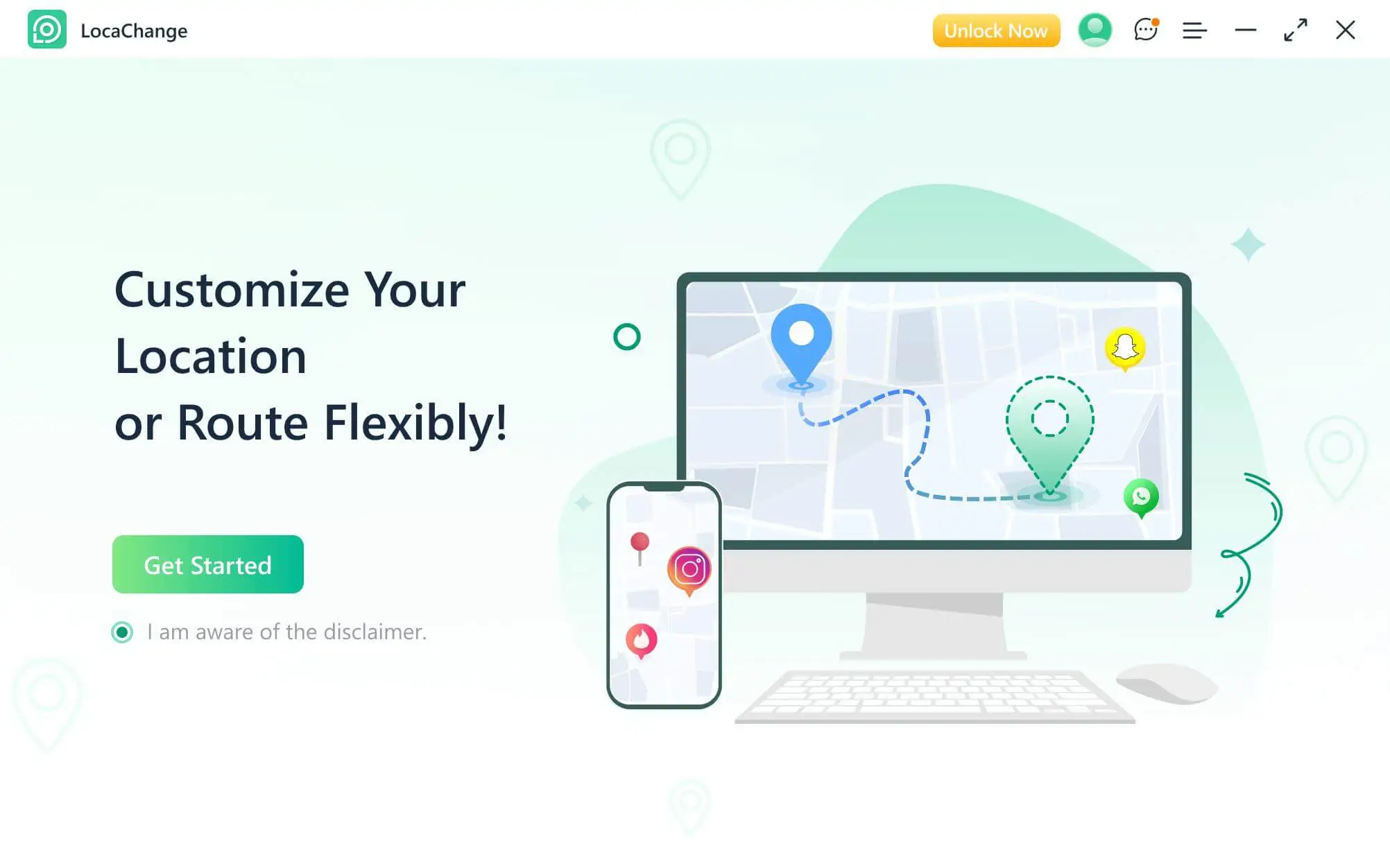 Step 1: Connect your iOS/Android device to PC.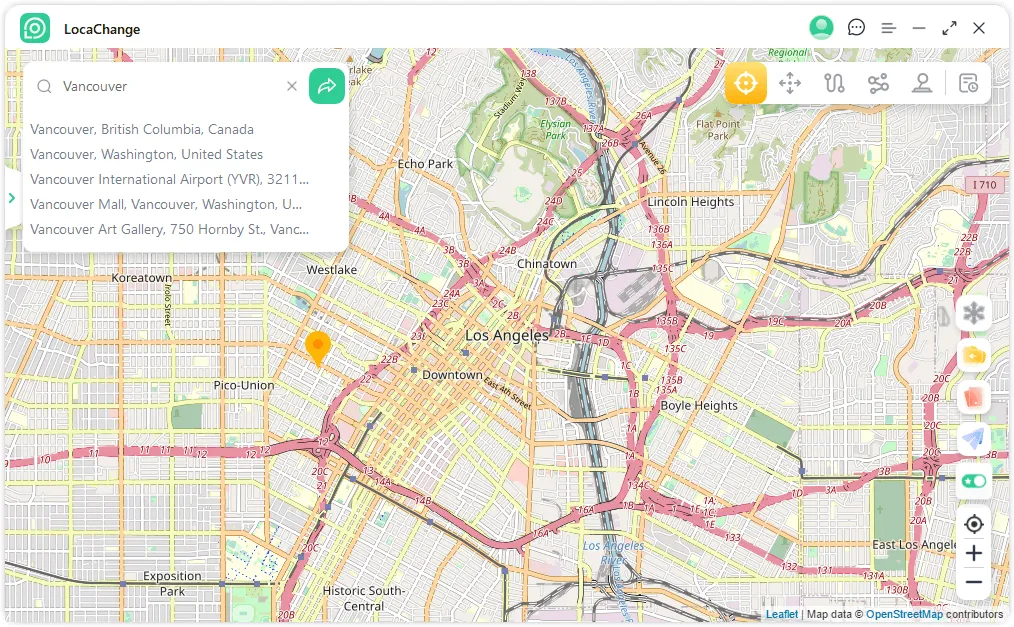 Step 2: Choose a Route and Mode.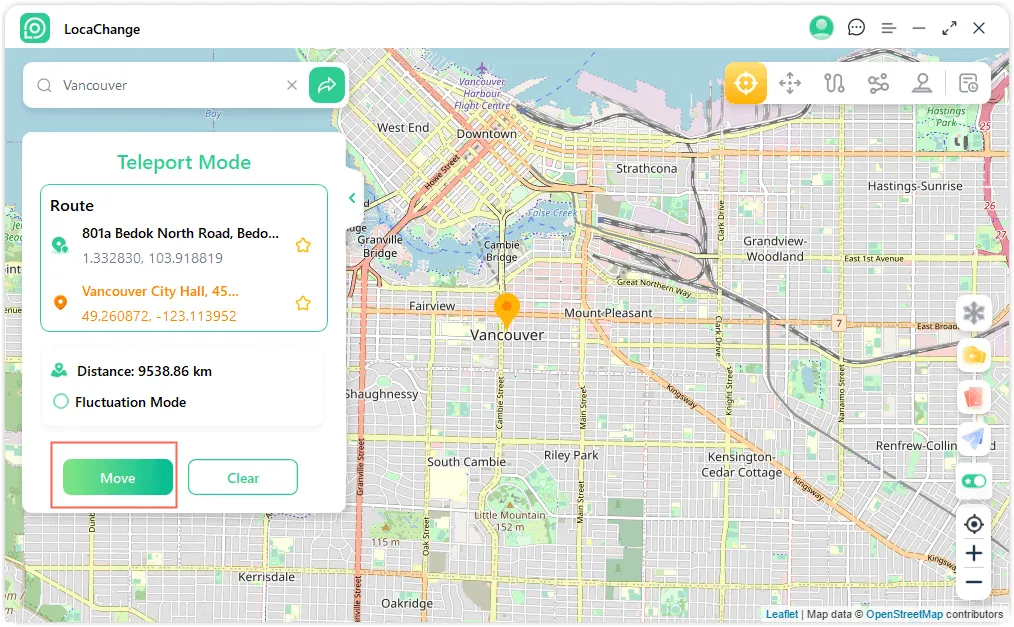 Step 3: Start to move to change GPS location in 1-click
View Full Guide
Why Choose LocaChange?
100+

Contries used

5M+

Users

10K+

Customs like LocaChange

8M+

Downloads

Aaliyah Jones
I really like this app. It's very simple to use and it works really well. I have been using it to have fun with games and I have never encountered any issues.

Vincent Lewis
I could easily trick my location to access content that is normally not available where I am. The tool for doing this was easy to use and understand. I think this product is really good.

Ann Miller
Awesome app to move around and enjoy playing Pokemon Go. I haven't had any problems at all. I highly suggest using this if you want to fake your location for any reason you want.
View More Reviews
FAQ and Hot Tips
Hot Topics for LocaChange
1. Can free-download customers enjoy customer service/support?

Yes. Regardless of whether you use the trial version or the full version, customer care is always at your beck and call. Please feel free to contact us for assistance if you encounter any technical problems. You will get a reply within 48 hours if you contact the support team.

2. Can using LocaChange change the iPhone GPS location without jailbreak?

Yes. You can change your iPhone location without jailbreak with LocaChange.

3. What is the difference between the free trial version and the full version?

The biggest difference between the free trial version and the full version is the usage limit.In the free trial version, you can try the teleport mode 5 times, the two-point mode 1 time, and the joystick mode for 1 hour. But purchasing LocaChange can unlock the rights and interests, and use the functions unlimited times during the rights period.

4. What kind of modes can LocaChange change GPS location?

With LocaChange, you can easily spoof GPS location and simulate GPS movement with custom routes in the following modes:
1. Teleport mode;
2. Jump teleportation mode (customized transmission route);
3. Two-point mode (customize the route between 2 points);
4. Multi-point mode (customize the route with unlimited points);
5. Joystick mode.

5. What are the system requirements for using LocaChange?

LocaChange can be installed on Windows:Win 11/10/8/7、Mac:mcOS 10.9 - mcOS 13.
MHN & Other AR Games Tips
Fake Location on Social Media
Change Location on Android
LocaChange (iOS/Android)
Change your iPhone/Android Location to anywhere in the world
1001909 users have download