Unlock Shiny Sylveon & More! Master 5 Simple Tricks in Pokémon GO
Category: Change Location
15 min read
Are you eager to expand your Pokédex with all eight adorable Shiny Eevee evolutions in Pokémon GO? I've explored various techniques to evolve my Shiny Eevee into different forms of Shiny Eevee evolutions.
No need to fret! In this article, I'll reveal four effortless methods to rapidly evolve your Pokémon into a Shiny Sylveon in Pokémon GO, without requiring any movement. Let's dive in and discover them!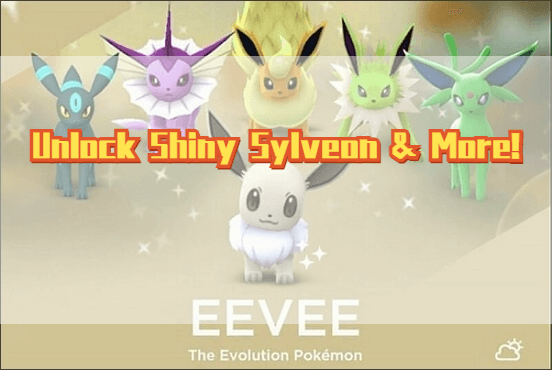 Intro: The Battle of Shiny V.S. Regular Eevee Evolutions
Throughout the years, we've become accustomed to the standard Eevee evolutions. While they do evolve, they lack the comfort and beauty that the shiny Eevee evolution offers.
Obtaining a shiny Eevee is a rare occurrence, so seizing the opportunity to evolve it into the most remarkable shiny Eevee evolution is crucial. Among the eight available shiny Eevee evolutions, I highly recommend evolving your shiny Eevee into a shiny Sylveon. It boasts the highest CP for its generation and possesses a breathtaking appearance.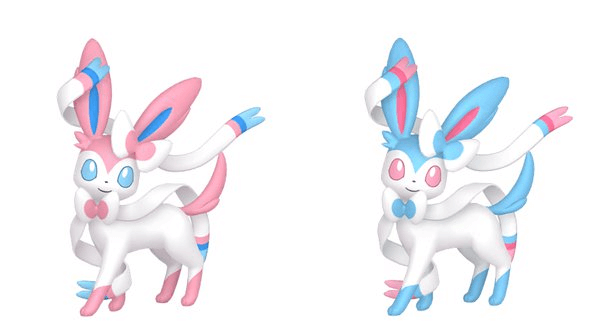 Regardless of the Eevee evolution you choose, utilizing the name trick method outlined below is undoubtedly the simplest way to evolve it.
Way 1: Unlocking Evolutions through the Names Trick
For beginners or those seeking a simple method to obtain the shiny Eevee evolution in Pokémon Go, the name trick method is the optimal choice. However, it's important to note that this method can only be used once.
Follow these steps:
Step 1: Collect 25 Eevee candies for the evolution process.
Step 2: Rename your Shiny Eevee with the desired nickname corresponding to your preferred Shiny Pokémon.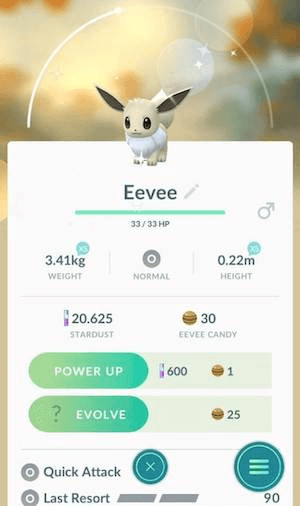 Refer to the list below for the respective nicknames associated with each of the eight shiny Eevee evolutions:
Generation

Shiny Eevee Evolution

Nickname

Generation VI

shiny Sylveon

Kira

Generation IV

Shiny Glaceon

Shiny Leafeon

Rea

Linnea

Generation II

Shiny Umbreon

Shiny Espeon

Tamao

Sakura

Generation I

Shiny Flareon

Shiny Jolteon

Shiny Vaporeon

Pyro

Sparky
Rainer
Please note that since the name trick can only be used once, evolving your shiny Eevee into higher-generation evolutions using other methods may prove more challenging. Hence, I recommend pursuing Shiny Sylveon in Pokémon Go using this method.
Although the name trick offers a swift solution, it can only be utilized for a single evolution of Eevee. Therefore, alternative methods are necessary to evolve your shiny Eevee into other forms. Let's explore additional tricks for obtaining shiny Eevee evolutions.
Way 2: Harnessing the Buddy Method for Evolution
Once you've utilized the name trick method, you can take it a step further by obtaining the shiny Espeon or Umbreon Eevee evolutions using the buddy method. Additionally, as of May 2023, a new trick for evolving shiny Eevee into Sylveon has been introduced.
1

How to Evolve Shiny Eevee into Shiny Sylveon Using the Buddy Method

Throughout my years of playing Pokémon Go, I can confidently say that I've never been more enamored with a Pokémon than a shiny Sylveon. Its exquisite beauty is simply a must-have.

Follow these steps:
Step 1: Set Eevee as your buddy and earn a minimum of 70 hearts to achieve the best buddy status.
Step 2: Once you've attained the best buddy status, evolve it into a shiny Sylveon.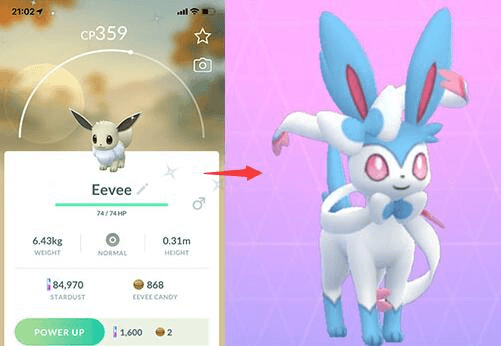 That's it! You now have the shiny Sylveon in Pokémon Go.
2

How to Evolve Shiny Eevee into Shiny Umbreon and Espeon

Follow these steps:
Step 1: Walk with your Eevee for at least 10km.
Step 2: To obtain shiny Espeon, evolve it during the daytime.
Step 3: To acquire a shiny Umbreon, evolve it during the nighttime.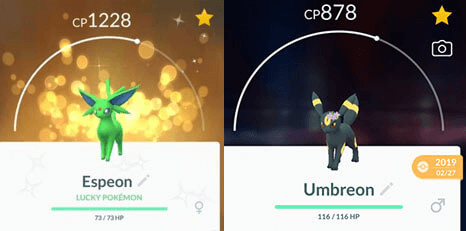 Please note that "day" and "night" in the game refer to the sky within the Pokémon Go world, not real-world time.
The buddy method for obtaining shiny Eevee evolutions relies on earning 70 hearts or taking a 10km walk with your Eevee, which can be challenging and time-consuming. To save you time and provide a reliable solution, I recommend trying LocaChange, the best method I've personally used to easily and consistently obtain shiny Sylveon in Pokémon Go. Give it a try and experience the excellence for yourself!
Way 3: How to Evolve Eevee Without Moving?
LocaChange offers a seamless one-click solution for evolving your Eevee effortlessly, all without the need to physically move! This instant method allows you to evolve your Eevee while cleverly concealing any visible movement, granting you the freedom to explore while creating the illusion of remaining stationary.
Create personalized routes for you with an unlimited number of destinations and adjustable speed settings.
Use the joystick to flexibly control GPS movement and enhance the fun of augmented reality games.
Hatch elf eggs at home without going out.
Work seamlessly with all location-based applications, such as social apps like Tinder, Snapchat, AR games, etc.
Here's how to use LocaChange specifically to easily change locations in Pokémon GO.
Step 1:Download and install LocaChange into your Computer.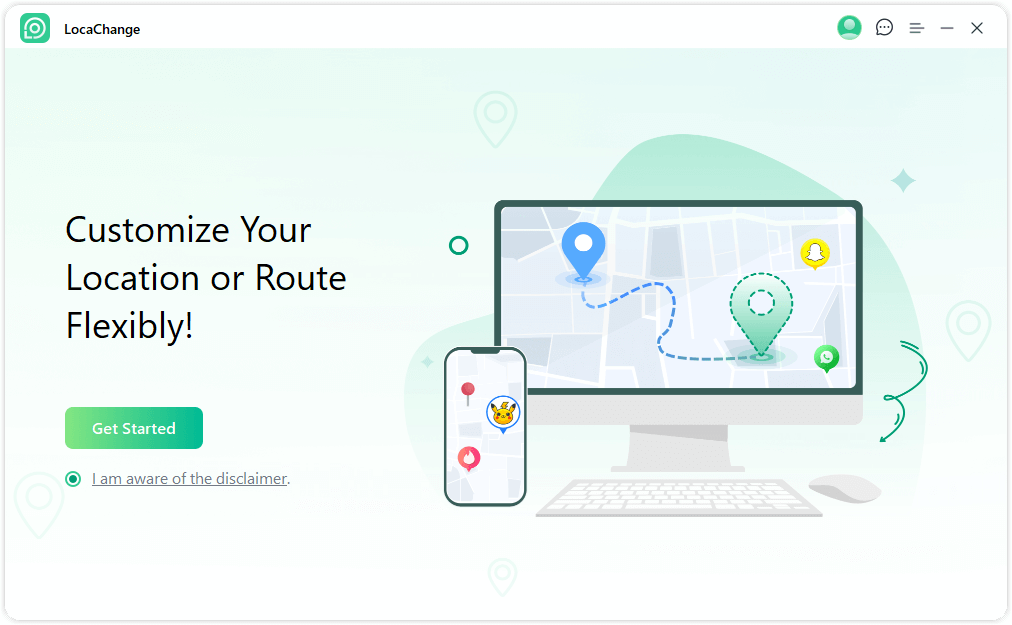 Step 2:  After installing LocaChange, launch it. Then connect your phone to your computer with a USB cable or WIFI connection(we recommend USB cable beacuse It has a 100 percent success rate)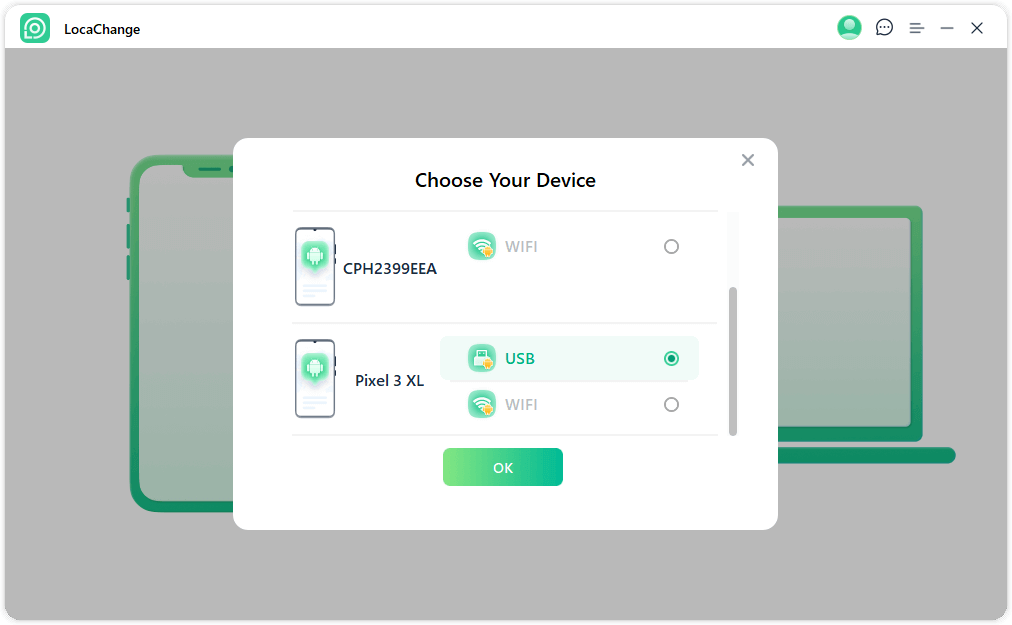 Step 3: Choose any of the teleport mode, two-spot mode, multi-spot mode, enter any location you want to jump or transfer, and click the Move button to change your GPS location.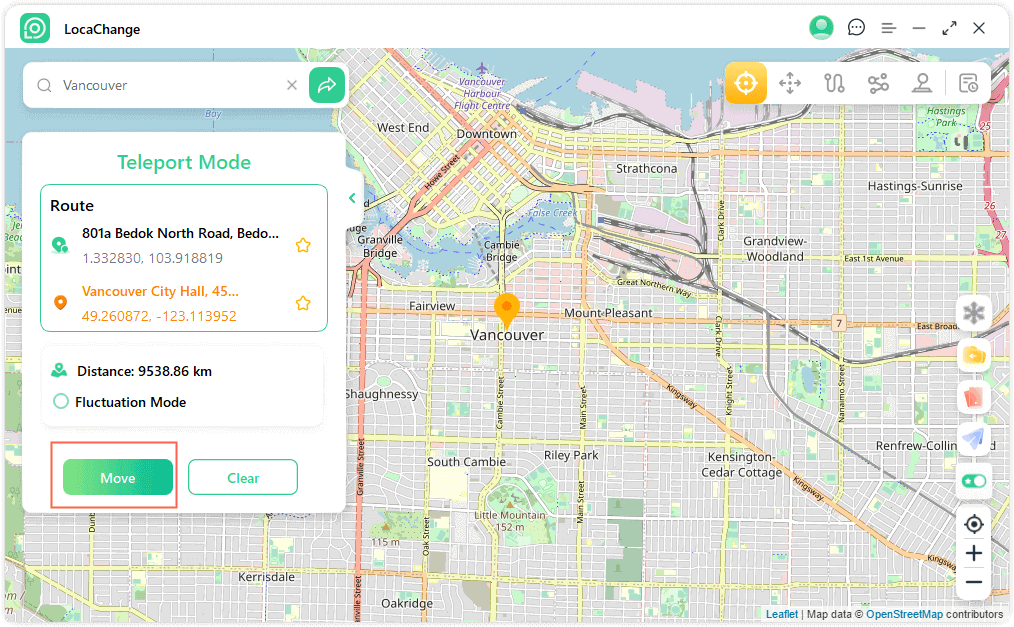 Now, you will find out the the location has been updated on Pokémon GO.
Way 4: Mastering the Art of Obtaining Evolutions from PokéStops
If you're aiming to obtain the shiny Leafeon or Glaceon, don't worry, it's still entirely possible. You have two options: purchasing the Mossy and Glacial Lure Modules or earning them from PokéStops for 200 PokéCoins.
To evolve your shiny Eevee into a shiny Leafeon or Glaceon using a PokéStop, follow these steps:
Step 1:Visit a PokéStop.
Step 2:To evolve into Glaceon, apply the Glacial Lure module to the PokéStop.
Step 3:To evolve into Leafeon, utilize the Mossy Lure module.
Step 4:Finally, click the "Evolve" button to transform your shiny Eevee.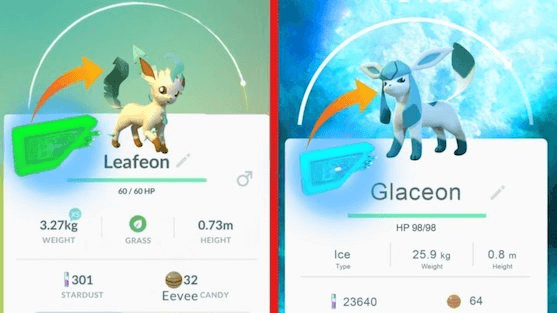 Way 5: Utilizing Gems for Eevee's Evolution
If the previously mentioned methods don't meet your requirements, you have the option to use Gems to obtain the shiny Eevee evolution you desire.
Here's a handy checklist of various Gem items and their corresponding shiny Eevee evolutions:
表格
| Luna Gem | Shiny Vaporeon |
| --- | --- |
| Lightning Gem | Shiny Jolteon |
| Burning Gem | Shiny Flareon |
| Magic Gem | Shiny Espeon |
| Super Gem | Shiny Glaceon |
| Light Gem | Shiny Sylveon |
| Solar Gem | Shiny Leafeon |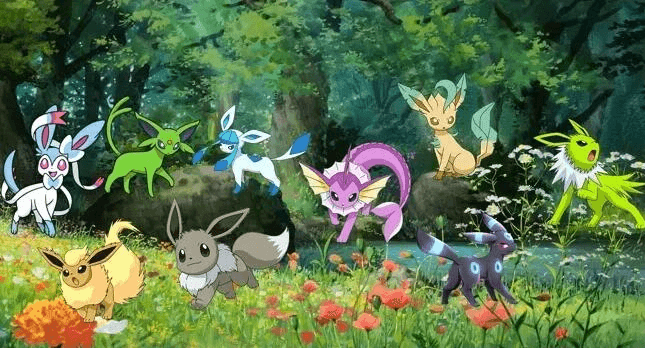 Conclusion
Experience the pinnacle of gaming with Pokémon Go, a phenomenal game. But the excitement reaches new heights when you obtain the coveted shiny Eevee evolution. If you're struggling with Eevee evolution, this post presents multiple strategies to overcome the hurdle.
Furthermore, for a trustworthy, secure, and instant evolution into a shiny sylveon, look no further than LocaChange. Embrace it today and elevate your Pokémon Go adventure to unprecedented levels of enjoyment!
Change GPS Location on iOS/Android
168,282 people have downloaded it.
Fake iOS/Android GPS location to anywhere in the world instantly.
100% Work with location-based apps such as AR games, social platforms, etc.
Joystick to simulate GPS movement freely when playing games.