[2023] 6 Pokemon Go Spoofer Apps That Reviewers Love
Category: Change Location
7589 views , 32 min read
Are there any useful and safe Pokemon Go spoofers for Pokemon Go players to use?
Fake iOS/Android GPS location to anywhere in the world instantly.
Pokemon is a fun game that offers people the experience of exploring and catching Pokemon in person, however, people have to travel around the world in person to get more variety of Pokemon as well as the full gaming experience.
Therefore, it becomes especially important to allow players to catch Pokemon without physically appearing at the designated location and use this feature in the game, which is to fake your GPS location and trick Pokemon GO into thinking you are in a different place.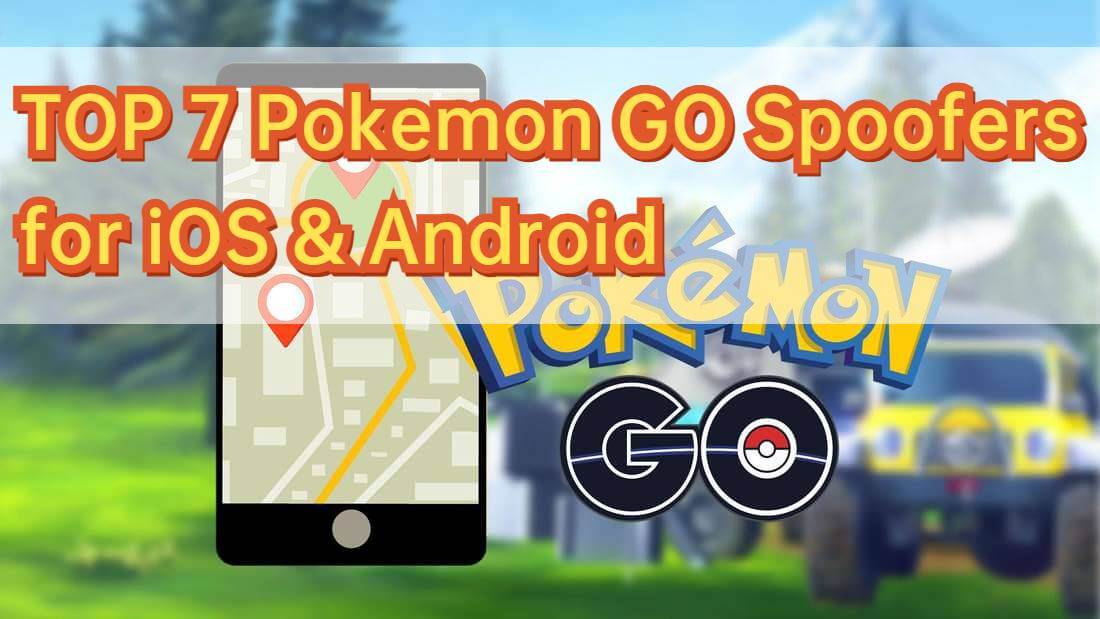 This method gained wide circulation among most players and also made the Pokemon GO spoofing app popular.
This article presents the 6 most popular Pokemon GO spoofers for 2023. Let's find out what they are.
Part 1. The Best 6 Pokémon GO Spoofers for Android / iOS
Pokemon Go spoofing involves manipulating the game's GPS system to create the illusion of movement in various locations, all without the need to physically travel.
Pokemon Go spoofer can provide them with a distinct advantage in capturing elusive Pokemon, participating in raids, and accessing exclusive in-game functionalities.
| Pokémon Go Spoofing APP | Support System | Free Version | Spoof Success Rate | Risk Avoidance | Recommended |
| --- | --- | --- | --- | --- | --- |
| LocaChange | Supported iOS & Android | | 99% | Provides a cooldown reminder. | |
| iPogo | [iOS Only] | | 80% | No | |
| PGSharp | [iOS Android] | | 85% | No | |
| SpooferX | [iOS Only] | | 20% | No | |
| PokeGo++ | [iOS Only] | | 80% | No | |
| TUTU | [iOS Only] | | 70% | No | |
1

LocaChange [Supported iOS & Android]

If you are looking for the best tool to safely spoof Pokemon GO on Android and iOS devices, then try LocaChange.

With it, you can change your GPS location to anywhere in the world at will and achieve capturing Pokemon thousands of kilometers away without leaving your home. This product supports four ends, including Windows、Mac、iOS (iOS 17 included) and Android (Android 14 included).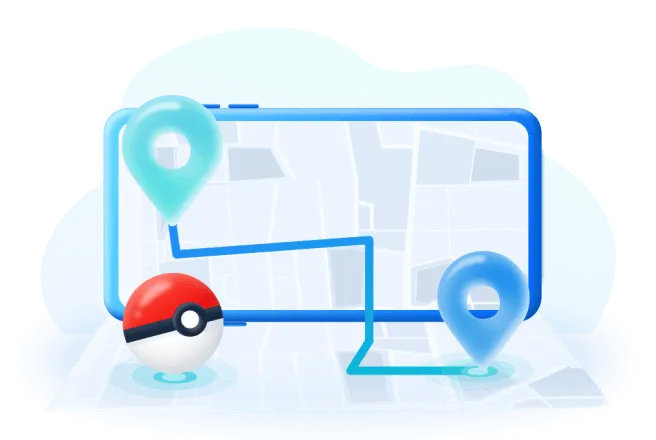 Draw customized routes for you along with unlimited spots and adjustable speed.
Use joystick for flexible GPS movement control and get more fun in AR games.
Provide in-built PokeStop Map and Cool-down timer.
Works well on all location-based apps, such as Find My and Tinder.
Here's how to use LocaChange specifically to easily spoof locations in Pokemon GO.
Step 1 Download and install LocaChange into your Computer.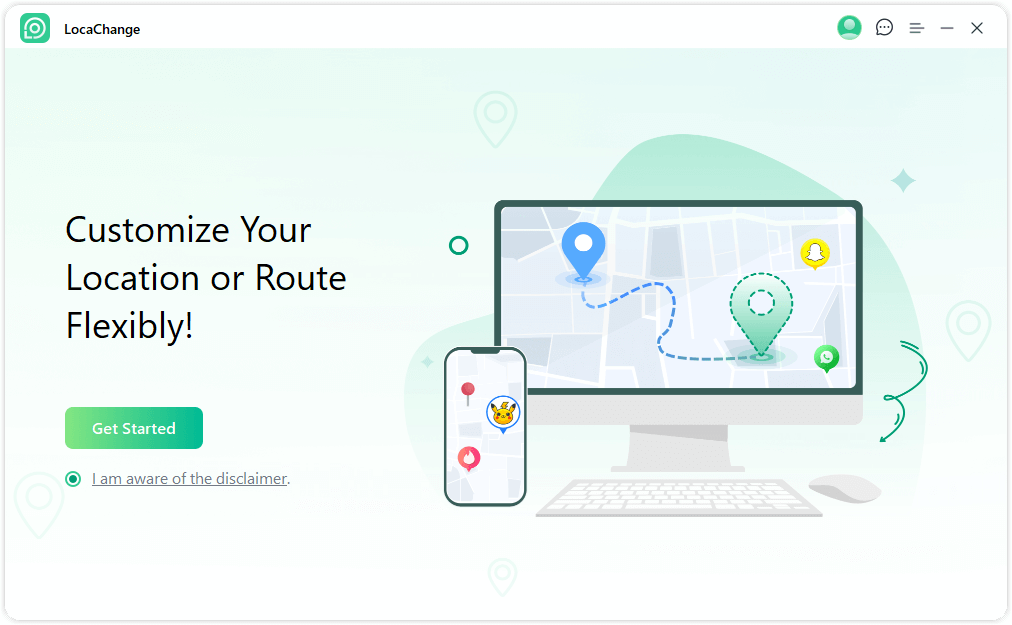 Step 2 After installing LocaChange, launch it. Then connect your phone to your computer with a USB cable or WIFI connection(we recommend USB cable beacuse It has a 100 percent success rate)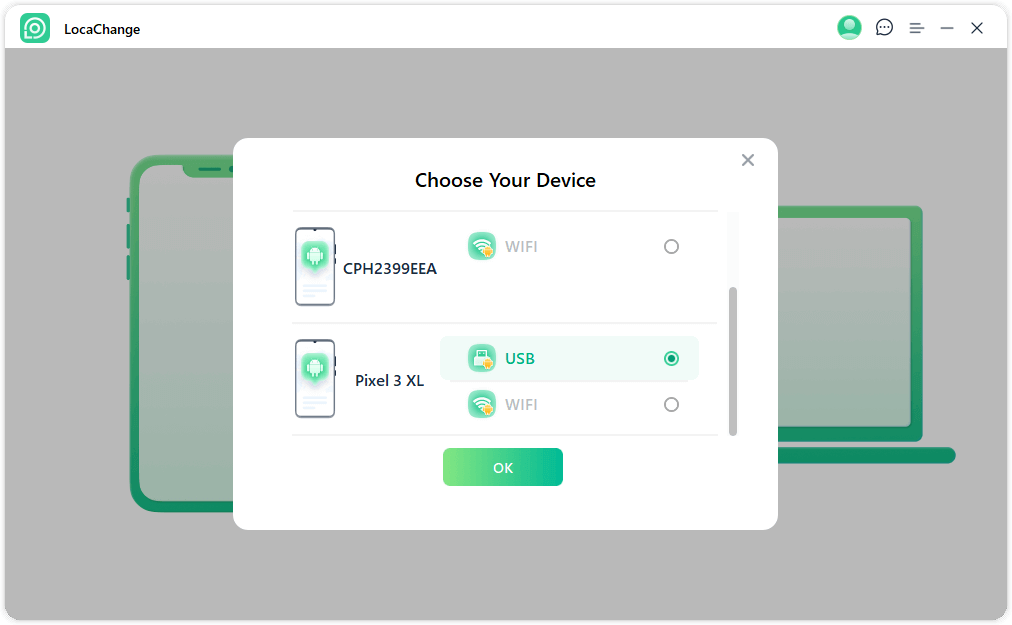 Step 3 Choose any of the teleport mode, two-spot mode, multi-spot mode, enter any location you want to jump or transfer, and click the Move button to change your GPS location.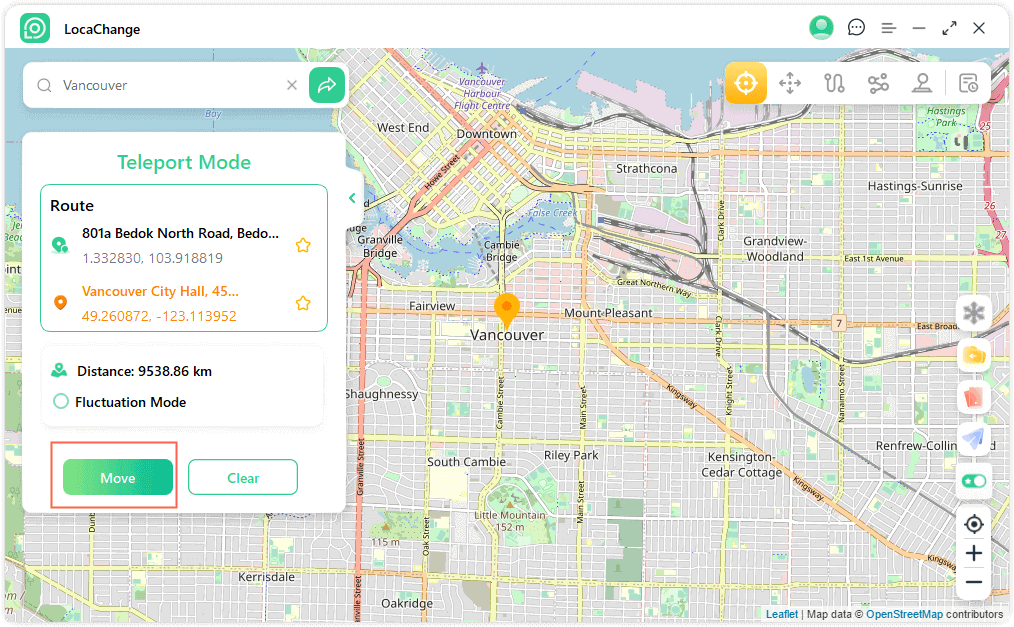 With the above steps, you can simply capture Pokemon from very far away at home, and faking GPS location is no longer a cause for concern for you.
In addition to the function of Pokemon GO spoofing, LocaChange also supports the following functions: provide popular Pokemon routes、support planning routes、collection information is saved in the cloud、add a variety of map skins.
2

iPogo [iOS Only]

iPoGo is a third-party application designed for iOS devices, primarily used for GPS location spoofing. It allows users to modify their GPS coordinates, making their device appear to be in a different location than it actually is.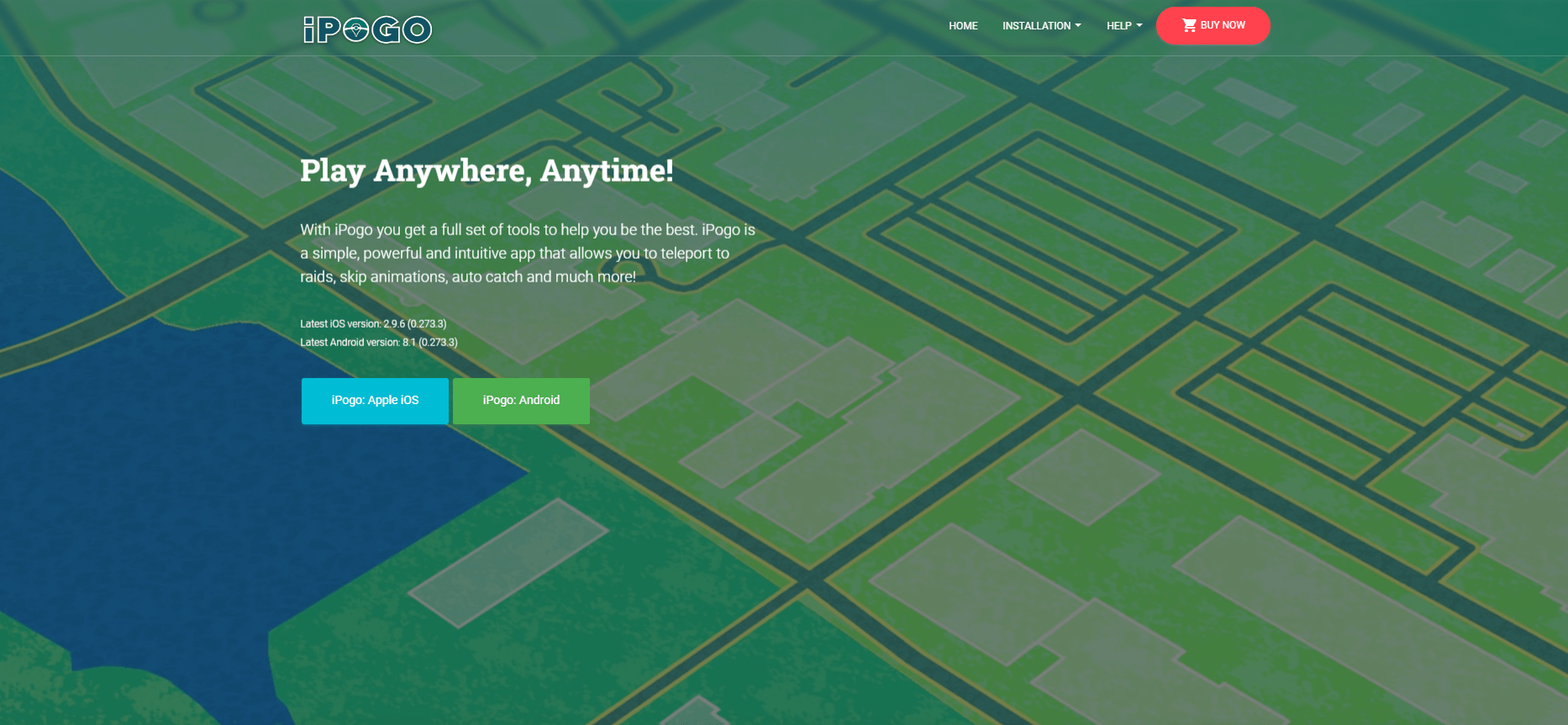 This feature can be utilized in various apps and games that rely on location-based services.

iPoGo gained popularity among gamers who wished to cheat or access location-specific features in games like Pokemon Go.

Here's how to use Pokémon GO Spoofing App iPogo?

Step 1 Open the Sideloadly website.

Step 2 Download either the 64-bit or 32-bit package. It is available for Windows and Mac OS.

Step 3 Go over to the iPogo website and down the IPA.
Step 4 Open Sideloadly. Input your Apple ID and password.
Step 5 Drag the IPA and drop it into the Sideloadly window. Click on the Start button at the bottom. It may take a few minutes to install.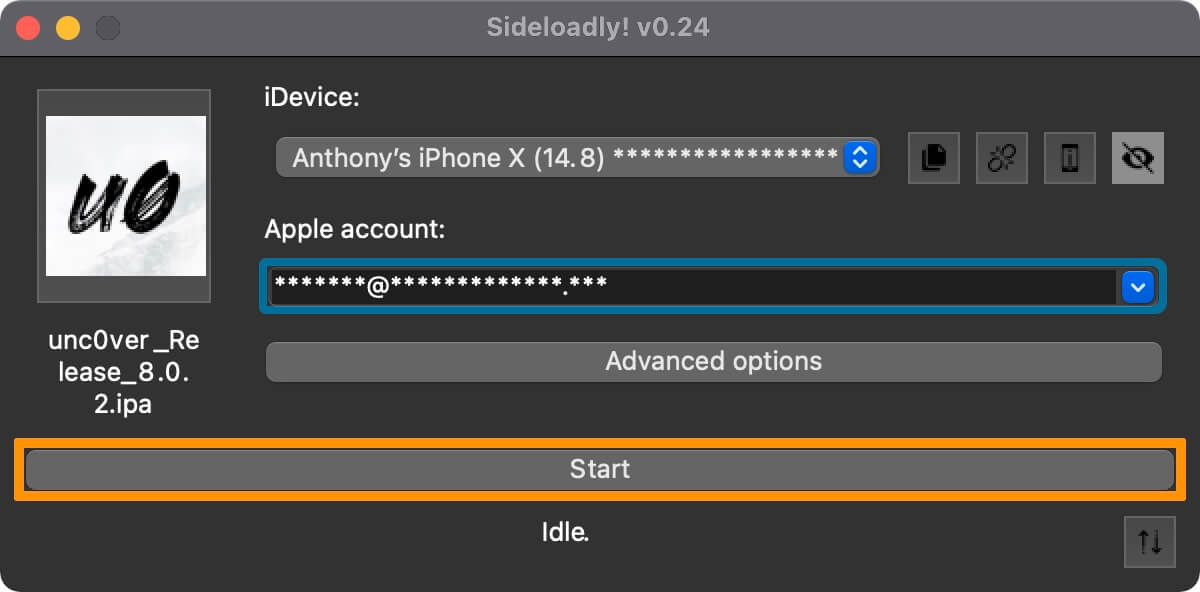 Step 6 Your last step will be to go to your device Settings > General > Device Management > Trust the App.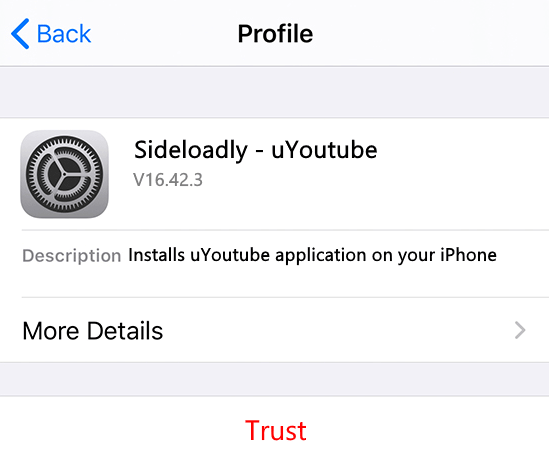 By faking their GPS location, players can virtually travel to different areas, catch Pokemon from different regions, and participate in events that may not be available in their actual location.
With iPoGo, you can play Pokemon GO anywhere. It is available for both iOS and Android. And at the same time, it also have the belowing feature: user-friendly interface、iOS compatibility、regular updates、community support.
Pros
Easy to use.
No jailbreaking.
Cons
Your profile can be banned.
You have to pay for the valuable features.
3

PGSharp [Android Only]

Are you looking to unlock exciting location-specific features in your favorite apps and games? Look no further than PGSharp, the leading third-party application exclusively designed for Android devices.

With its innovative GPS spoofing capabilities, PGSharp allows users to effortlessly modify their GPS location, transporting their device to any virtual destination of their choice.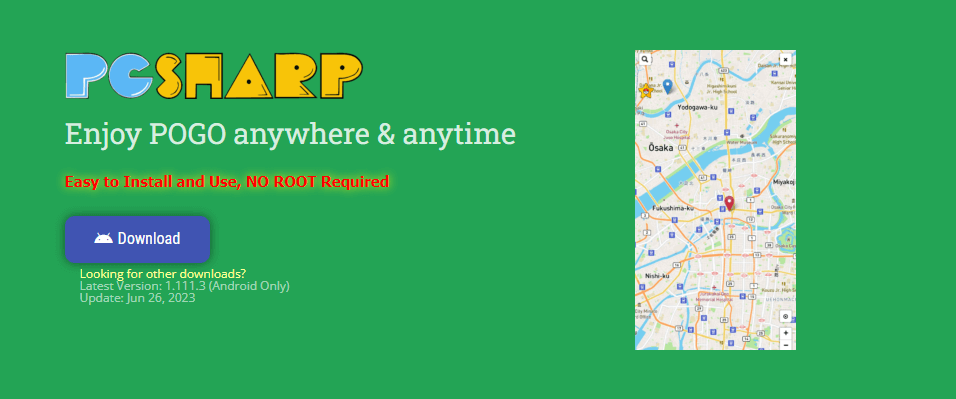 PGSharp has rapidly gained popularity among avid gamers seeking to gain an edge or access exclusive content in popular apps like Pokemon Go.
By skillfully manipulating their GPS location, players can embark on virtual adventures, explore diverse areas, capture elusive Pokemon from different regions, and even participate in limited-time events that would otherwise be out of reach.
Step 1 Get a Pokemon Trainer Club account. You will need it to install PGSharp on your device.
Step 2 Go to PGsharp website . Here, you can download the app onto your device.
Step 3 Once the download is complete, open the file and click Install. You will then be prompted to open the app.
Step 4 Create a new Pokémon GO account. To be able to log in to the app, you will need to enter your Facebook account details.
While PGSharp opens up a world of possibilities, it's essential to use the application responsibly and respect the terms of service of your favorite apps and games.
Be aware of local laws and regulations surrounding GPS manipulation, ensuring your gaming experience remains both enjoyable and compliant.
Pros
Can spoof while charging your device.
No jailbreaking.
Cons
Compatibility restricted to iOS devices only.
It's expensive.
4

SpooferX [iOS Only]

SpooferX is also a GPS spoofing application. But it is only available for iOS, not for Android. It has gained widespread recognition.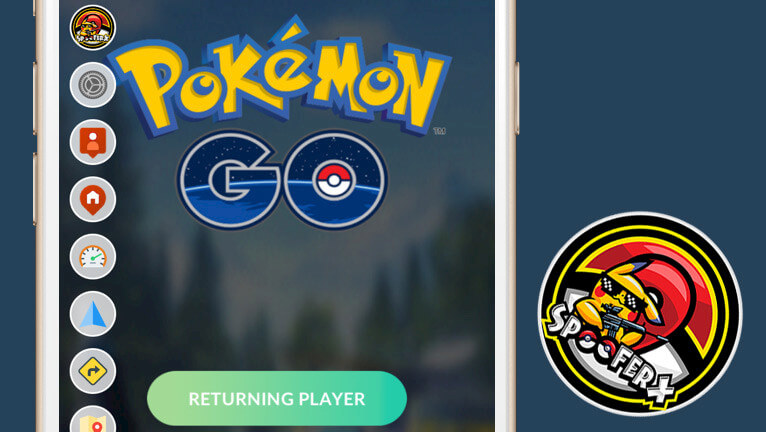 Similarly, by faking their GPS location, players can virtually explore different areas, catch Pokemon from different regions, and participate in events that may not be available in their actual location.
SpooferX have also set up a discord community to provide a platform for players to connect, strategize and share their game experiences. If you're interested,you could join their Discord today and embark on an exciting journey with fellow trainers from around the world!
Pros
Easy to mock iPhone location.
Cons
The interface is a bit complicated.
Not Free.
5

PokeGo++ [iOS Only] PokeGO++ is another a GPS location spoofer in Pokemon GO designed for iOS and Android devices. PokeGO++ provides features such as joystick controls, real-time scanning of nearby Pokemon, enhanced IV stats display, teleportation, and auto-walking.

These features aim to enhance the gameplay experience and provide users with additional convenience and options while playing Pokemon Go.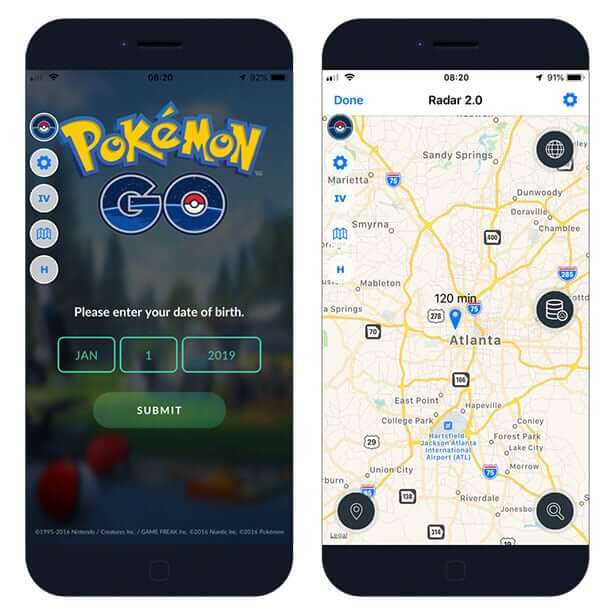 Pros
No need to use a computer.
Manual location spoofing.
Cons
You need to jailbreak iOS.
You risk being banned from playing the game if detected.
6

TUTU [iOS Only]

TUTU App is a highly regarded application for spoofing Pokémon Go. It stands out as one of the most widely used third-party apps available.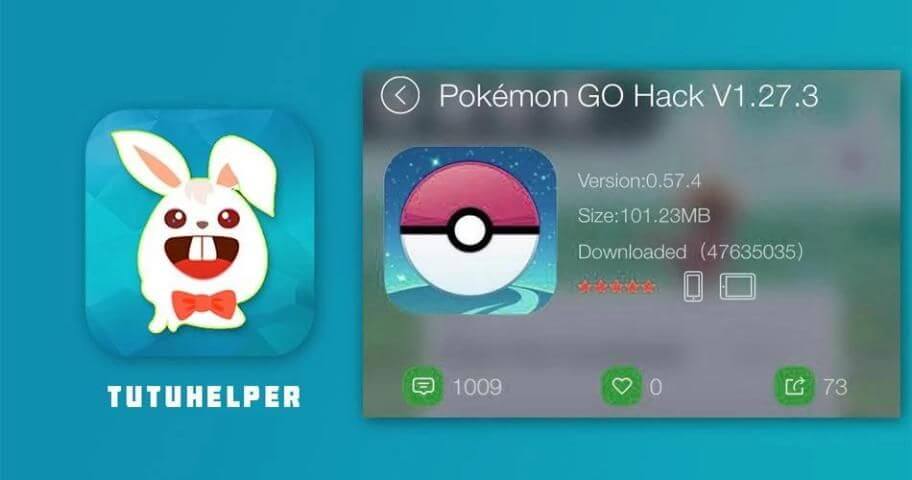 Similar to other tools of its kind, it grants users the ability to capture any Pokémon they desire, all without the need for physical movement in the three-dimensional realm.
Step 1 Download the TUTUApp on your iOS device.
Step 2 Seek out Pokémon Go via the search bar and Download it.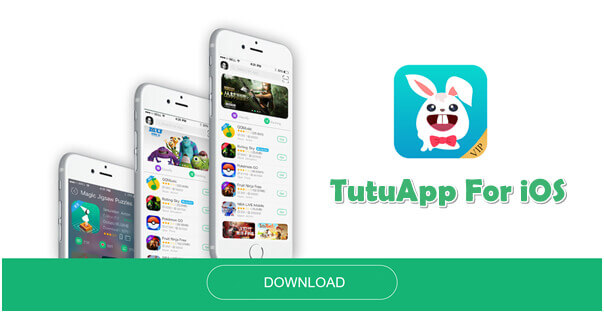 Step 3 Follow all the prompts and enable it for your home screen.
Pros
Download apps that are not in the official store.
Cons
Not sure that the effort to install this store (in its full version requires jailbreak).
Part 2. FAQs about Pokemon GO Spoofing
1

How does LocaChange work in Pokemon GO?

The LocaChange software helps you move around the game by spoofing your GPS location and providing a joystick on the screen.

Using this, you can go anywhere you want and catch rare pokemon. It increases your game experience and gain more in the game. 
2

Can I spoof Pokemon GO without Root or Jailbreak?

Yes, absoultely. LocaChange supports spoof location in Pokemon GO without jailbreak. Therefore, iOS users and Android users can definitely do this.
3

How to spoof in Pokemon GO without getting banned?

LocaChange is a reliable and professional software that is extremely helpful to spoof location safely. It makes sure that you are spoofing the location without any worry of getting banned/detected if you follow the rules to spoof pokemon go.
4

Are there any risks for Pokémon Go spoofing?

Engaging in Pokémon Go spoofing goes against the game's terms of service, and if discovered, it can lead to a temporary or permanent suspension of your account (Pokemon Go Soft Ban).

Furthermore, numerous spoofing tools or applications may harbor malware or viruses capable of causing device damage or compromising personal data. Consequently, it is crucial to find a trustworthy Pokémon Go spoofer.

LocaChange is a highly recommended solution that enables users to safely and effortlessly alter their GPS location.

This tool doesn't necessitate jailbreaking or any unauthorized modifications to the device, ensuring the user's personal information remains secure.
Part 3. Something You Have to Know: The Risk of Spoofing GPS Location in Pokemon Go
When Niantic identifies suspicious activity on an account, it employs a three-stage warning system: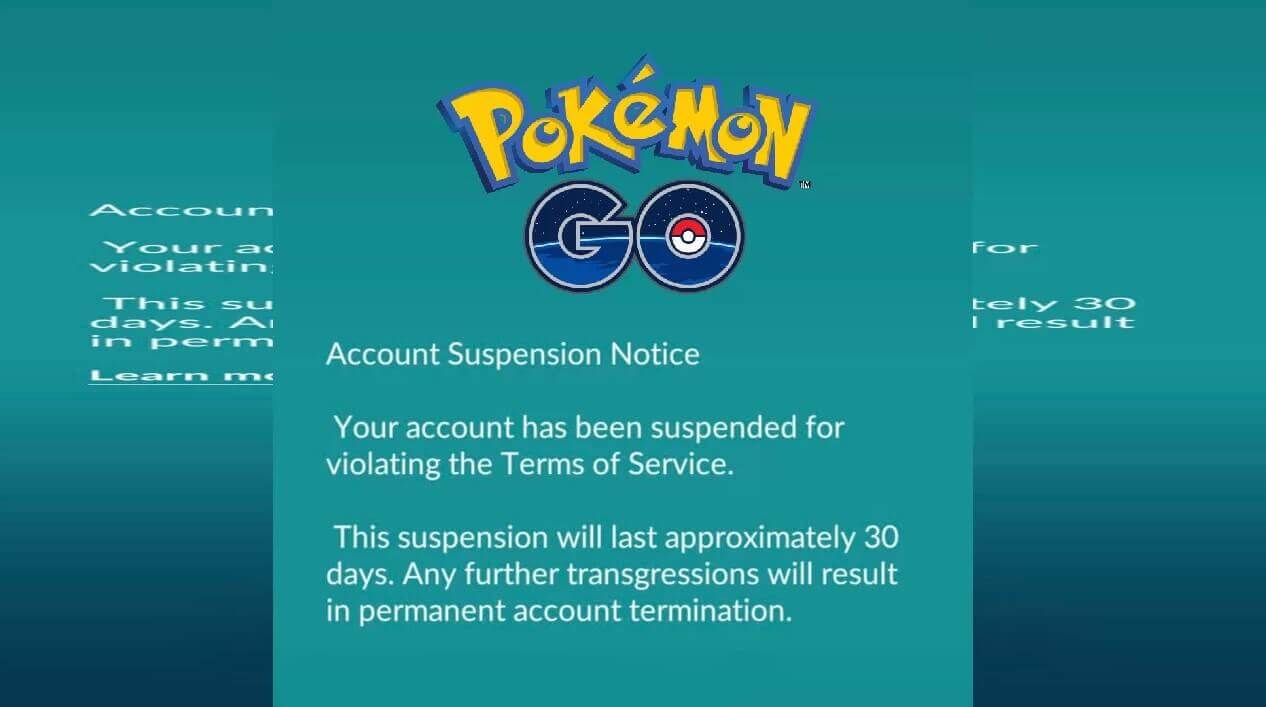 First Strike: At this stage, a warning message is issued, but no further consequences are imposed, allowing you to continue playing.
Second Strike: If a second strike occurs, the account is temporarily banned for a month, rendering it unable to access the game during that time.
Third Strike (Final): The account receives a permanent ban, leading to a permanent inability to access and play the game.
Conclusion
When it comes to GPS location spoofing, there are several notable options available for both iOS and Android devices. Each Pokemon Go spoofer offers unique advantages that cater to different user preferences and needs.
But among these products, LocaChange stands out for its excellent and comprehensive features and easy user experience interface.
Ultimately, finding the right GPS location spoofer that aligns with your requirements will allow you to unlock exciting possibilities while maintaining a safe and enjoyable experience.
Experience the Excitement of Pokemon GO and LocaChange Today and take your gaming journey to unprecedented heights.
Change GPS Location on iOS/Android
168,282 people have downloaded it.
Fake iOS/Android GPS location to anywhere in the world instantly.
100% Work with location-based apps such as AR games, social platforms, etc.
Joystick to simulate GPS movement freely when playing games.