Useful Tips: Best Pokémon Emulator for iPhone Gaming!
Category: Change Location
2599 views , 12 min read
Experience the updated Pokémon Scarlet and Violet. Can't afford the Nintendo Switch and the game? Try a Pokémon emulator for iPhone for classic games. Learn how to play Pokémon on iPhone and discover Pokémon emulators in this guide.
Remember the classic Pokémon games? First-gen Red and Blue in '96? Second-gen Gold and Silver in '99? The '98 Pokémon Trading Card Game? These titles likely evoke childhood memories of Game Boy play. Want to replay but lack a Game Boy? Play Pokémon on iPhone using emulators.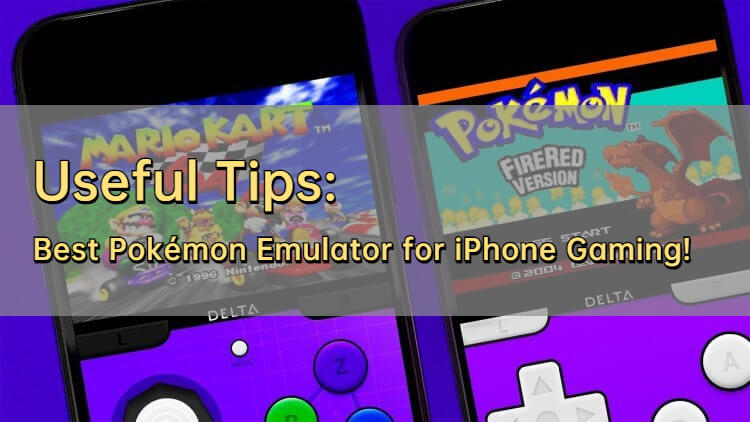 Discover Pokémon emulators for iPhone, granting access to classics and modern favorites. Embark on this journey of nostalgia and recommendations. Let's dive in!
Mastering Pokémon Play on Your iPhone: A Guide to Emulators
Are Pokémon emulators considered illegal?
The answer is a clear "No".
Utilizing them is entirely within legal bounds. However, it's important to acquire the necessary ROMs to enable Pokémon game play on your iPhone through emulators. Keep in mind that distributing ROMs is prohibited, requiring you to invest some effort in sourcing them.
Regardless of the method you employ to obtain ROMs, let's proceed with an exploration of the top three Pokémon emulators for iOS. You're free to select any of these options based on your personal preference and convenience.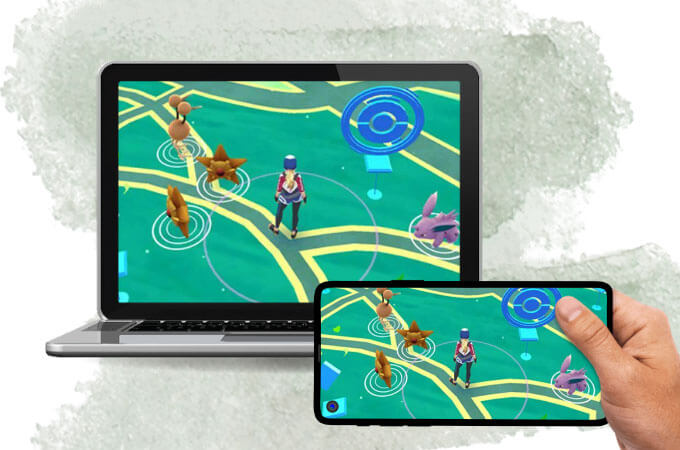 Having discovered where to locate a Pokémon emulator for your iPhone, let's now delve into the realm of exceptional emulators. Learn how to seamlessly install these emulators on your device. Here, we present the crème de la crème of emulators for iPhone, featuring the top 3 options:
1

Pokemon Emulator - Happy Chick

For a retro gaming experience on your mobile device, consider Happy Chick as a Pokémon emulator option. Compatible with both iOS and Android, this app can be obtained from Google Play or its official website.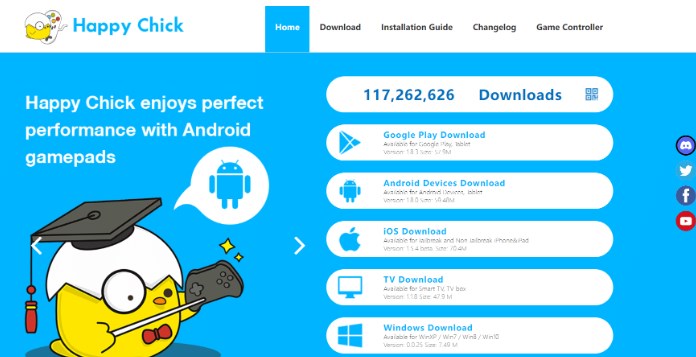 Happy Chick Pokemon Emulator offers an array of features:
Emulators encompassing FAB/MAME/MAMEPLUS, PS, PSP, FC(NES), SFC(SNEC), GBA, GBC, MD, NDS, DC, NGP, WS(WSC), PCE, ONS, and more.
Swift and efficient downloads.
Online multiplayer functionality.
A treasure trove of classic Pokemon games.
Local network play with friends.
LEasy one-click setup.
2

Pokemon Emulator - Delta

The esteemed Delta emulator, a reliable choice for gaming enthusiasts, rivals the GBA4iOS emulator without requiring iPhone jailbreaking.

It's compatible with iOS 10 and above, boasting an extensive selection of classic and modern consoles like GB, GBA, GBC, NDS, and more. Enhanced features include cloud syncing and multiplayer capabilities.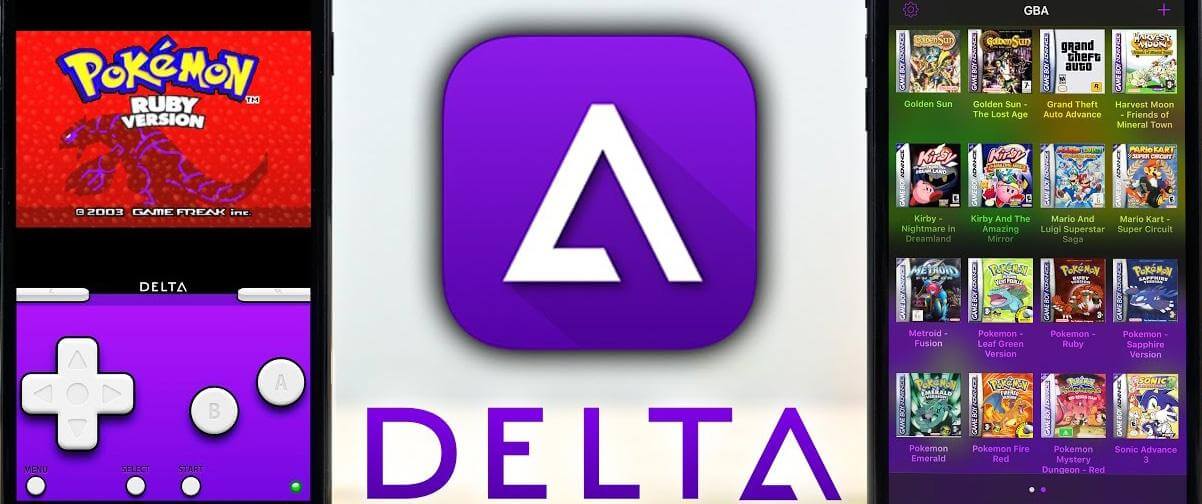 Delta, like other emulators, necessitates third-party installation due to App Store restrictions. Thus, acquiring this emulator entails utilizing a third-party installation website. Below, you'll find a set of instructions for obtaining Delta:
Step 1: Alt Store, the official Delta emulator distributor, is accessed through the Alt Store website. Locate it in your browser and follow installation steps.
Step 2: Connect your iPhone to your computer, open iTunes, and enable Wi-Fi sync.
Step 3: Launch Alt Server, ensure it's active, and click its logo on the Windows bar.
Step 4: Click 'Install Alt Store' in the appearing window, choose your device.
Step 5: Enter Apple credentials, await installation completion.
Step 6: On your iPhone's Alt Store, find Delta emulator app, click 'Free' to install.
Step 7: Download Pokémon ROMs, open Delta app, tap '+', select ROMs for loading and play.
3

Pokemon Emulator - Game Play Color

Game Play Color is a handy iPhone emulator for classic Pokémon games, now compatible with iPad OS and iOS 13. Enjoy iconic titles effortlessly on your iPhone, with support for GB and GBC games.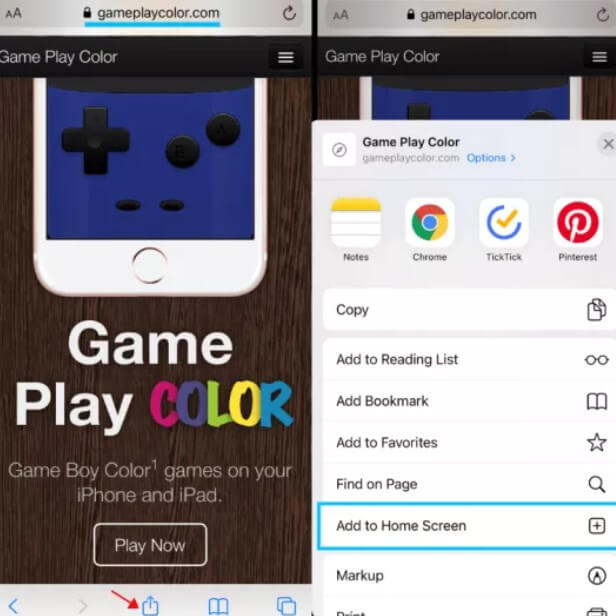 This emulator offers versatile features, including offline play. Follow the instructions below to download and use Game Play Color.
Step 1: Prior to installation, ensure your Pokémon ROMs are saved in your Google Drive.
Step 2: Locate Game Play Color website on your iPhone browser, tap 'Share', then 'Add to Home Screen'.
Step 3: Access Game Play Color from your iPhone's home screen.
Step 4: Sign in to Google Drive and sync with the app.
Step 5: Browse and select your desired game from the appearing ROMs list to relish classic Pokémon on your iPhone.
Unleash the Latest Mobile Pokémon Games on Your iPhone
As previously mentioned, after installing emulators on your iPhone, you've acquired the necessary ROMs for Pokémon games.
However, if obtaining ROMs proves challenging, there's no need for dismay. Explore newly-released Pokémon games that might pique your interest. You can readily download these games from the App Store and enjoy them directly on your iPhone.
1

Pokémon Quest

Another iPhone-compatible Pokémon game is Pokémon Quest, an action-adventure entry in the series launched in June 2018 for iOS and Android. Similar to Pokémon GO, it's free to play.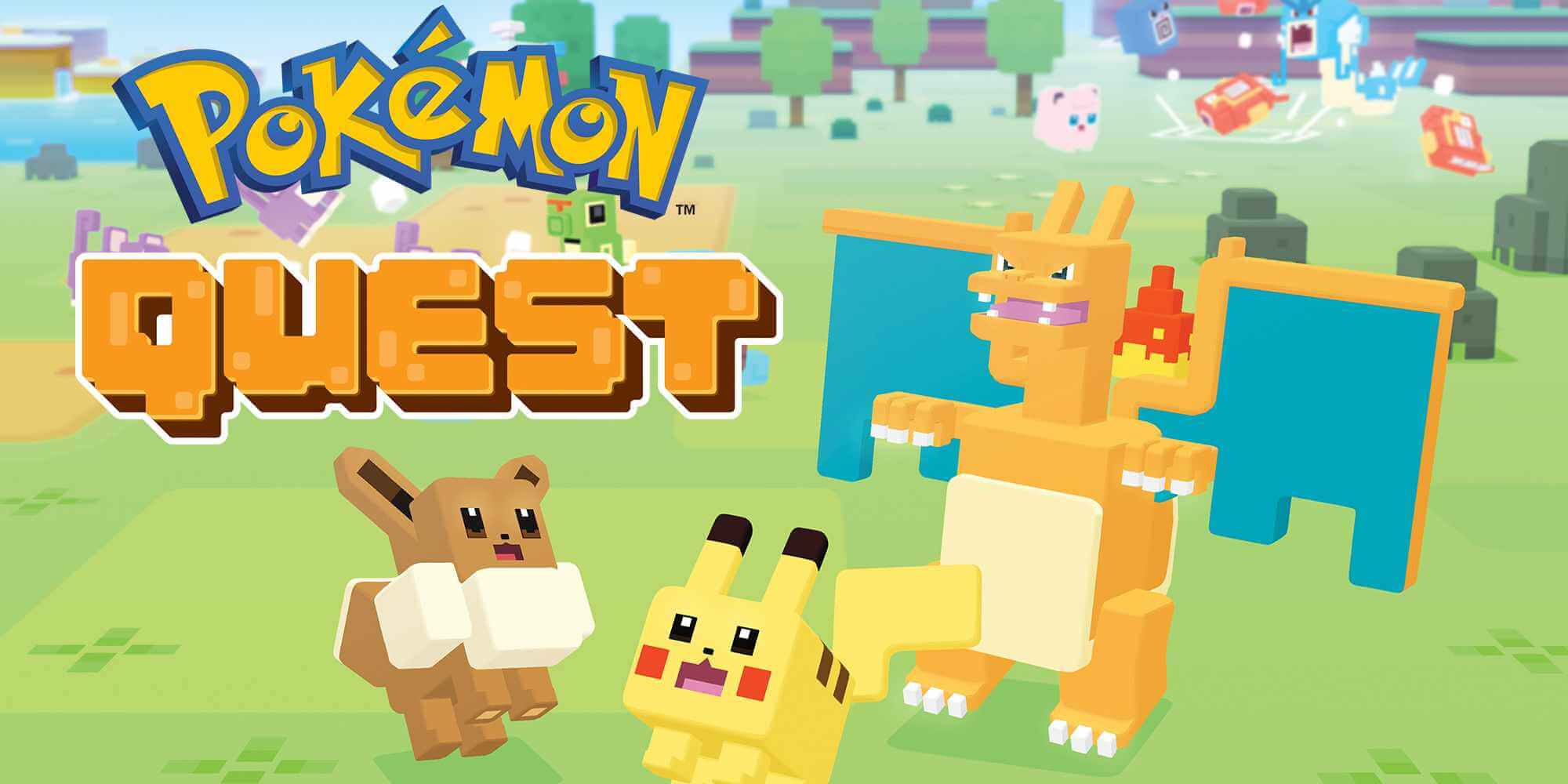 Set on Tumble Cube Island, players assemble a formidable Pokémon team to conquer wild Pokémon through battles and triumph over levels.
2

Pokémon GO

Among the latest Pokémon releases, Pokémon GO stands out as a frontrunner. Launched in July 2016 for iOS and Android, this location-based VR game has gained immense popularity. It's also free to play.

When encountering a wild Pokémon, capture it by tossing a Poké Ball. This enables ownership and subsequent training. Expanding your collection involves traveling to diverse locales.
If extended travel isn't viable, a specialized tool can alter your location, allowing for more Pokémon collection from virtually anywhere.
Effortless Location Spoofing in Pokémon GO Mobile Game
Installing a Pokémon emulator on an iPhone can be complex. Luckily, enthusiasts can download modern Pokémon games directly to their iPhones.
Pokémon GO, for instance, centers on location-based fun. Players typically move to navigate the virtual map, yet a solution exists.
Using a location changer like LocaChange GPS location spoofer, players effortlessly and securely alter their in-game GPS location. This elevates the user experience, eliminating the need for physical movement and enhancing gameplay.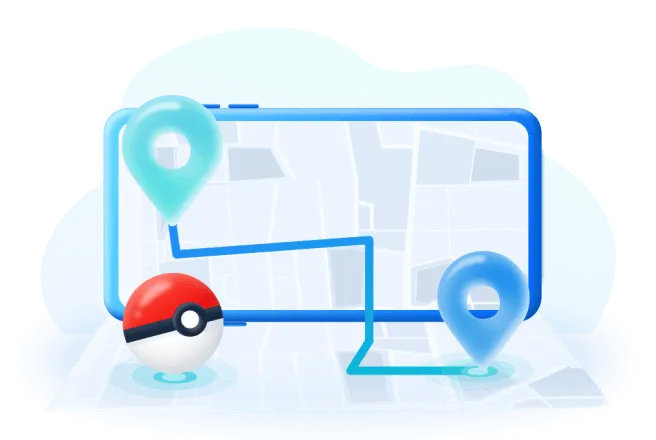 Quickly change GPS, teleport in Pokémon GO.
Specify coordinates or places for accurate travel.
Simulate walking, cycling, driving. Adjust speed, times on route. Effortless 3-step location spoofing.
Seamlessly compatible with Windows, Mac, iOS, Android.
Free trial for initial exploration, ensuring universal benefits.
Here's how to use LocaChange specifically to easily spoof locations in Pokemon GO.
Step 1:Download and install LocaChange into your Computer.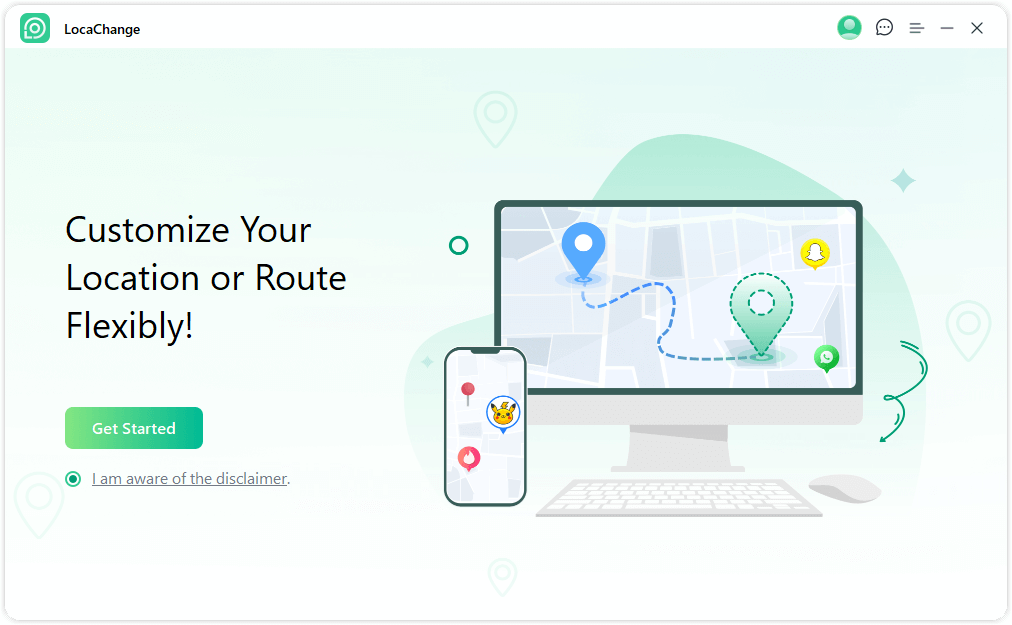 Step 2:  After installing LocaChange, launch it. Then connect your phone to your computer with a USB cable or WIFI connection(we recommend USB cable beacuse It has a 100 percent success rate)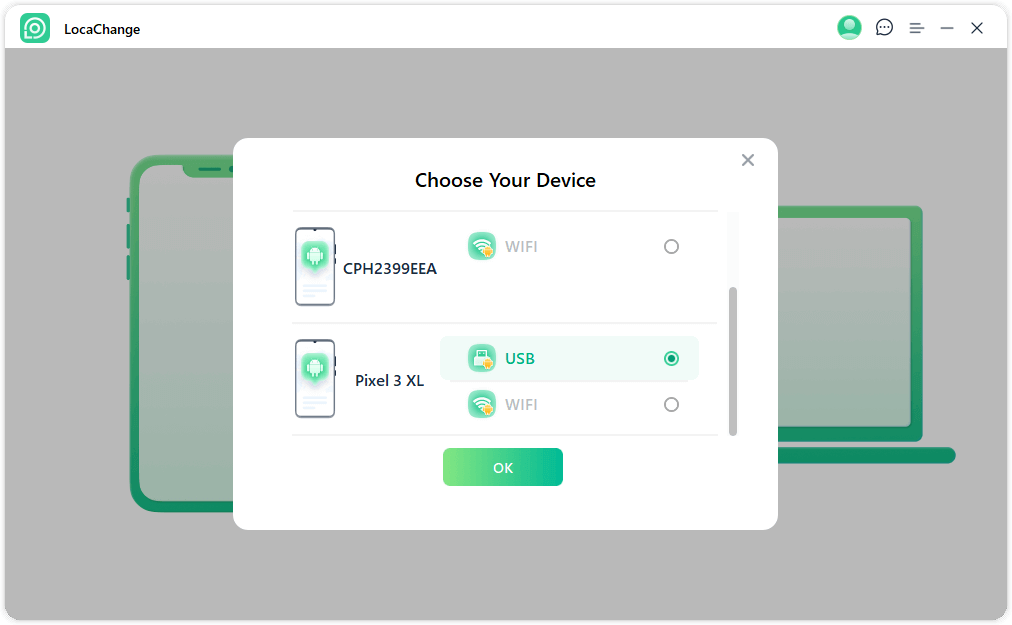 Step 3: Choose any of the teleport mode, two-spot mode, multi-spot mode, enter any location you want to jump or transfer, and click the Move button to change your GPS location.
Conclusion
With this comprehensive and versatile guide, we believe you have known more about Pokémon Emulators for iPhone. Emulators are a wonderful way to enjoy a wide range of classic Pokémon games on your iPhone, but the installation process and the need for ROMs make the process a little complex and tedious.
You can avoid this hassle entirely if you enjoy playing modern games like Pokémon GO, and with a GPS virtual location spoofer such as LocaChange you'll get the freedom to explore and enjoy this game wherever and whenever you want. What's more, if you prefer a large screen display, you can always play modern Pokémon GO on your computer via some tools.
Change GPS Location on iOS/Android
168,282 people have downloaded it.
Fake iOS/Android GPS location to anywhere in the world instantly.
100% Work with location-based apps such as AR games, social platforms, etc.
Joystick to simulate GPS movement freely when playing games.