[2023 Tips] Pokémon Go Joystick for Enhanced Gameplay
Category: Change Location
7562 views , 20 min read
Embarking on a journey through the captivating world of Pokémon Go has just been elevated to new heights with the advent of the Pokémon Go Joystick.
This innovative tool promises to revolutionize gameplay, offering trainers a seamless and strategic means of navigation.
In this article, we delve into the realm of Pokémon Go Joysticks, exploring their features, benefits, and the exciting opportunities they present for both novice and seasoned trainers alike.
Part 1: What is Pokémon GO Joystick Hack?
The Pokémon GO Joystick Hack is a technique or tool that allows players to manipulate their in-game character's movements without physically moving in the real world.
It involves using third-party apps or modifications to simulate GPS locations and control the character's location within the game using a joystick-like interface.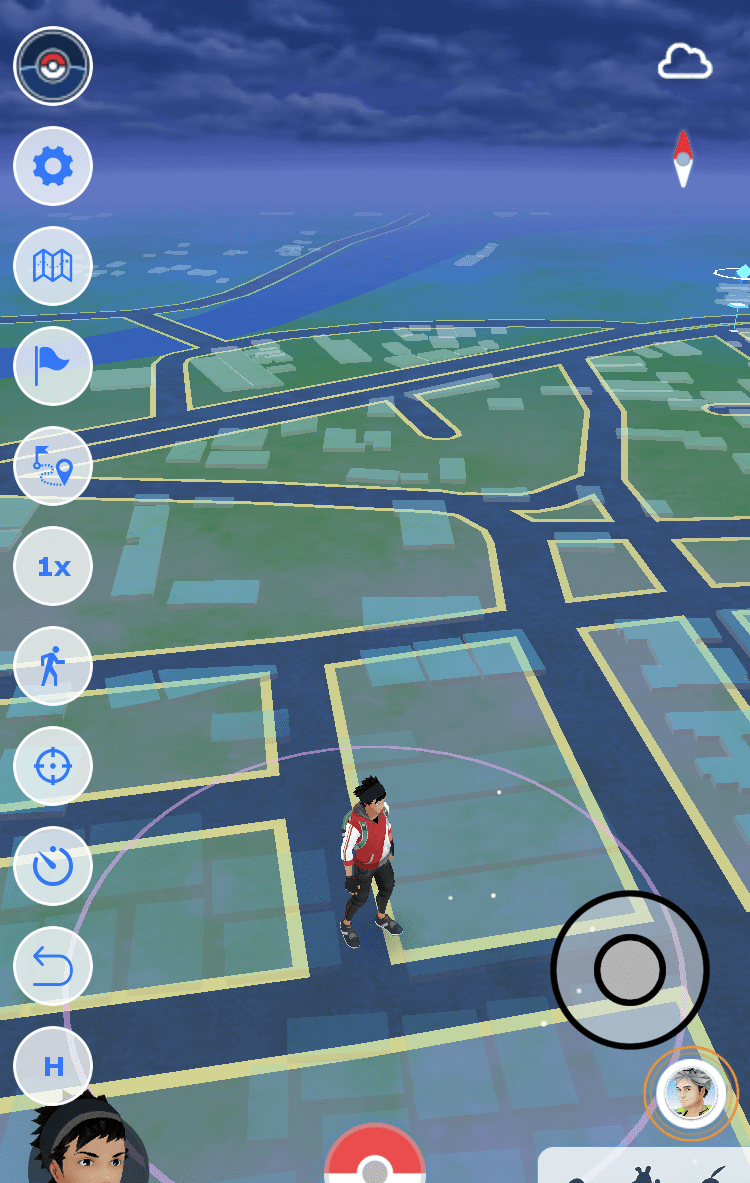 This hack is often used to access different locations, catch Pokémon, and interact with PokéStops and Gyms without actually being present at those locations.
However, it's important to note that using such hacks can violate the game's terms of service and may result in penalties or account bans from the game's developers, Niantic.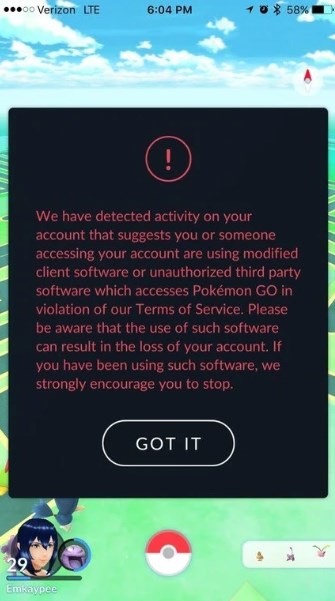 Traditionally, controlling your Pokémon trainer involved physical movement dictated by your phone's GPS. Enter the Pokémon GO joystick – a game-changer.
This joystick empowers you to navigate your character seamlessly within the game, bypassing the need for real-world travel. You can capture Pokémons without leaving your home. Embrace the potential of the Pokémon GO joystick to propel your game progress, even in unconventional times.
Part 2: Can I Use Joystick to Play Pokémon GO Without Moving in 2023?
Certainly. For a stationary Pokémon GO experience, a GPS spoofing app is best. Many tools can achieve this. If you want a Joystick-enabled Pokémon Go solution for remote play, prioritize safety and iOS compatibility.
After thorough testing, our recommendation is a specific app with an in-built Pokémon Joystick for both Android and iOS. Opt for this prime option.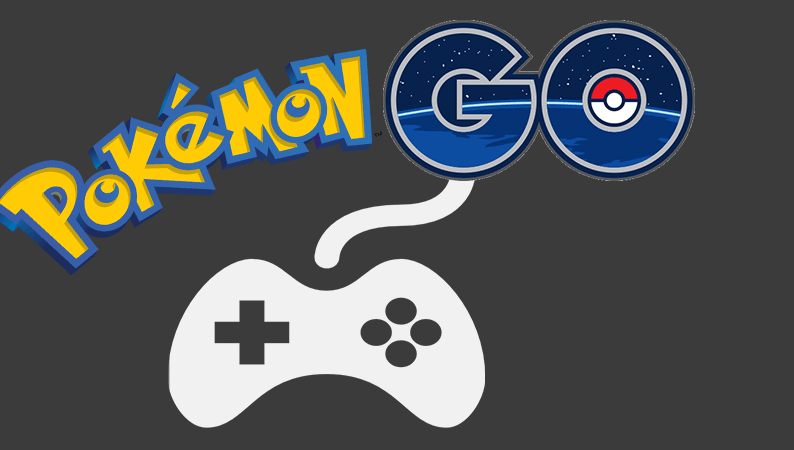 It's important to play Pokémon GO in accordance with the game's rules and guidelines. Using third-party tools or hacks to manipulate your location can not only lead to consequences within the game but may also pose security risks to your device and personal information.
For the most accurate and up-to-date information on the game's policies and guidelines regarding joystick use or location spoofing, I recommend checking Niantic's official Pokémon GO website or community forums.
Part 3: Best 4 Pokémon GO Joystick for iOS & Android
Numerous spoofer tools, like iSpoofer and Pokémon Go++, provided Pokémon GO players with joystick functionality. iSpoofer was a popular choice, but both are unavailable now. Discover fresh ways to regain a Pokémon GO joystick below.
| Pokemon Go Joystick | Compatibility | Root/Jailbreak | Functions | Safety | Price |
| --- | --- | --- | --- | --- | --- |
| LocaChange | Android&iOS | | Diverse | | Cost-effective(All-in-one Plan with Mac&Windows) |
| iPogo | Android&iOS | | Single | | Expensive Paid |
| PGSharp | Android | | Single | | Expensive Paid |
| GPS Joystick | Android | | Single | | Expensive Paid |
1

LocaChange (Support iOS & Android)

Seeking a Pokémon GO joystick for iOS or Android? Discover the ultimate solution: LocaChange. Compatible with both systems, it empowers players to alter GPS locations limitlessly.

Utilize its innovative Joystick Mode to navigate and change directions seamlessly. Explore its key features below.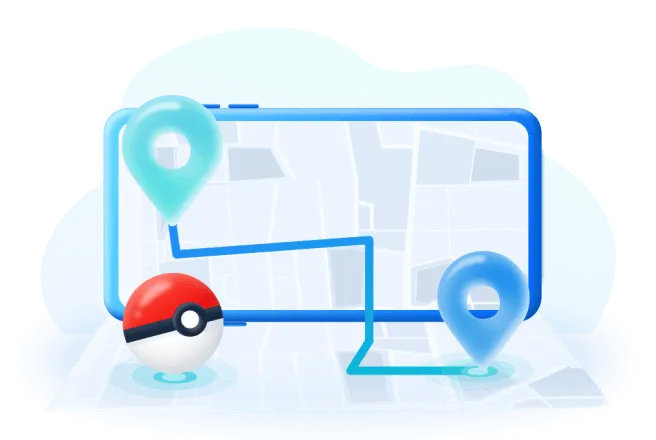 Simulate personalized GPS movement for your avatar.
Seamlessly navigate with the 360-degree Pokémon Go Joystick.
Securely teleport to global destinations in an instant.
Utilize the cooling timer to prevent soft bans during teleportation.
Here's how to use LocaChange specifically to easily spoof locations in Pokemon GO.
Step 1:Download and install LocaChange into your Computer.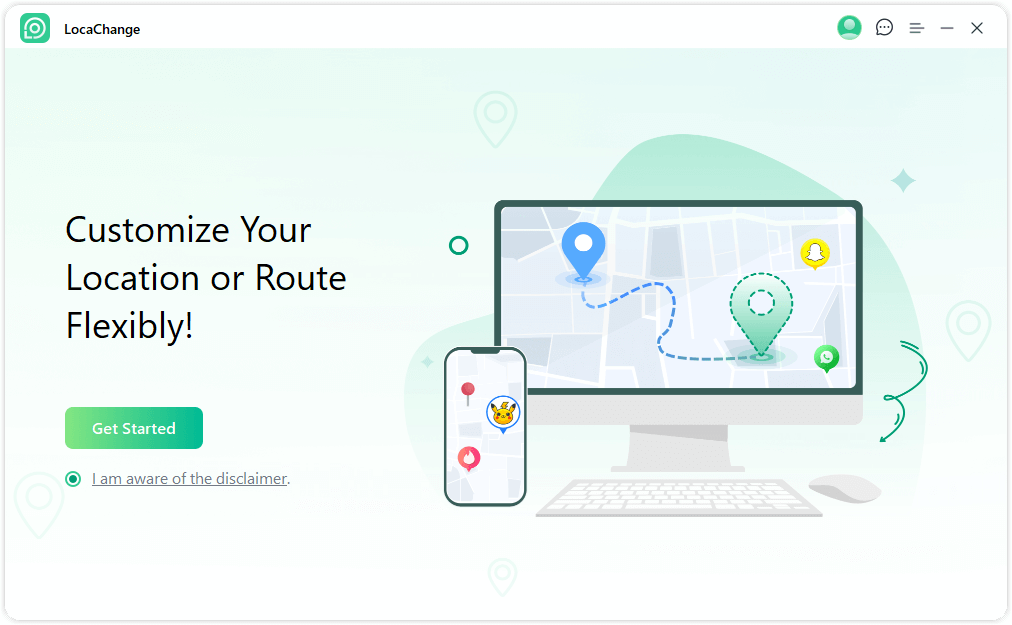 Step 2: After installing LocaChange, launch it. Then connect your phone to your computer with a USB cable or WIFI connection(we recommend USB cable beacuse It has a 100 percent success rate)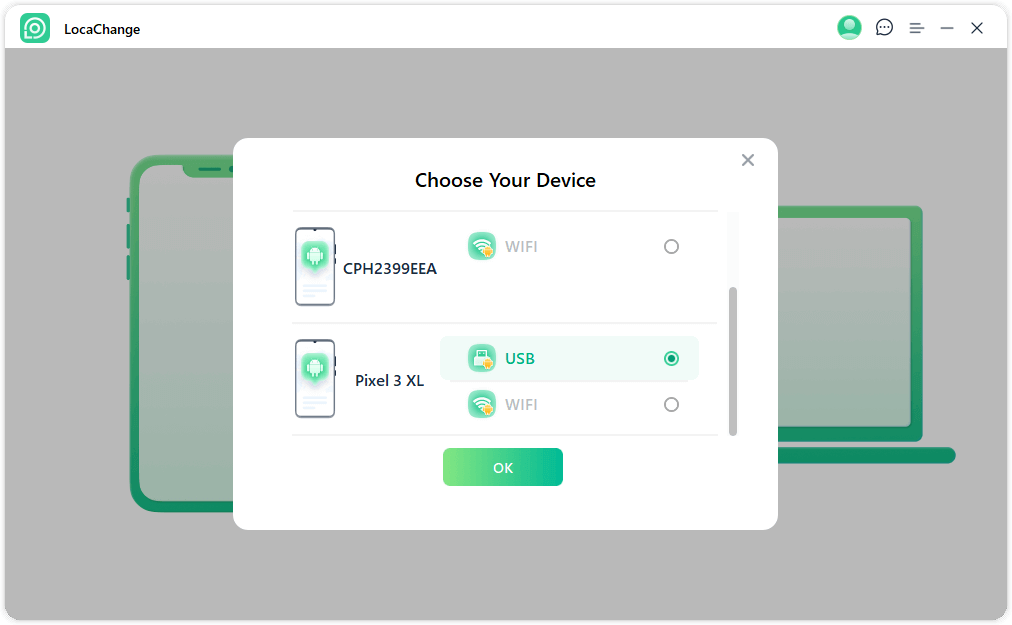 Step 3: Choose any of the teleport mode, two-spot mode, multi-spot mode, enter any location you want to jump or transfer, and click the Move button to change your GPS location.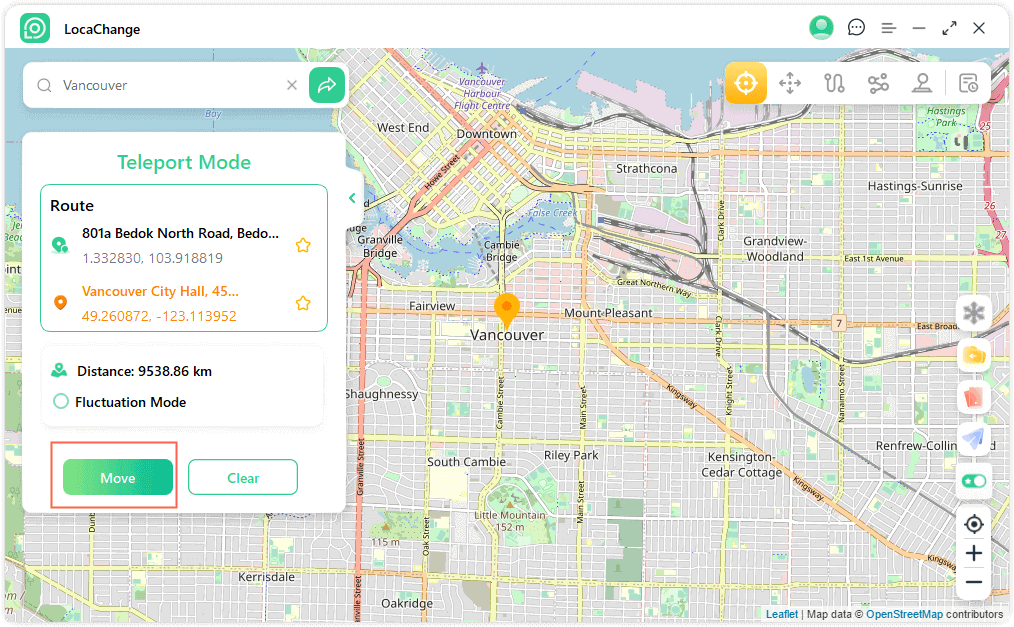 With the above steps, you can simply capture Pokemon from very far away at home, and faking GPS location is no longer a cause for concern for you.
2

iPogo (For iOS& Android)

With iSpoofer no longer an option, iPogo emerges as the premier choice for a joystick-enabled experience on both iOS and Android.

Currently in Android Beta, iPogo offers a free trial through their Discord. Subscriptions start at just $5 per month or $19.99 annually, available on Signulus.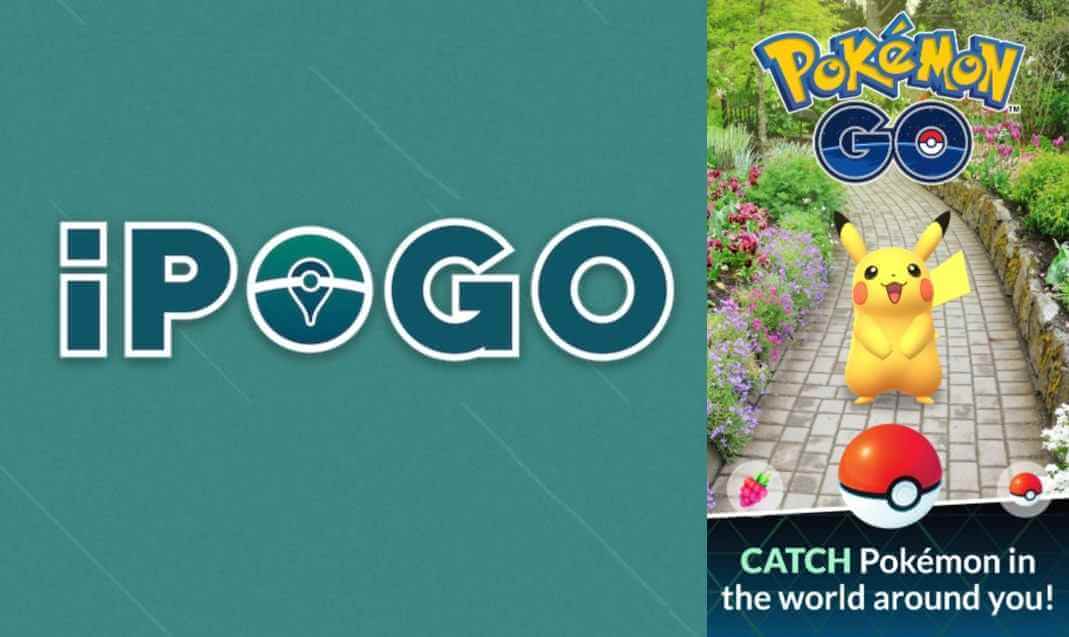 Unlock the Pokémon GO Joystick with iPogo:
Step 1: Visit iPogo's official website and select your preferred download method. Opt for Signulus if you lack a PC, but please note Signulus requires payment.
Step 2: Launch Signulus, search "iPogo," then sign and install the app on your device.
Step 3: Once installed, open the app and gain access to iPogo's spoofer, activating the coveted Pokémon GO Joystick seamlessly.
3

PGSharp (For Android)

For Android enthusiasts, PGSharp stands as a top-tier Pokémon GO spoofer, requiring no Root access. Unlock the potential of Pokémon GO Joystick, altering your location without physical movement.

PGSharp offers a cost-free Pokémon GO joystick option, along with a membership subscription available at the same price as iPogo – just $5 per month. Elevate your gameplay now.
Unlock the Pokémon GO Joystick with PGSharp:
Step 1: Download and install PGSharp from the official website.
Step 2: Open PGSharp.
Step 3: Launch Pokémon GO, spot the PGSharp icon on your home screen, and tap to indulge in the Pokémon GO Joystick experience!
4

Fake GPS Location - GPS JoyStick (For Android)

With the game celebrating nearly five years since its launch, Android users have actively devised methods to spoof their in-game location. Among these, Fake GPS Location - GPS JoyStick (also known as Android GPS joystick) and Pokémon flyer tools, including the Pokémon Go Joystick apk, have garnered considerable player interest.

Optimizing GPS Joystick Setup:
Step 1: Download GPS JoyStick from Google Play Store.
Step 2: Access Settings > Developer options. For non-visible options, tap "Build number" repeatedly in "Device information" until unlocked. Return to "Developer options".
Step 3: Find "Select mock location app," pick "GPS JoyStick." If absent, your device is incompatible for Pokémon GO Joystick.
Step 4: Launch GPS Joystick, choose location, tap "Start" – a joystick appears for Pokémon GO mobility.
Step 5: Activate Developer Mode: Settings > About > Software Info > "Version Number" 7 times.
Step 6: In Developer Options, set "Select Analogue Location App" to "GPS JoyStick".
Step 7: In GPS JoyStick, pick location, activate "Allow display on top of other apps".
Step 8: Enjoy streamlined Pokémon GO joystick functionality!
Part 4: Other Tips About Pokémon GO GPS Joystick
1

Where Are the Best Places to Spoof with Pokémon GO GPS Joystick?

Explore Limitless Adventure with Pokémon Go Joystick! Teleport globally, roam freely! We've curated coordinates for exciting destinations below. Scroll down for more details.
1. Pier 39, San Francisco, United States
2. Millennium Park, Chicago, United States
3. Santa Monica Pier, Los Angeles, United States
4. Disneyland, Anaheim, United States
5. Big Ben, London, United Kingdom
6. Circular Quay, Sydney, Australia
7. The Colosseum, Rome, Italy
8. Shibuya, Tokyo, Japan
9. Lumpini Park, Bangkok, Thailand
10. Negara Zoo, Kuala Lumpur, Malaysia
2

How to Avoid Soft Ban & Pokémon GO Soft Ban Duration?

Cooldown durations range from 1 to 120 minutes based on position changes. Prevent Pokémon Go soft bans by refraining from activities during this time.
3

How to catch more rare Pokemons easily?
Elevate Your Trainer Level! Expanding levels unlock diverse Pokémon encounters.
Employ Incense and Lure Modules effectively.
Daily Adventure Incense maximizes results.
Engage in trading with fellow players.
Hatch eggs for rewards.
Conclusion
Embrace the Outdoors and Connect with Pokémon GO. Experience outdoor excitement while staying active with the captivating Pokémon GO mobile game. Forge connections with fellow players and tackle challenges, like gym raids, together.
Even if venturing out isn't an option, you can still engage using GPS spoofing. Introducing Pokemon GO Joystick tool LocaChange, ensuring an active account and game benefits without leaving home.
Access the advanced Pokémon GO Joystick. Begin your exploration today, free of charge!
Change GPS Location on iOS/Android
168,282 people have downloaded it.
Fake iOS/Android GPS location to anywhere in the world instantly.
100% Work with location-based apps such as AR games, social platforms, etc.
Joystick to simulate GPS movement freely when playing games.