[2023 New] 10 Best Places to Spoof Pokémon GO
Category: Change Location
7892 views , 17 min read
Pokemon Go is a game that lets people play with virtual creatures in the real world using their smartphones. It's the first game of its kind to become really popular worldwide. Since it was released, Pokemon fans have really liked it.
But, if you have been playing the game for some time, you are aware that it is difficult to find rare and legendary Pokemon without using a fake GPS tool. This is particularly true for really special Pokemon that can only be obtained by battling in raids.
To help you become really good at Pokémon, here are the 10 best places to spoof in Pokémon GO and catch lots of powerful Pokémon
Fake iOS/Android GPS location to anywhere in the world instantly.
Part 1: 10 Best Places to Spoof Pokémon GO Locations with Coordinates in 2023
1

Aotea Square, Auckland, New Zealand

Coordinates: -36.9024092617, 174.807806966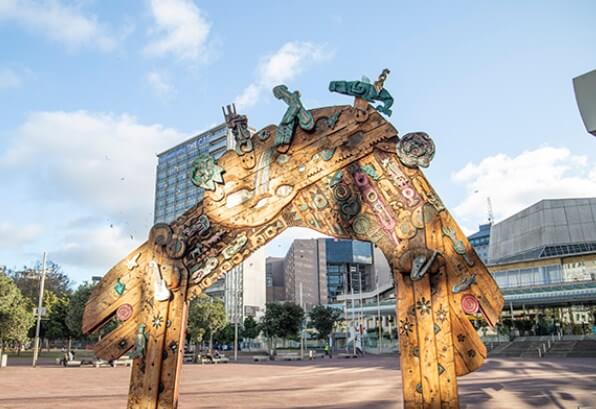 Aotea Square is a big outdoor area in the center of Auckland, the capital city of New Zealand. There are many pokestop and hotspots in Auckland, New Zealand.
Additionally, they are in a different time zone, which means that new Pokémon are released there before anywhere else. Many trainers enjoy taking walks in Auckland because there are many places where Pokémon appear.
2

Parc Cordelles, Barcelona, Spain

Coordinates: 41.496293, 2.133689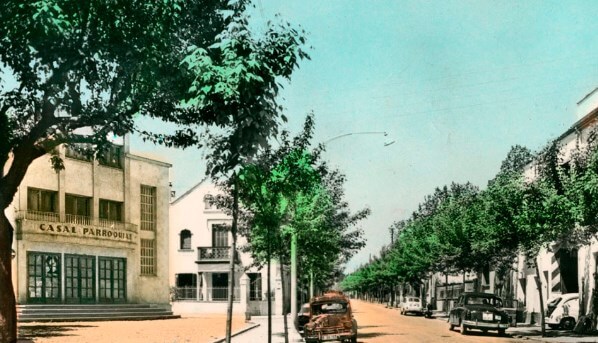 The Parc Cordellas is a beautiful park outside in the middle of Barcelona, Spain. This text means that there are many rare and advanced Pokémon in different parks.
For example, there are Scyther, Slowpock, and Clefairy in Turo Park, and even Gyarados can be found in Park Guell. There are many stops and gyms all over the city that have constant raids.
There is also a beach nearby where you might be lucky enough to find a Dragonair. This is a great spot to play Pokemon Go, especially if you use location spoofing in Pokemon Go.
3

Pier 39 in San Francisco, the United States

Coordinates: 37.809326, -122.409981
San Francisco is the top location for tricking Pokémon GO. In this city, there is a famous place called Pier 39 in San Francisco where you can easily catch Pokémon.
This place is near the water, so players have a very good chance of finding rare water Pokémon.
4

Zaragoza, Spain

Coordinates: 41.662211,-0.894182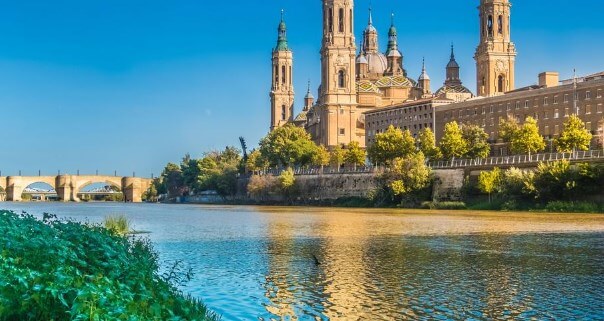 Many players on the PokemonGoSpoofing Reddit threads suggest Zaragoza as the best place to cheat in Pokemon GO.
They say that there are lots of lures and raids happening quickly, and they have a higher chance of encountering shiny Pokemon. One person caught 60 rare and beautiful Pokémon in a month, including a rare blue bird called Articuno and a legendary creature called Mewtwo that was also blue and shiny.
5

Central Park, New York, United States

Coordinates: 40.7803,-73.963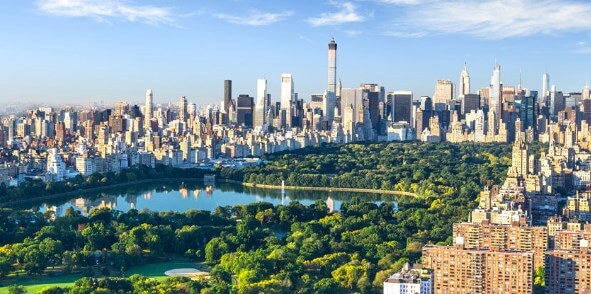 When the day is almost over in Zaragoza, there are always a lot of Pokémon to catch at the famous Central Park in New York.
The famous Pikachu is the most common Pokémon in this area. Every day, many people go to Central Park to unwind and get away from the busy city life, which is why it's not surprising that a good place to spoof Pokémon GO. It is also very close to Time Square, so you can give it a try.
6

Consolacao, Sao Paulo, Brazil

Coordinates: -23.551200, -46.658400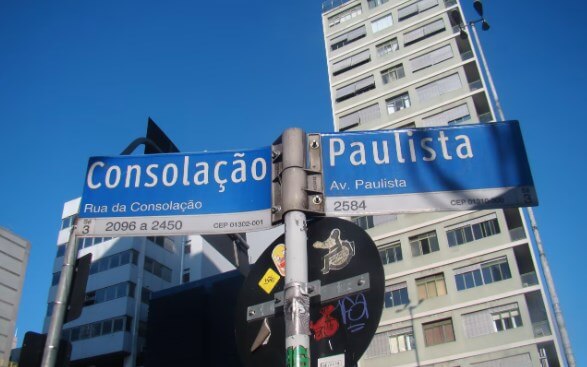 If you want to find lots of Pokemon and have a fun time, Consalacao is the best place to go.
It's a place where there are lots of bars and restaurants for people to enjoy during the night. Cosolacao is an amazing experience for Pokemon Go fans.
7

Porto Alegre, Brazil

Coordinates: -30.031016, -51.234585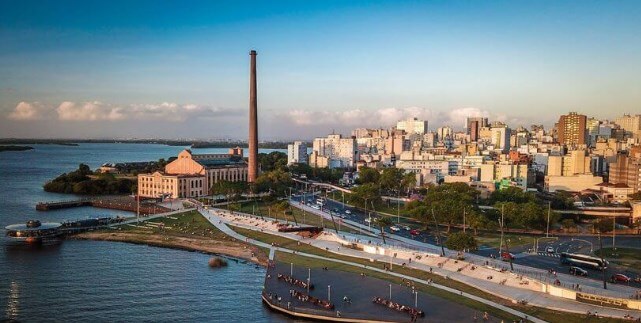 Porto Alegre is a great place to find rare water Pokemon because it has stunning beaches and islands along its coast. If you want to find Pokemon that like water, Porto Alegre in Brazil is a good place to go.
8

Big Ben or Savoy Hotel, London, United Kingdom

Coordinates: 40.7803,-73.963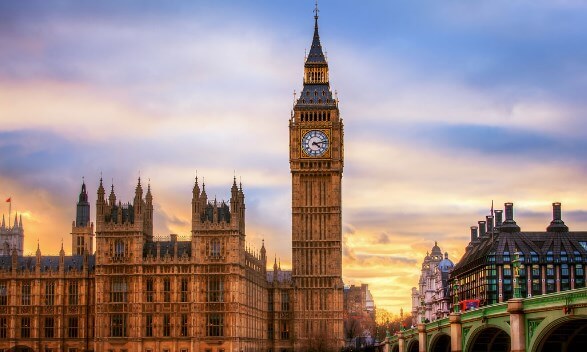 In the city of London, England, the best place to play Pokémon GO by tricking the game's GPS is either at Big Ben or the Savoy Hotel. In this place, players can find many rare Pokémon like Axew, Dieno, Unown, Chimecho, Tirtouga, Archen, and Goomy.
9

Circular Quay, Sydney, Australia

Coordinates: -33.861756, 151.2108839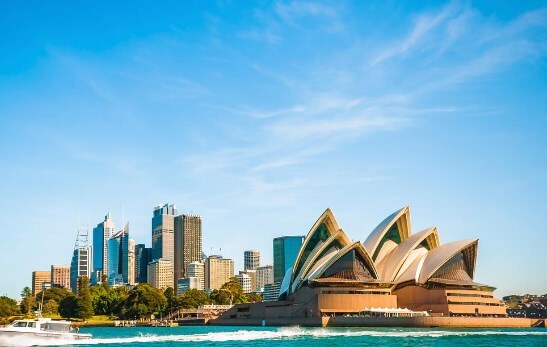 Circular Quay is the top spot in Sydney for playing Pokemon GO. Many tourists spend a lot of time walking around Circular Quay.
You can discover special Pokémon at the places where ferries, buses, and trains stop. This is a really good place for playing Pokémon GO in a pretend way.
10

Disneyland in Anaheim, the United States

Coordinates: 33.812511, -117.918976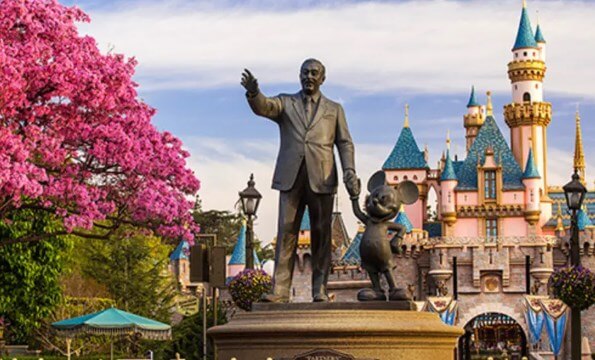 At first, you might not think of Disneyland as a good place to find Pokémon, but if you think about it, it actually makes sense.
Disneyland has a lot of famous cartoon characters. It's not surprising that there are also many Pokémon hiding in Disneyland if you play Pokémon GO.
Part 2: Best Pokemon Go Coordinates for Rare Pokemon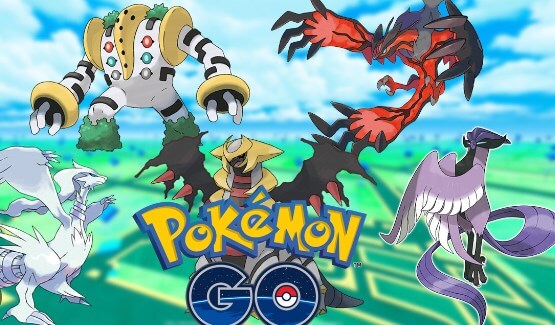 Pier 39, San Francisco, California, USA coordinates: 37.808600, -122.409800
New York, USA coordinates: 40.755205, -73.982997
Porto Alegre, Brazil coordinates: -30.031016, -51.234585
Chancay, Peru coordinates: -11.562800, -77.270000
Consolacao, Sao Paulo, Brazil coordinates: -23.551200, -46.658400
Part 3: Best Pokemon Go Coordinates for Raids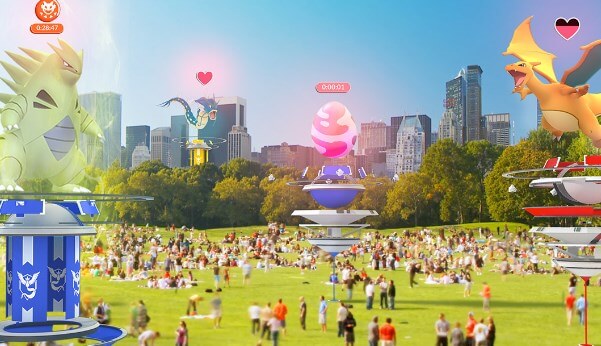 Indaial, Brazil coordinates: -26.89319, -49.22981
Zaragoza, Spain coordinates: 41.6616, -0.8946
Tokyo, Japan coordinates: 35.669590, 139.699690
Part 4: [Bonus Tips] You May Also be Interested in Other Tips about Spoofing Pokemon Go
Tips 1

How to Spoof Location in Pokemon Go with 1-click to Catch More Pokemon?

As we said before, not all Pokémon are found everywhere. If you want to pretend to be in a different location to spoof Pokemon Go, the easiest way to do it is by finding and using the location spoofing app.

LocaChange is the top app for spoofing Pokémon GO. This app is strong and easy to use. You can level up your trainer to find more cool spots where rare Pokémon appear and discover areas where different places of Pokémon hang out.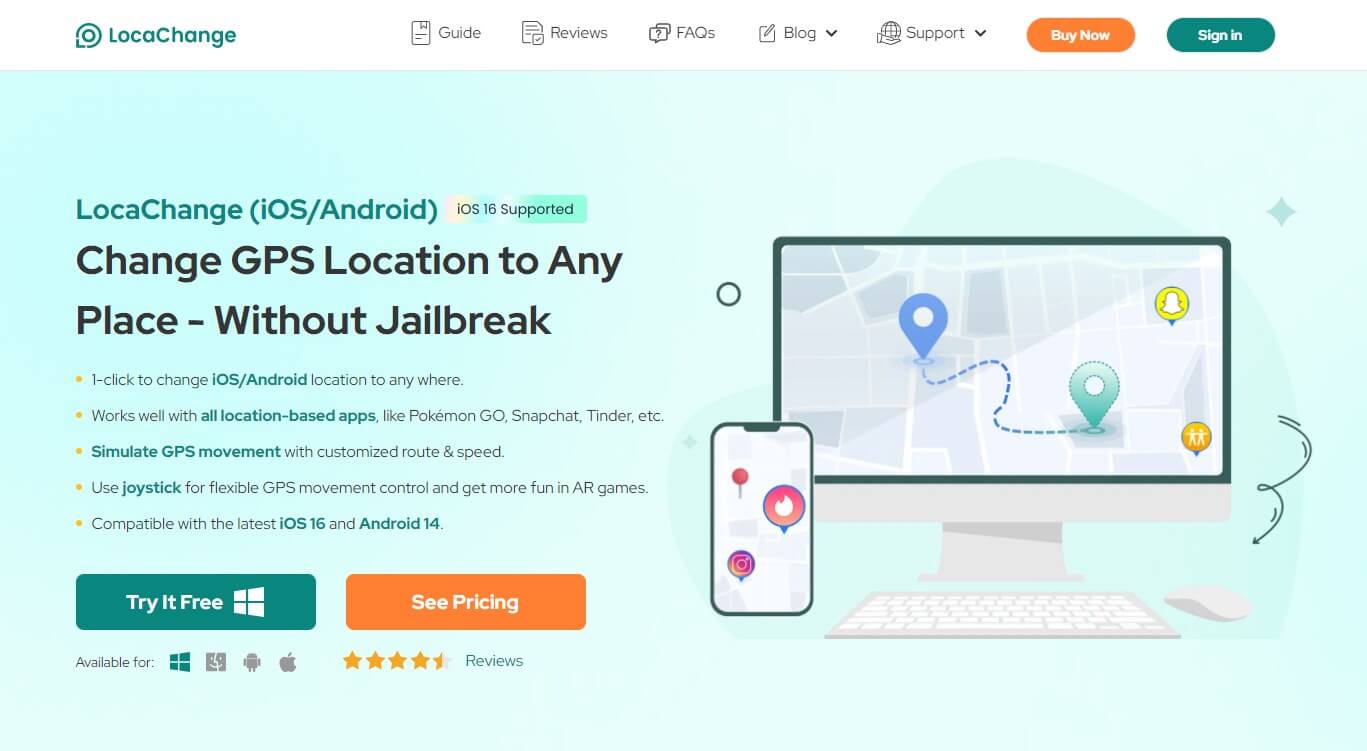 LocaChange can help with all your location needs. It works on both iOS and Android devices.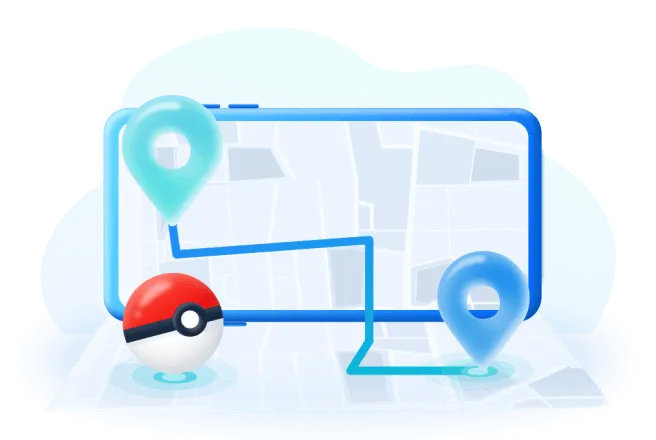 Simulate GPS movement for your Pokémon GO avatar along customized routes and speed.
Instantly teleport your GPS Location to any place in the world safely.
All location-based apps on your phone will consider you are in the new location.
Control your movement direction in 360-degrees with a Pokemon Go Joystick.
Here's how to use LocaChange specifically to easily spoof locations.
Step 1 Download and install LocaChange into your Computer.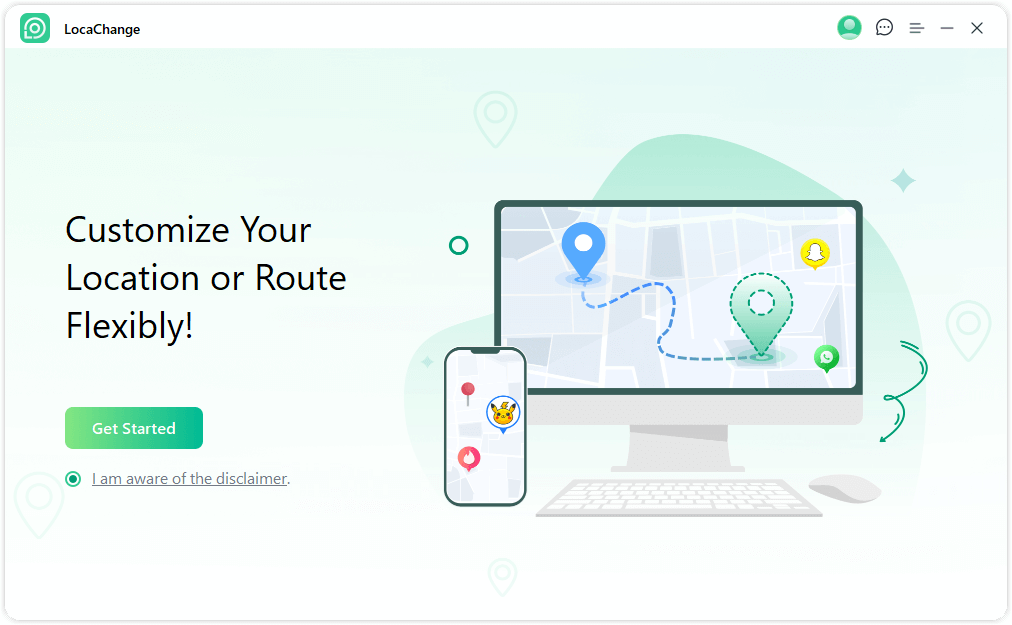 Step 2 After installing LocaChange, launch it. Then connect your phone to your computer with a USB cable or WIFI connection(we recommend USB cable beacuse It has a 100 percent success rate)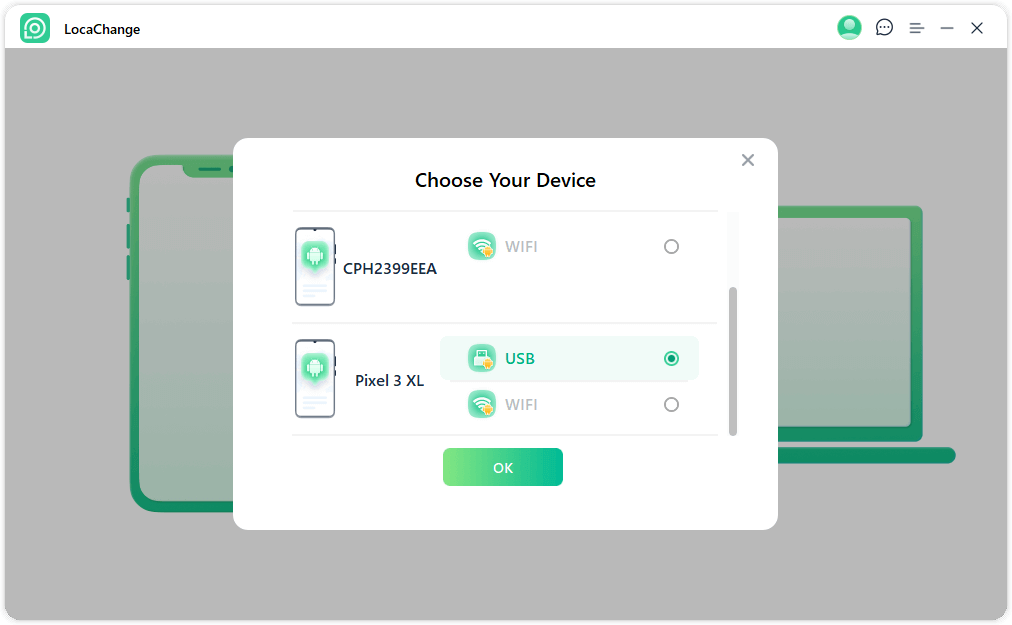 Step 3 Choose any of the teleport mode, two-spot mode, multi-spot mode, enter any location you want to jump or transfer, and click the Move button to change your GPS location.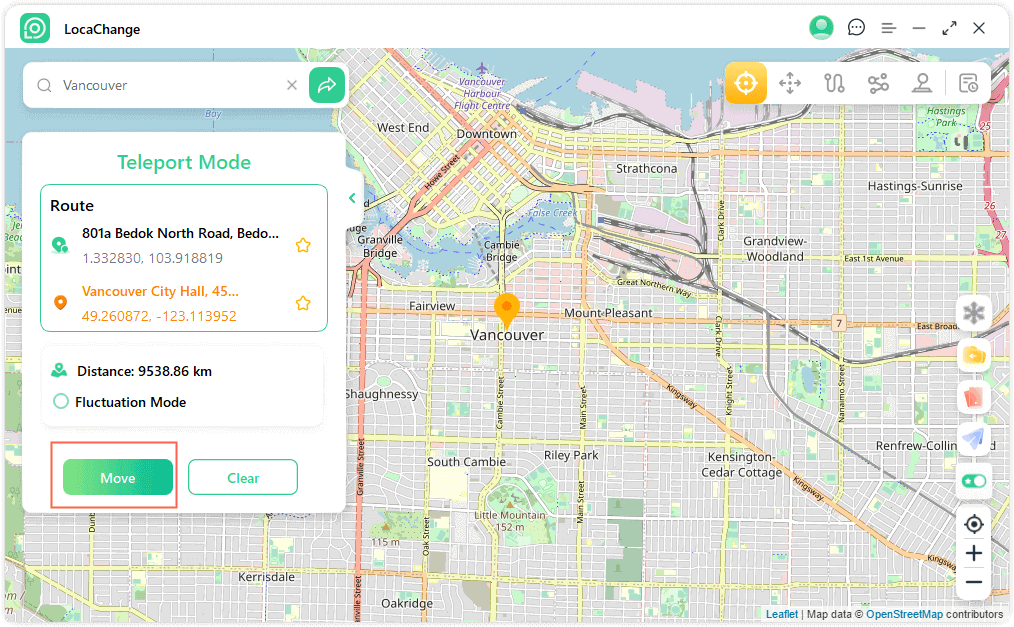 Now you can play Pokémon GO from anywhere you'd like.
Tips 2

Hot FAQS about Pokemon Go Spoofer
1

Can you still spoof in Pokémon GO 2023?

Yes, you can fake your location on Pokémon GO in 2023, and the best app for faking your location on Pokémon GO is LocaChange. However, you also need to be cautious because Niantic has a rule that they will take action against people who cheat three times.
2

Are there any other ways to have fun playing Pokémon Go without cheating?

Yes, definitely Pokémon Go provides a fun and engaging game that doesn't require cheating or faking your location. There are other ways to have fun playing the game.

Discover the Pokémon and Pokéstops in your neighborhood or nearby parks. You will be amazed by the different kinds of Pokémon and cool places you can discover, right nearby you.

Join in the fun of Community Day Events: Pokémon Go often has special events where certain Pokémon appear more often for a short while. These events are a good chance to meet and play with other people who like Pokémon in your area and find rare Pokémon together.

Join Raid Battles: In Raid Battles, you work together with other players to beat strong Pokémon. These events happen at gyms and give you the opportunity to capture rare and strong Pokémon. Look for local raid groups or use in-game features to find nearby raids and team up with other trainers.

You can go to special events like Pokémon Go Fest or Safari Zone. These events are organized by Niantic and they let players meet each other and find rare Pokémon. There are also challenges and prizes at these events. These events give you a special and interactive Pokémon Go experience.
3

Is it against the law to spoof Pokémon GO?

No, you are not allowed to fake or deceive others in Pokémon GO. And to stop people from cheating in the game, the company has made a rule that gives players three chances before they get in trouble.

Warning means being told that you did something wrong and being asked not to do it again.

Suspension means being temporarily stopped or prevented from doing something. Termination means being completely stopped or ended. Reportedly, some players have been disciplined for improper spoofing.
Conclusion
Even though we have given information about the 10 best places to spoof Pokemon Go and find rare Pokémon in the game, we also share some tips for spoofing locations in Pokemon Go.
You can easily create a route with the best cheating spots, gyms, and Poke stops in Pokémon GO without getting out of bed by using this special technology. Maybe you could become the next Pokemon Master.
Just download iMoveGo for free right now. It is a location spoofer for Pokemon Go. Enter the Pokemon Go coordinates and easily go wherever you want with just one click.
Change GPS Location on iOS/Android
168,282 people have downloaded it.
Fake iOS/Android GPS location to anywhere in the world instantly.
100% Work with location-based apps such as AR games, social platforms, etc.
Joystick to simulate GPS movement freely when playing games.