Say Goodbye to Pokémon Go Woes: Adventure Sync Not Working? Fixed!
Category: Change Location
12 min read
Since its release in 2016, Pokémon Go has taken the world by storm, captivating players everywhere. With its cutting-edge features, like the newly introduced Adventure Sync, it has skyrocketed in popularity. Adventure Sync allows players to continue tracking their steps even when the app is closed.
This exciting addition serves as a fantastic motivator, encouraging users to walk and reap rewards within Pokémon Go. However, numerous users have encountered a frustrating obstacle where Adventure Sync suddenly stops working, failing to track their fitness progress.
If you find yourself facing a Pokémon Go Adventure Sync not working issue, fear not! In this article, we will explore the most common causes behind this problem and provide you with effective solutions to get your Adventure Sync up and running again.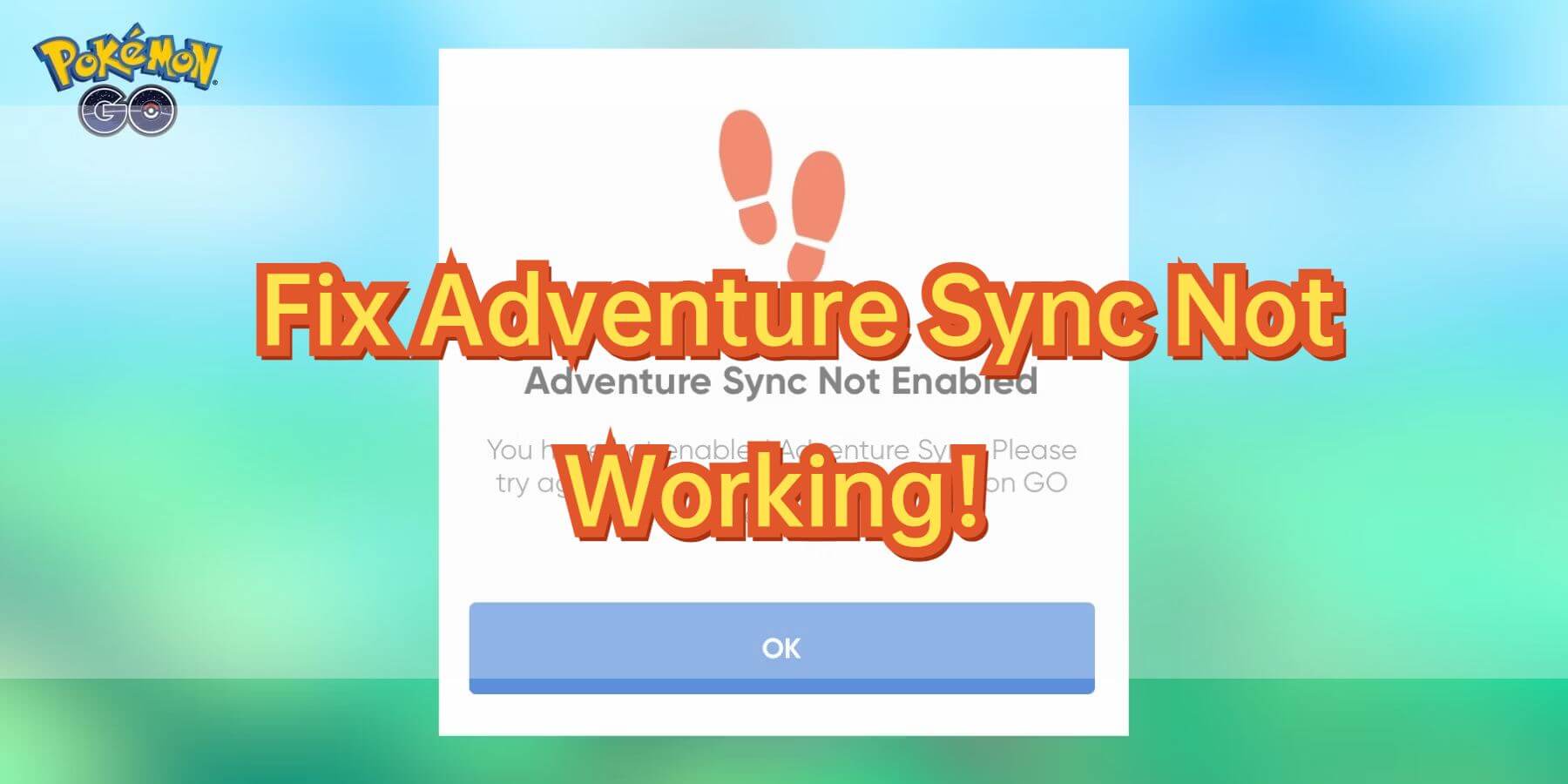 Part 1: Explore Pokémon Go Adventure Sync Functions and Operations
Adventure Sync, introduced in 2018, is an optional mode within Pokémon Go that revolutionized gameplay. By utilizing the device's GPS and integrating with fitness apps like Google Fit (Android) or Apple Health (iOS), Adventure Sync allows users to earn in-game rewards based on their walking activity, even without actively opening the app.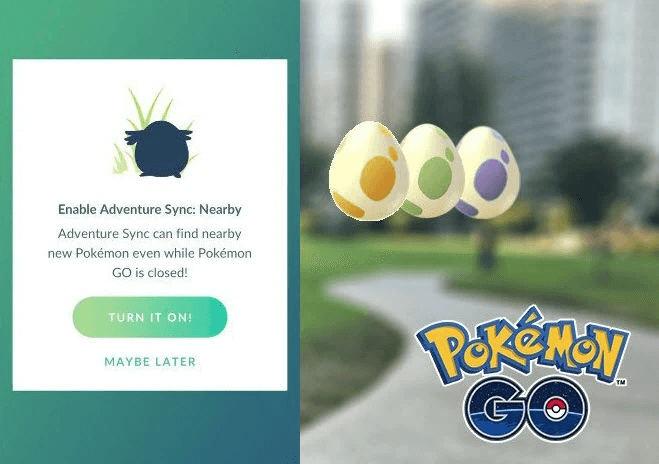 This remarkable feature enables players to seamlessly continue their Pokémon Go experience while the app remains closed. Steps taken are still tracked, and users can achieve weekly milestones, hatch eggs, and collect Buddy Candy. In 2020, Niantic introduced a significant update to Adventure Sync, enhancing the tracking of indoor activities and adding social features to further enrich the Pokémon Go experience.
Part 2: Reason Why Adventure Sync Doesn't Work in Pokémon Go
Before diving into the troubleshooting steps, let's examine the common factors that can lead to Adventure Sync not working in Pokémon Go.
1

Sync Intervals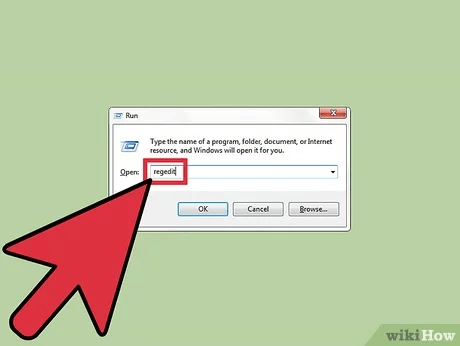 Occasionally, there can be time intervals causing a delay between Pokémon Go and other fitness apps. This delay may result in a lack of data being reflected in the weekly results.
2

Speed Cap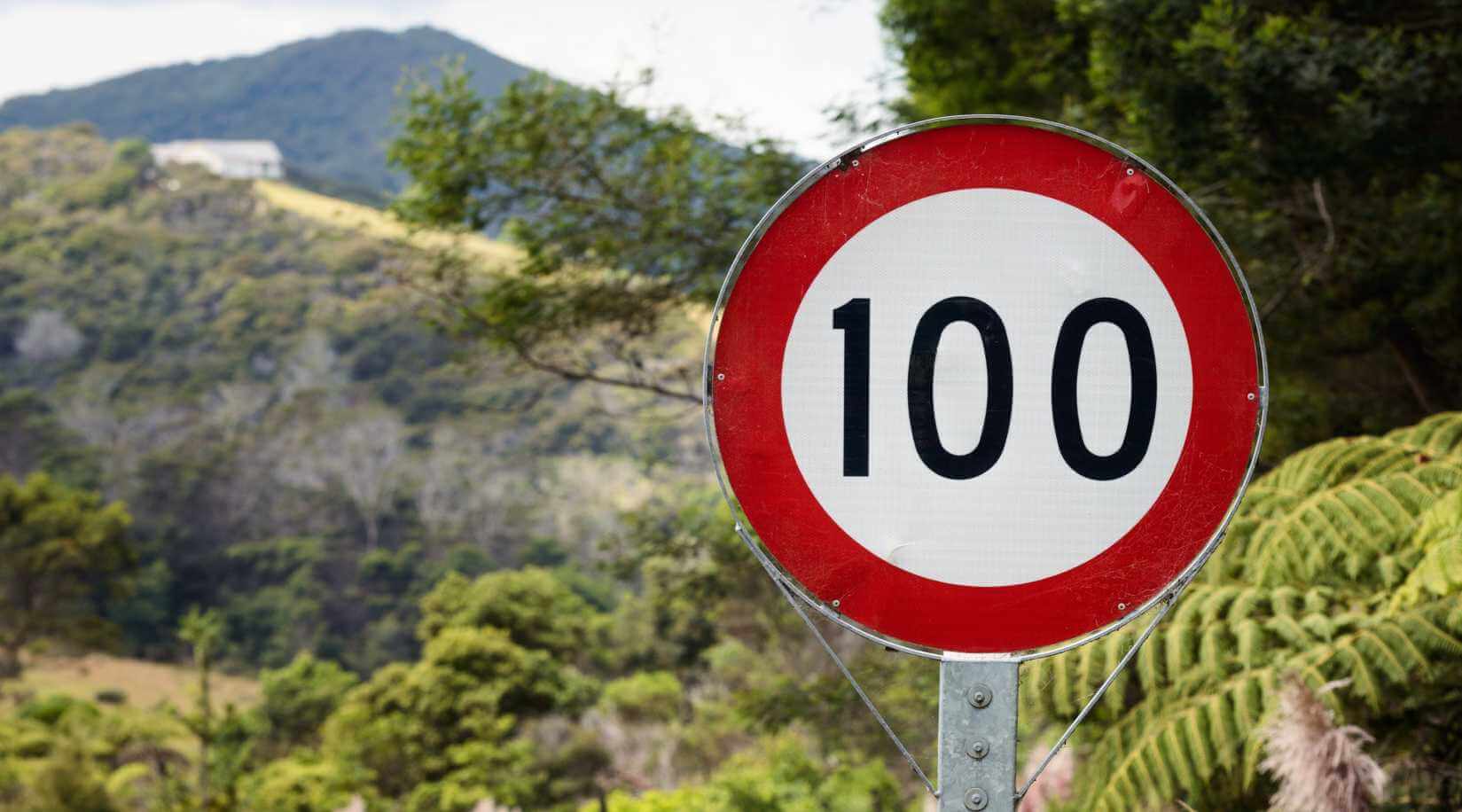 Pokémon Go has a speed cap in place. If you surpass a speed of 10.5 kilometers per hour, the app won't record your fitness data. It assumes you're using a vehicle like a car or a bike instead of engaging in physical activity, resulting in no exercise data being logged.
3

Incomplete App Closure

Another possible reason is that the Pokémon Go app hasn't been fully closed. It may still be running in the background or foreground, preventing the recording of data. To ensure Adventure Sync functions properly, the app needs to be completely closed.

By understanding these potential causes, you'll be better equipped to troubleshoot and resolve any Adventure Sync issues in Pokémon Go.
Part 3: Fix the Pokémon Go Adventure Sync Not Working
1

Ensure Complete Closure of the Game

One of the causes of the issue is the incomplete closure of your Pokémon Go app. For Adventure Sync to work and accurately record fitness information, the game must be fully closed.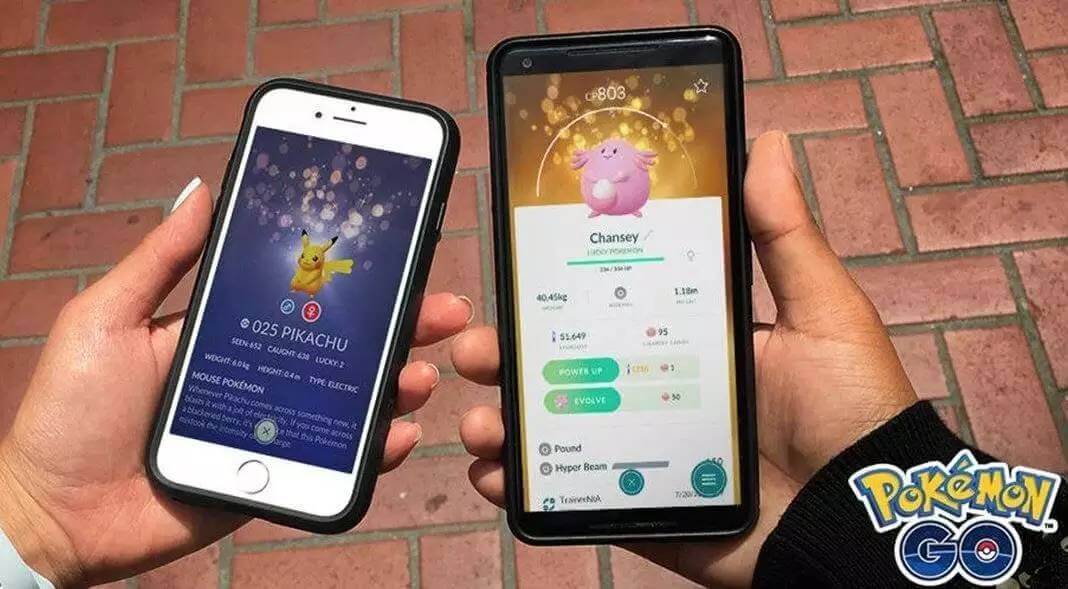 To resolve this, ensure that you completely close the game both in the foreground and background. Remember, the most important aspect to remember about Adventure Sync is that fitness data will only be credited when the Pokémon Go app is entirely closed.
2

Verify that Adventure Sync is Enabled

To ensure that the Pokémon Go app records your fitness statistics, it is essential to have Adventure Sync enabled. Follow these instructions to enable Adventure Sync:
Step 1: Open the Pokémon Go app on your phone and locate the Pokeball icon.
Step 2: Tap on the Pokeball icon to access the menu.
Step 3: Within the menu, navigate to the Settings section and search for the Adventure Sync option.
Step 4:Click on Adventure Sync to initiate the mode.
Step 5:A pop-up dialogue will appear, offering the option to Turn It On for enabling the Adventure Sync mode.
After selecting Turn It On, you should receive a notification confirming the successful activation of the mode.
3

Log Out and Log In Again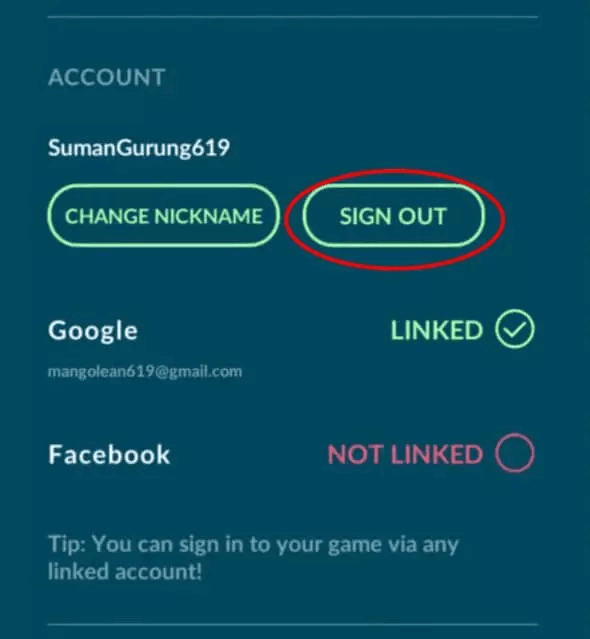 At times, the conventional troubleshooting method can prove effective. Simply sign out of both Pokémon Go and any health apps you have integrated with it, such as Google Fit or Apple Health. Afterward, sign back into both applications and check if the Adventure Sync issue has been resolved.
4

Grant Appropriate Permissions to Adventure Sync

Another crucial aspect to consider is ensuring that both your fitness app and Pokémon Go have the necessary permissions granted. To address this, follow these steps:
Step 1: Open Apple Health and navigate to the Sources section. Confirm that Adventure Sync is enabled.
Step 2: Furthermore, in your device's Settings, go to Privacy > Location Services > Pokémon Go. Set the Location Permissions to Always to ensure proper functionality.
5

Keep Pokémon Go Up to Date with the Latest Version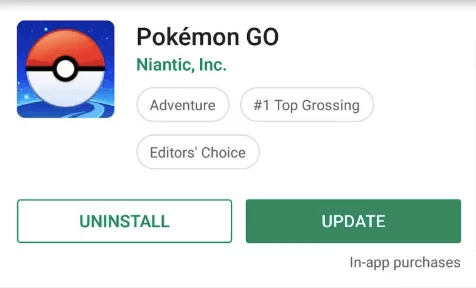 Using an outdated version of Pokémon Go could be the reason behind the Adventure Sync issue. To resolve this, follow the instructions below to update Pokémon Go to the latest version:
Step 1: Open the App Store and tap on "Today" at the bottom of the screen.
Step 2: At the top of the screen, tap on your Profile icon.
Step 3: Scroll down to find Pokémon Go and click on "Update" to install the available update.
Part 4: Discover the Perfect Alternative to Pokémon Go Adventure Sync
As a big Pokémon Go fan, it was very frustrating to hear that Adventure Sync wasn't working, but that's ok, I've found the best replacement for it, LocaChange .
The joystick gives you full control over your movement path, speed, and position, similar to playing games on a Nintendo Switch.
Integrates seamlessly with a variety of location-based apps such as Tinder, Snapchat, Find My Friends, AR games, and popular social media platforms.
Hatch elf eggs at home without going out.
Easily modify GPS location on Pokemon GO with just one click, no jailbreak is required on iOS or Android devices.
Here's how to use LocaChange specifically to easily change locations in Pokémon GO.
Step 1:Download and install LocaChange into your Computer.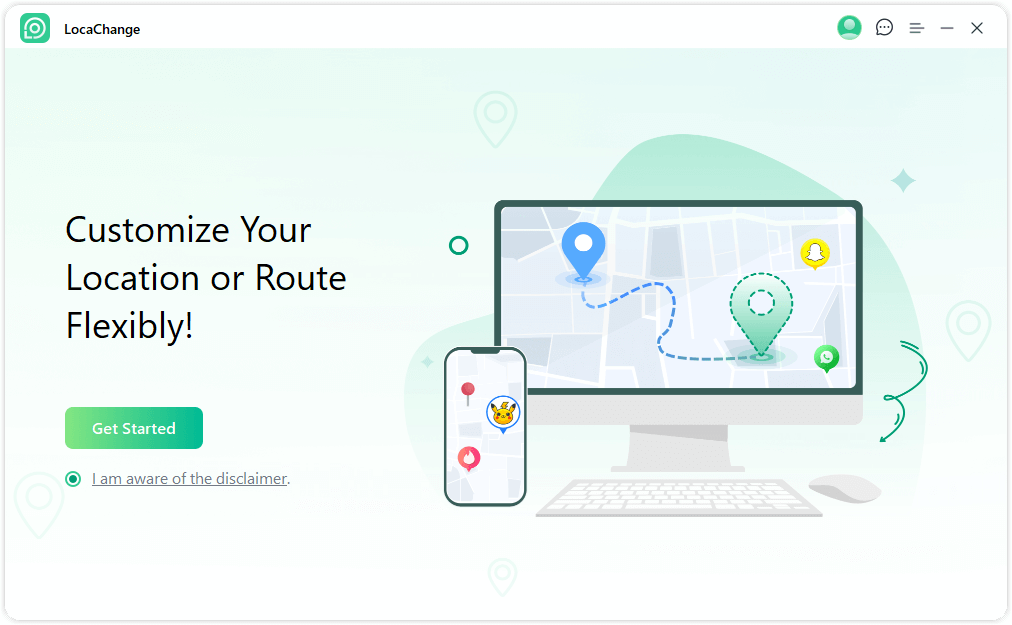 Step 2:  After installing LocaChange, launch it. Then connect your phone to your computer with a USB cable or WIFI connection(we recommend USB cable beacuse It has a 100 percent success rate)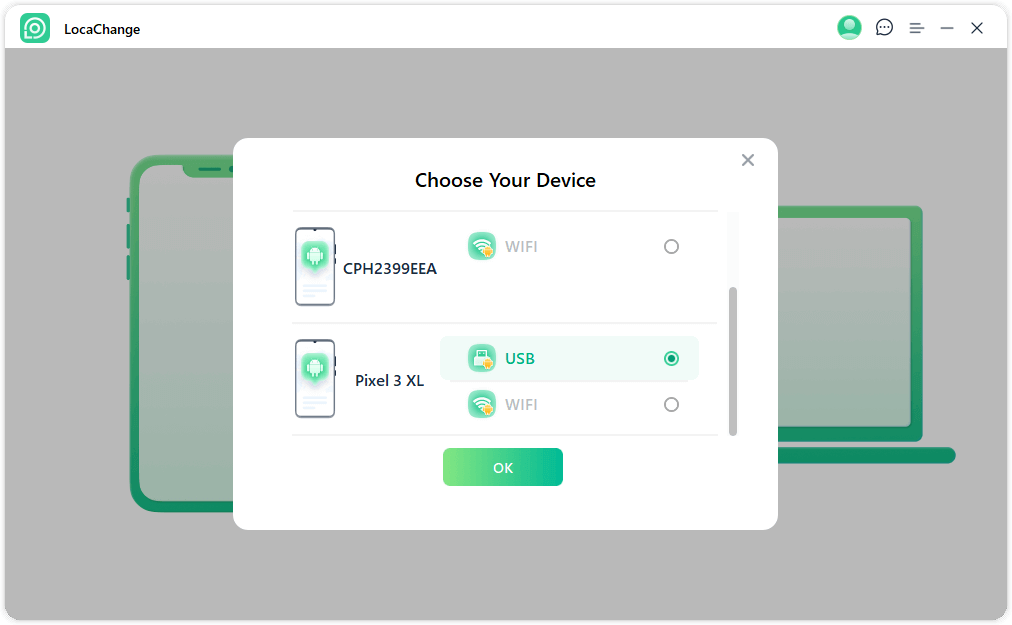 Step 3: Choose any of the teleport mode, two-spot mode, multi-spot mode, enter any location you want to jump or transfer, and click the Move button to change your GPS location.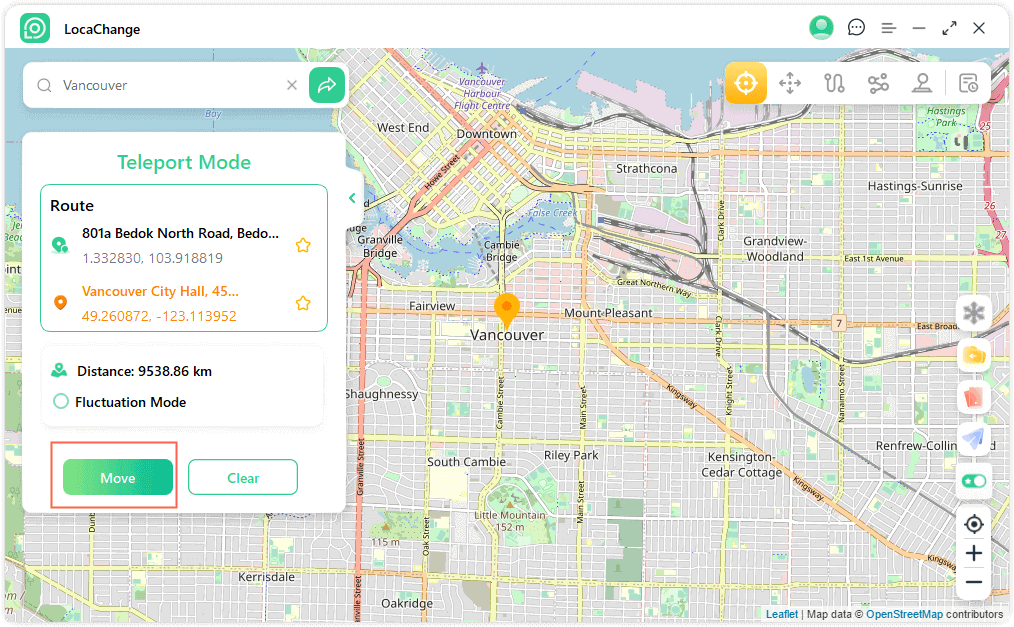 Now, you will find out the the location has been updated on Pokémon GO.
Conclusion
Pokemon Adventure Sync not working is causing a lot of trouble for people, this article provides basic tips to get Adventure Sync back up and running.
Each of the above steps offers a potential solution to your needs. If none of these steps resolve the issue, we recommend using LocaChange. This powerful tool allows you to complete your weekly goals and the distance needed to hatch a Pokémon Go egg without moving your body.
Change GPS Location on iOS/Android
168,282 people have downloaded it.
Fake iOS/Android GPS location to anywhere in the world instantly.
100% Work with location-based apps such as AR games, social platforms, etc.
Joystick to simulate GPS movement freely when playing games.