Discover the Secret to Perfect Pokémon Go Auto Walk!
Category: Change Location
16 min read
Fed up with collecting the same Pokémon nearby? Seeking a method to reach better gyms and battle stronger Pokémon?
We all love playing this game, but not everyone wants to leave their home comfort. Many Pokémon trainers, even the masters, may wonder, "Can you play Pokémon Go without moving?".
While it's true that becoming a Pokémon Go master requires some outdoor exploration, it doesn't mean you can't embrace some laziness. In other words, you can still play the game while using Pokémon Go auto walk.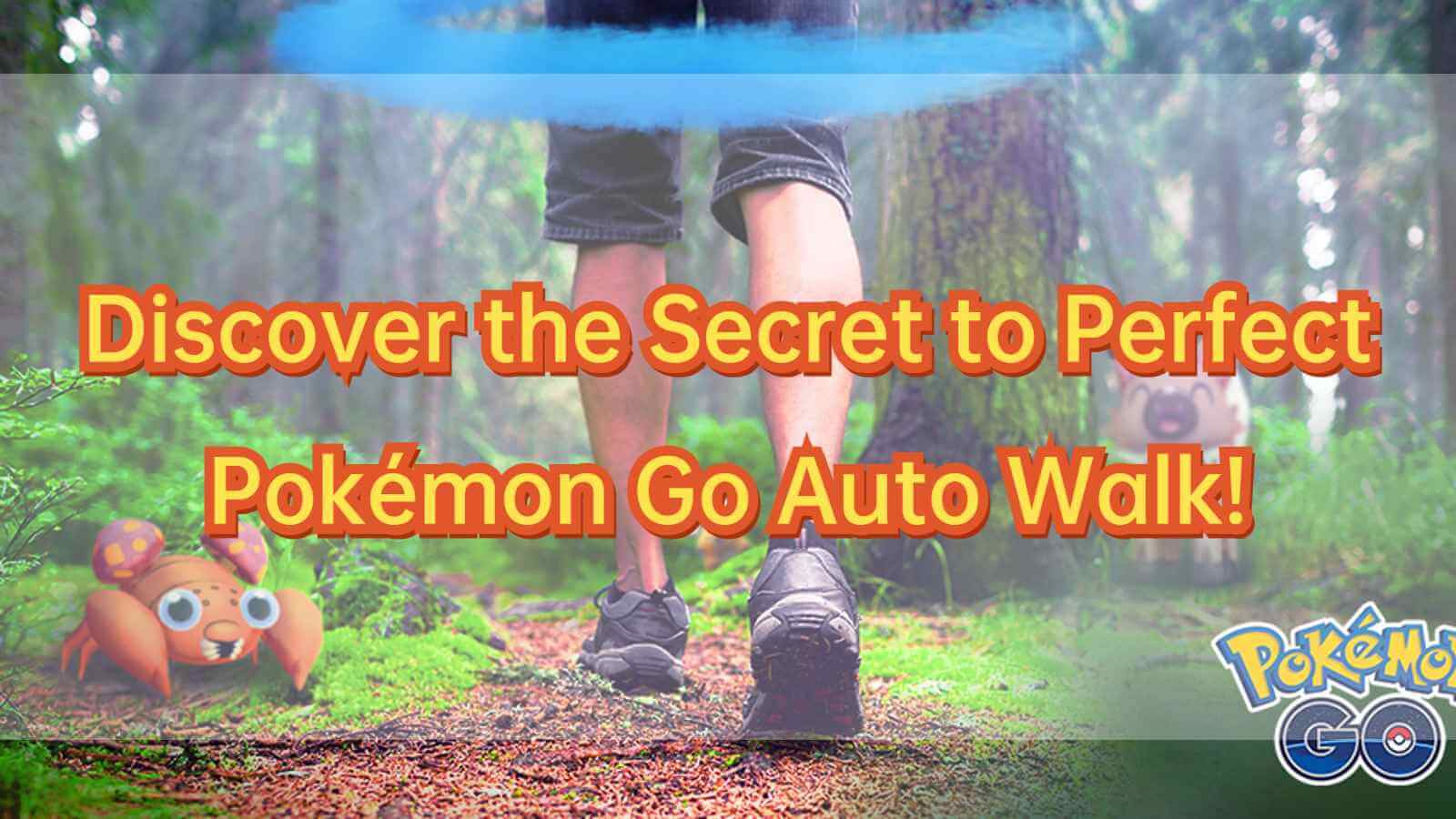 Conventional Ways to Auto-Walk in Pokémon Go
As we all know, with the rise in popularity of location-based AR games, various location spoofing software has emerged in the market.
Many of these software functionalities require external operations to run properly. Today, I will introduce you to two widely used methods for modifying positioning.
1

Spoof Location with Rooting

Do you wish to spoof your location in Pokémon GO on your rooted Android device?

Or perhaps you have an unrooted Android device and want to gain root access to enable location spoofing with a joystick? Follow this comprehensive tutorial for step-by-step instructions.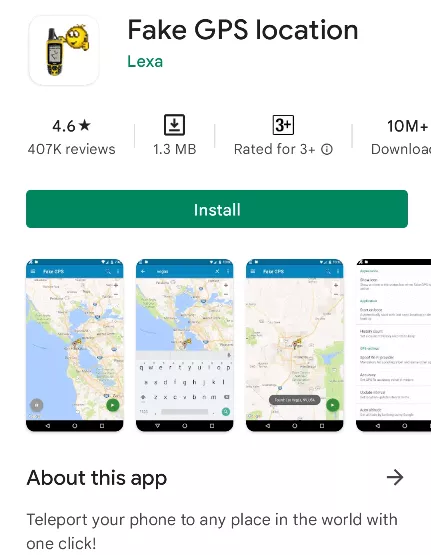 Steps to Fake Your Location with Rooting:
Step 1: Gain rootless access on your Android device.
Step 2: Download and Install One Click Root on your PC.
Step 3: Connect your Android device to your computer using a standard USB cable.
Step 4: Open Developer Options and enable USB debugging.
Step 5: Run One Click Root.
Step 6: Simulate the location with Smali Patcher and install the Fake GPS Location app.
2

Spoof Location with Jailbreaking

Most GPS location spoofing apps require a jailbroken iOS device. Keep in mind that jailbreaking your iPhone may void its warranty and could lead to potential issues.

If you are comfortable with the risks associated with jailbreaking, follow these steps to jailbreak your iPhone and use an iOS location changer app like the Relocate Cydia tweak or Location Faker on Cydia to fake your GPS location.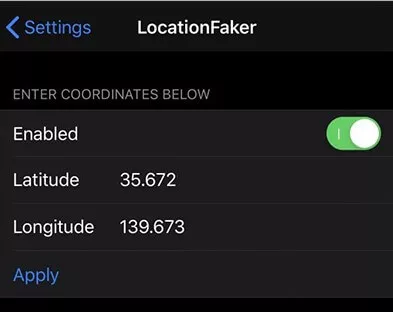 Steps to Fake Your Location with Jailbreaking:
Step 1: Download the appropriate jailbreak tool compatible with your iOS device on your computer.
Step 2: Jailbreak your iPhone by following the instructions provided with the software.
Step 3: After jailbreaking, open Cydia on your iPhone and search for the Location Faker app.
Step 4: Run the Location Faker app on your iPhone and start changing the GPS location as desired.
"For iPhones running iOS 16, you can download the jailbreak tool called checkra1n jailbreak from the official website of the checkra.in team. Currently, this tool is available for macOS and Linux."
Important Considerations Regarding Pokémon GO Auto Walk
When teleporting or increasing your auto-walking speeds in Pokémon GO, exercise caution. Niantic is actively working to counter any Pokémon GO hacks, and they may take disciplinary actions ranging from a temporary soft ban to a complete account shut down.
Thankfully, LocaChange has undergone rigorous testing and has proven to be the safest way to explore Pokémon GO without physically moving. We strongly advise adhering to walking speeds only and following the specified cool-down periods for soft bans if you choose to teleport.
Additionally, LocaChange includes an in-built cooling time reminder, safeguarding you from being banned while auto-walking in Pokémon Go.
| Total Distance | Waiting Period | Total Distance | Waiting Period |
| --- | --- | --- | --- |
| 1 km | 1 minute | 125 km | 33 minutes |
| 2 km | 1 minute | 150 km | 36 minutes |
| 4 km | 2 minutes | 180 km | 39 minutes |
| 10 km | 8 minutes | 200 km | 42 minutes |
| 15 km | 11 minutes | 300 km | 50 minutes |
| 20 km | 13 minutes | 400 km | 56 minutes |
| 25 km | 15minutes | 500 km | 64 minutes |
| 30 km | 18 minutes | 600 km | 72 minutes |
| 40 km | 22 minutes | 700 km | 80 minutes |
| 45 km | 23 minutes | 800 km | 86 minutes |
| 60 km | 25 minutes | 1000 km | 100 minutes |
| 80 km | 27 minutes | 1250 km | 118 minutes |
| 100 km | 30 minutes | 1266+ km | 120+ minutes |
Hot Questions About Pokemon Go Walking
Here are some questions and answers about Pokémon GO auto walk that may be helpful:
1

Is using Auto Walk in Pokémon Go against the game's terms of service?

No, utilizing built-in auto-walk features like Autowalk within Pokémon Go is allowed within the game's terms of service. However, the use of third-party applications or tools that offer unfair advantages may violate the rules.
2

Can Auto Walk be used to catch rare Pokémon?

Auto walk features can increase the likelihood of encountering rare Pokémon as trainers can cover more ground in the game. However, catching rare Pokémon still depends on factors such as location, time, and randomness.
3

Is Auto Walk compatible with both iOS and Android devices?

Yes, auto-walk features are generally compatible with both iOS and Android devices. However, it is recommended to verify the specific requirements and compatibility of the tool or application you intend to use.
4

How do I activate Auto Walk in Pokémon Go?

To activate auto walk in Pokémon Go, you need a Pokémon Go auto walker application. Once you have the app, you can activate auto walk in the game using these applications.
Bonus: Which App is The Best for Auto-catching Pokémon?
While many location faker applications come with risks and negative impacts on your mobile device, we have discovered a legitimate Pokemon spoofer application.
LocaChange is a Pokemon GO auto walker app that has minimal impact on your device, providing a safe way to enable auto walking in Pokemon Go without any risks.
Experience complete location control, similar to playing on a Switch, thanks to the joystick feature.
Easily search for real-time Pokemon-related information with instant access to the desired location in just one click.
This app is fully compatible with Android 14 and iOS 16.
Stay compliant with cooling rules and ensure ban-free gameplay with the help of the Cool Timer feature.
Here's how to use LocaChange specifically to easily spoof locations.
Step 1:Download and install LocaChange into your Computer.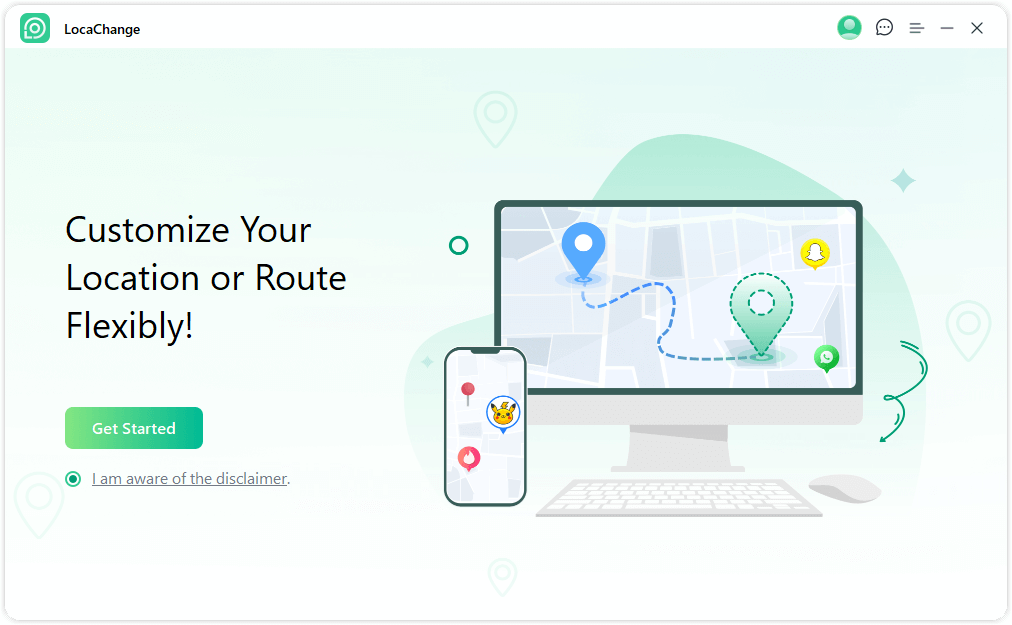 Step 2:  After installing LocaChange, launch it. Then connect your phone to your computer with a USB cable or WIFI connection(we recommend USB cable beacuse It has a 100 percent success rate)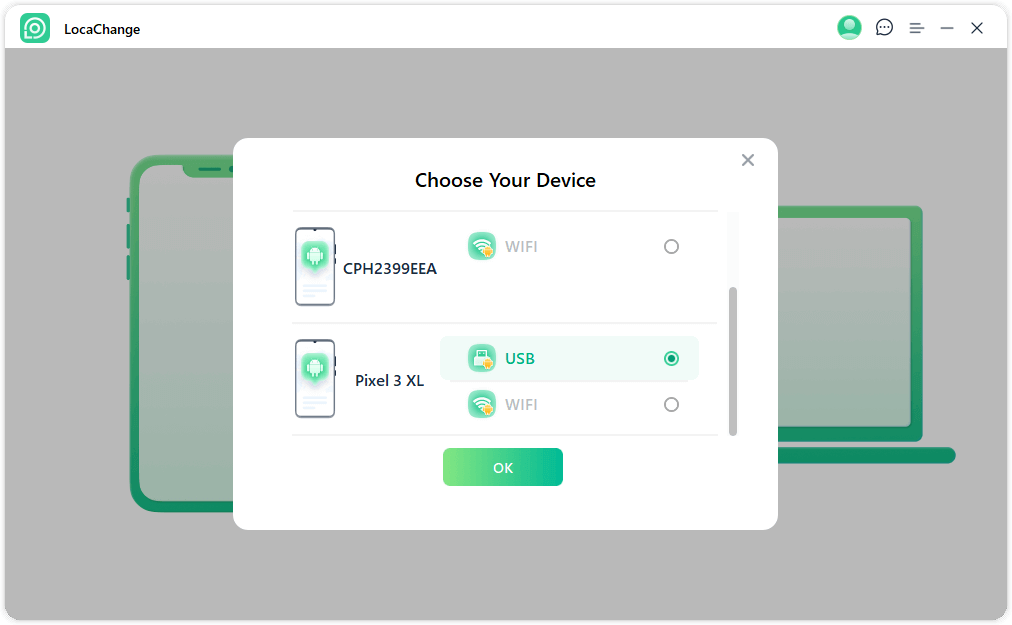 Step 3: Choose any of the teleport mode, two-spot mode, multi-spot mode, enter any location you want to jump or transfer, and click the Move button to change your GPS location.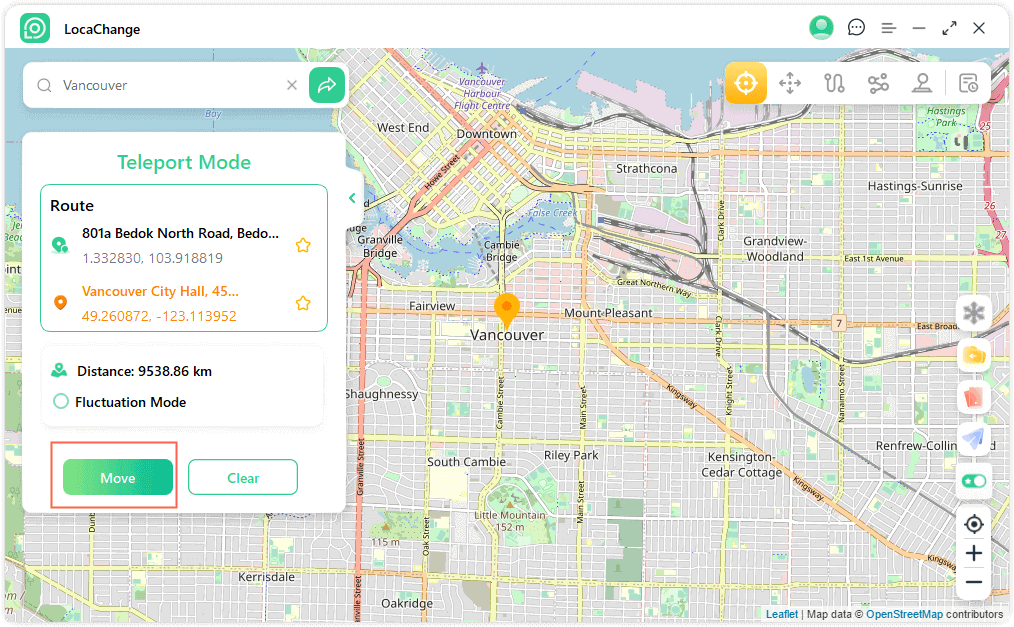 Through the above steps, you can easily change your location, and fake GPS location is no longer your worry.
In addition, LocaChange also supports the following functions: support for planning routes, collecting information saved in the cloud, etc.
Conclusion
If you desire to establish a Pokémon GO auto walk without encountering risks during gameplay, we believe this guide will be valuable to you. Pokémon GO is already an enjoyable game, and with a few minor adjustments, it can become even more entertaining.
By utilizing the location spoofing app LocaChange, you can capture more Pokémon from various locations worldwide, elevating your status as a skilled trainer. The apps recommended in this guide will assist you in discovering new gyms, collecting unique Pokémon, and participating in regional events.
Change GPS Location on iOS/Android
168,282 people have downloaded it.
Fake iOS/Android GPS location to anywhere in the world instantly.
100% Work with location-based apps such as AR games, social platforms, etc.
Joystick to simulate GPS movement freely when playing games.