[Recommend] Top 3 Monster Hunter Now GPS Joystick for Andriod/iOS
Category: Change Location
16 min read
The game Monster Hunter Now has beautiful graphics, well-designed monsters, and attractive gameplay, but the only problem for players is that they need to keep moving and walk long distances to fight monsters, which may not be convenient for many people. However, the introduction of a GPS joystick makes the game more interesting.
In this article, we will go into depth on how to use the Monster Hunter Now joystick to reveal more about this fascinating Monster Hunter Now AR game.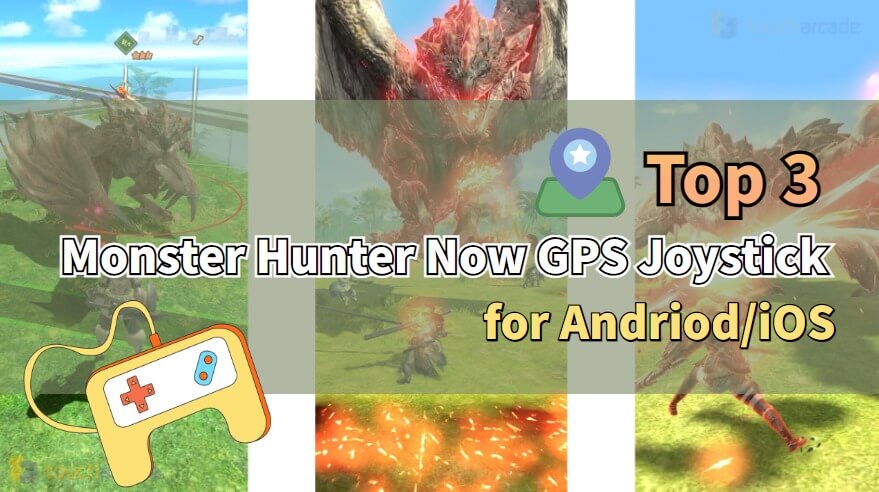 Part 1: How Does Monster Hunter Now Work?
The GPS joystick in Monster Hunter Now plays a key role in making the gaming experience more exciting. These key roles include:
Imitate walking: The GPS joystick simulates walking, allowing you to play happily in a comfortable environment. Even if you're not actually out and about, the game thinks you're walking in the real world, and the actual location movement is handled by the GPS joystick app.

This makes the game easier to adapt to players who are unable to go out or travel long distances.

Directional Control: The GPS joystick provides precise directional control, allowing you to move freely around the map. No matter where you want to go, it can happen.

360-degree directional control is achieved through keyboard keys, so you can easily move to the desired location, track monsters or explore the world.

Speed Control: This app also provides speed control option that allows you to choose the speed of walking or running. This helps maintain the authenticity of the game because the game application will not detect any signs of location spoofing.

You can adjust your own speed as needed and blend into the game world without worrying about being discovered.
Part 2: Why You Should Use a GPS Joystick for Monster Hunter Now?
Using a GPS joystick is undoubtedly advantageous for players, it enhances the gaming experience and brings multiple benefits:
Enjoy different regions: In the GPS joystick app you are free to choose any country, city or location and even enter specific GPS coordinates.

This feature expands the scope and fun of the game by allowing you to switch to different regions at any time and explore the game's variety without actually traveling to those locations.

No waiting: In Monster Hunter Now, various game elements involve respawns and reset times, requiring you to wait before encountering large monsters or other important elements again.

But with a GPS joystick, you can move freely to other locations, avoiding long wait times and allowing you to interact with key elements of the game more frequently.

Progress faster: Use the GPS joystick to speed up your progress in the game. By switching locations and finding more collectibles and monsters, you can accumulate in-game resources faster, upgrade weapons and skills, and defeat monsters faster and level up in the game.

This means that you can improve your in-game strength more effectively and experience more game content.
Part 3: The Best 3 Monster Hunter Now Joystick
1

LocaChange MHN Spoofer

LocaChange is a powerful location spoofing tool that gives you the best joystick support in Monster Hunter Now, whether you are using an iOS (iOS 17 compatible) or Android device.

LocaChange [iOS 17 Support] Compatible with Android and iOS systems, players can easily change GPS location in Monster Hunter Now without any restrictions.

This tool features a specially designed joystick mode that enables players to automatically move around the map and change direction in real time, making the gaming experience more free and exciting. No matter where you are, LocaChange will be your right assistant in exploring the world in the game.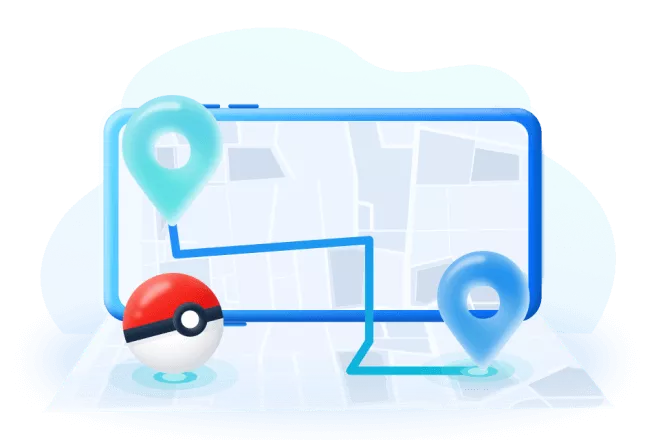 Location Faker - LocaChange's Features
Simulate GPS activity, following specific routes and speeds.
Perfectly suitable for AR games, including Monster Hunter Now, Pokémon Go, etc.
The joystick allows you to simulate positional movement in the game as if you were using a Nintendo Switch.
It has PokeStops map and cooldown timer functions to effectively prevent accounts from softban in Pokemon Go.
Here's how to use LocaChange specifically to easily spoof locations.
Step 1:Download and install LocaChange into your Computer.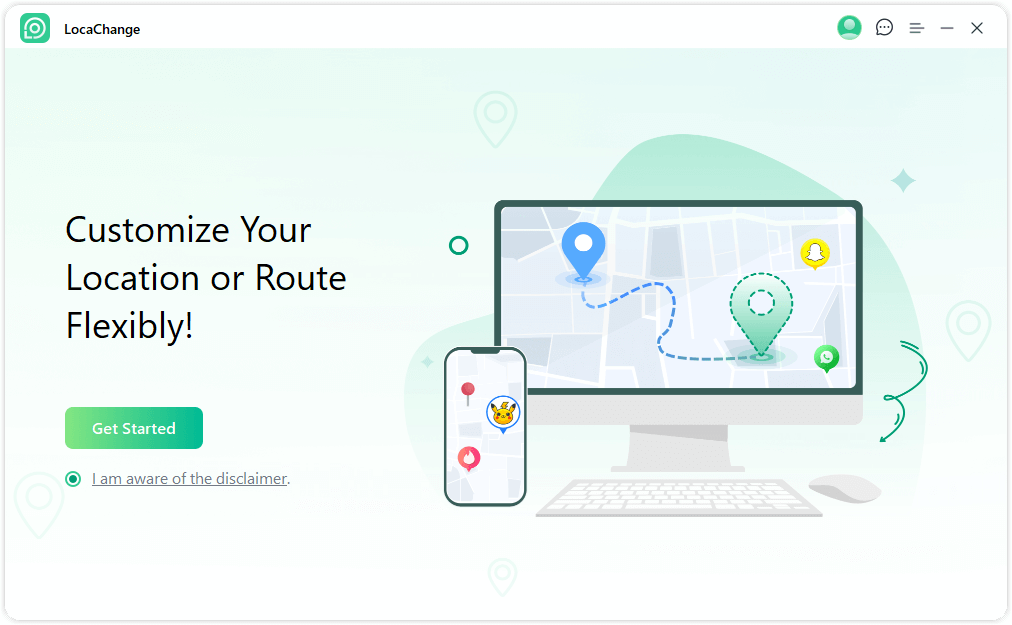 Step 2: After installing LocaChange, launch it. Then connect your phone to your computer with a USB cable or WIFI connection(we recommend USB cable beacuse It has a 100 percent success rate)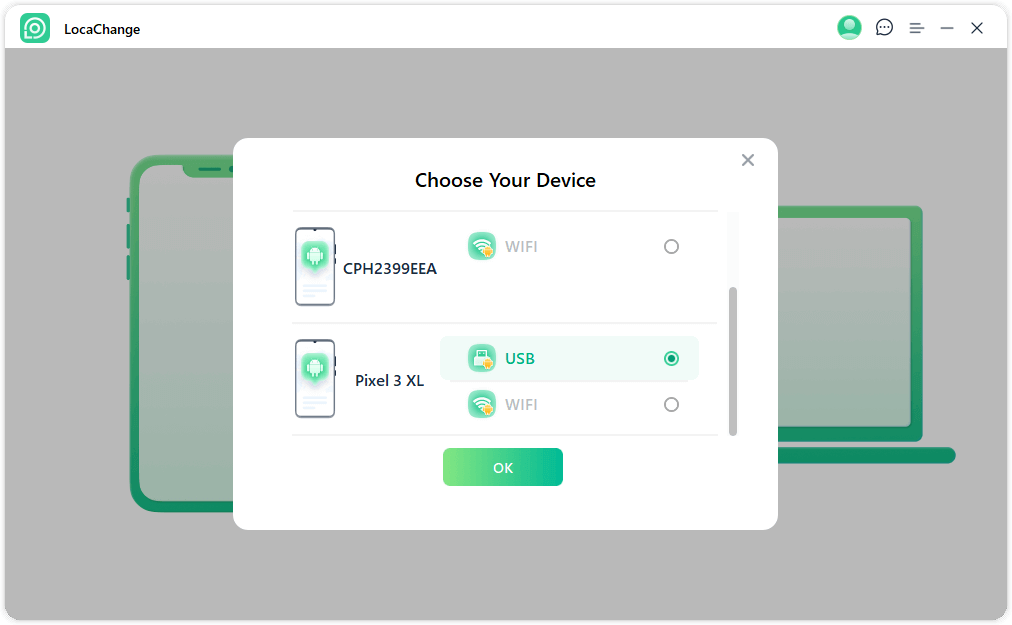 Step 3: Choose any of the teleport mode, two-spot mode, multi-spot mode, enter any location you want to jump or transfer, and click the Move button to change your GPS location.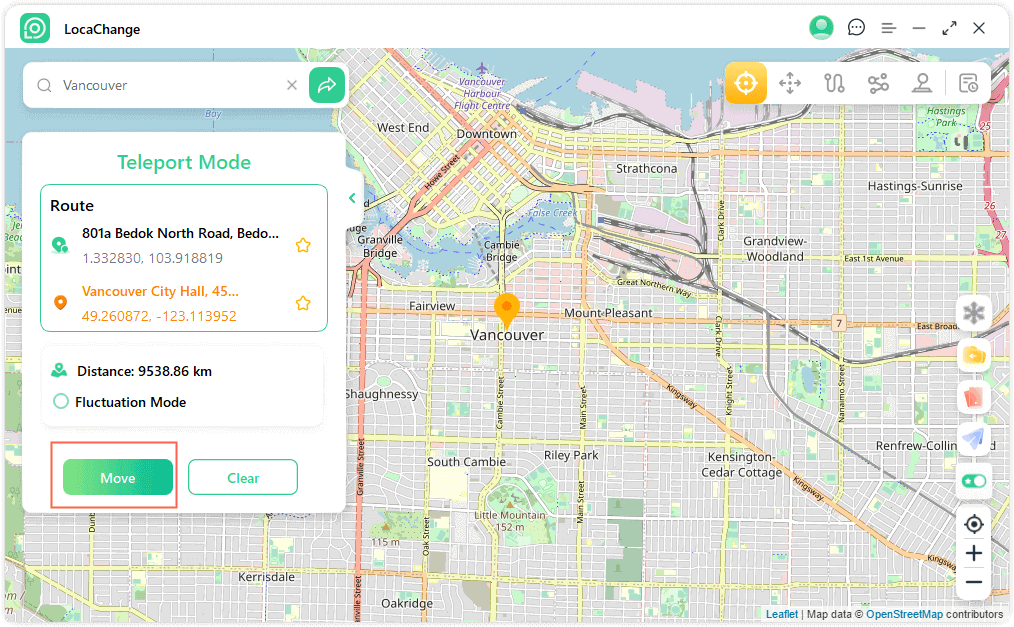 Through the above steps, you can easily change your location, and fake GPS location is no longer your worry.
2

Fake GPS GO Location Spoofer

Fake GPS GO Location Spoofer Free is a handy tool for Android users that allows them to spoof their actual location. It offers users the possibility of location simulation, although some premium features require a subscription and its basic location-changing functionality may be more expensive. Here's a simple tutorial on how to use this app:
Step 1:

Download the app

In this step, you will download and install Fake GPS GO Location Spoofer Free from Google Play Store.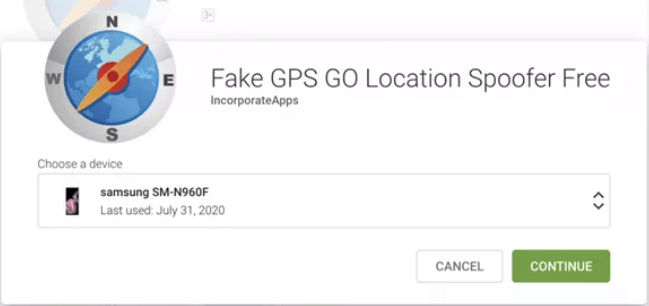 1. Open the Google Play Store.
2. Search for "Fake GPS GO Location Spoofer Free" in the search bar.
3. Click the Install button and wait for the app download and installation to complete.
Step 2:

Enable mock location

In this step, you will enable the simulated location feature of your Android device.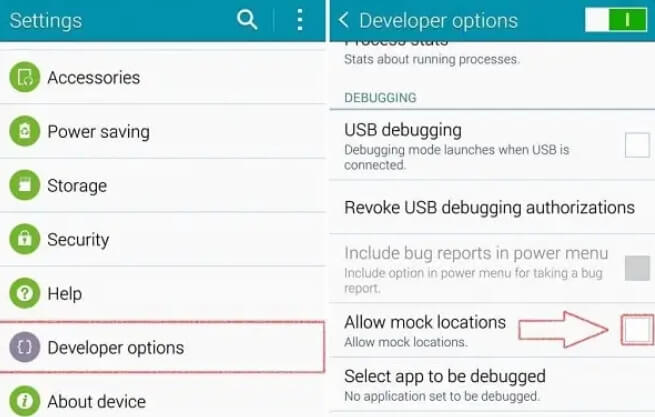 1. Open your device's Settings.
2. Scroll and find "About phone" or a similar option.
3. Look for "Build Number" and click on it seven times in a row until the "You are now a developer" message appears.
4. Return to Settings and you should now see Developer Options.
5. Go into "Developer Options", find and enable the "Allow mock locations" option.
Step 3:

Use Fake GPS GO Location Spoofer Free

Now that you have enabled the mock location feature, next, you will use Fake GPS GO Location Spoofer Free to change your location.

1. Open Fake GPS GO Location Spoofer Free app.

2. Enter the destination you want to spoof into the search bar.

3. Confirm your choice.

By following these simple steps, you can spoof your Android device's location and simulate a different location if needed. Please note that some features may require paid subscriptions and care is required when using these tools to ensure that you do not violate any statutes or regulations.
3

PGSharp

PGSharp is a Monster Hunter Now location spoofing tool for Android users, no Root required. If you want to change position and enable Monster Hunter Now's virtual sticks, PGSharp offers a convenient way without real movement.
You can get the Monster Hunter Now joystick for free, or opt for a $5-per-month membership subscription to enjoy even more features.
Step 1:

Download and install PGSharp

1. Download the PGSharp app from the PGSharp official website.

2. Install the app and follow the prompts to complete setup.
Step 2:

Start PGSharp

1. Open the PGSharp app.

2. Log in or create an account.
Step 3:

Activate the Monster Hunter Now joystick

1. Start the Monster Hunter Now game.

2. Notice the PGSharp icon on the home screen. Click it to enable and enjoy Monster Hunter Now's virtual joystick feature.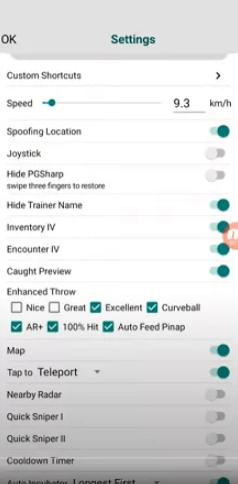 With PGSharp you can easily get a Monster Hunter Now virtual joystick without having to move it in reality. Please note that PGSharp also offers membership subscriptions to enjoy more advanced features. When using these tools, make sure to follow game and legal regulations to keep the game fair.
Part 4: Everything You Should Know about Monster Hunter Now GPS Joystick
1

Will you be banned if you use a joystick in Monster Hunter right now?

If you use it sparingly, you'll usually be fine. You won't be discovered. We also recommend that you focus on simulating real-life activities in the game.

Using the MHN Cheats tool with a cooldown timer function can effectively prevent your account from being banned.
2

How to effectively avoid a soft ban in Monster Hunter Now? How to remove soft ban quickly?

Account Reset: If you receive a soft ban, try uninstalling the game, reinstalling and logging into your account. This usually effectively removes the soft ban.

Use reliable cheat methods: There have been reports of successful unblocking using certain safe Monster Hunter cheat methods, although the exact methods are unclear. Always research reputable deception tools before trying them, and exercise caution.

Cooldown Timer: If the previous methods don't work, consider waiting for the recommended cooldown. In order to ensure the safety of unblocking, some additional waiting time can be added.

Unblock methods may vary in individual cases and caution is required when using deception tools to avoid further bans. Following game rules and laws is key to maintaining a fair gaming environment.
3

Is there any Monster Hunter Now Referral Codes for free?

If you don't have an MH Now referral code when you first launch it, don't worry! We've got you covered with a list of Monster Hunter Now referral codes:
YWFN9KJJ
XFJ3KDF8
YV2F2Y48
VMV6MFMY
D598XKHP
63CPDJ6T
JDEHX3TR
TVNY5XEC
FMFWDF3W
RNN2VCF3
RT9VECNK
MVDN3M6Y
DEKMXVJM
46DN38YM
36KKF43D
Conclusion
The gaming experience of "Monster Hunter Now" will become more interesting when accompanied by a GPS joystick. You have the freedom to switch your virtual location to any location, which will give you more hunting and gathering opportunities without having to leave your home.
With the LocaChange – MHN GPS joystick, you can enjoy a great Monster Hunter Now joystick with features like cooldown timers, favorite routes, and GPX support to further stimulate the excitement of the game.
Download the free version now to start your hunting journey, challenge monsters in various locations, and elevate your skills to new heights. Embark on this adventure-filled journey with hunters from around the world!
Change GPS Location on iOS/Android
168,282 people have downloaded it.
Fake iOS/Android GPS location to anywhere in the world instantly.
100% Work with location-based apps such as AR games, social platforms, etc.
Joystick to simulate GPS movement freely when playing games.