[2023]How to Change Location in Monster Hunter Now?
Category: Change Location
18 min read
This is definitely exciting news for all fans of Monster Hunter Now! The latest version of Monster Hunter Now has finally been released.
In this article, we'll share how to change GPS location in Monster Hunter Now, no matter where you are. Even if your friends are far away, you can sit at home and enjoy the excitement of the game.
Next, we'll provide you with a detailed step-by-step guide to ensure you have a smooth hunting trip. Let the hunting fun start here!
Part 1: Can I Change Location in Monster Hunter Now?
Monster Hunter players often ask whether Fake GPS is useful. The answer is yes, but you need to choose carefully. Here's how to reduce your risk:
First, check user reviews, especially Reddit forums, for other players' experiences and recommendations.
Secondly, choose Fake GPS tools with built-in protection measures, such as a cooldown feature, to reduce the risk of detection.
The correct choice of Fake GPS tool can improve the gaming experience and ensure that the fun is not affected.
Part 2: 3 Best Spoofer to Change GPS Location in Monster Hunter Now (iOS & Android)
| Monster Hunter Now Spoofer | Compatibility | Root/Jailbreak | Security | Features | Price |
| --- | --- | --- | --- | --- | --- |
| LocaChange | Android & iOS | No | Yes | Diverse | Cost-effective |
| iPoGo | iOS | Yes | No | Single | Expensive |
| Fake GPS Go | Android | No | No | Single | Expensive |
1

MHN Spoofer - LocaChange (iOS & Android)

A great way to change locations in Monster Hunter Now is about to be revealed. We'll introduce a location simulation software called LocaChange [iOS 17 supported], a professional tool that works great in Monster Hunter Now and Pokemon Go, giving you complete control over your creatures and monsters.

Additionally, it can easily simulate GPS movements, making your gaming experience more seamless. Without waiting, let's take a closer look at how to use this powerful tool.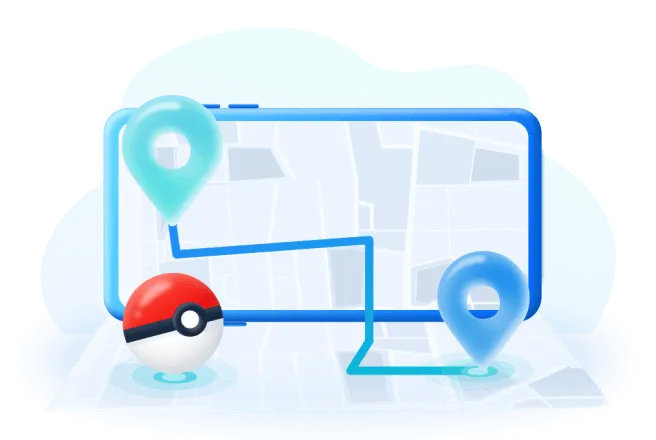 One click helps users teleport to anywhere.
Simulate GPS movements along customized routes and speeds.
Disguise or hide your location in various social platforms like Instagram, Snapchat and WhatsApp.
Works perfectly with AR games like Monster Hunter Now, Pokemon Go, and Ingress Prime.
Every user can try it for free before making a decision. Fully compatible with Android (including Android 14/13) and iOS systems (including the latest iOS 17)
The joystick lets you move around where you are, just like playing on a Nintendo Switch.
The software has a PokeStops map and a cooldown timer function to effectively avoid account bans.
Here's how to use LocaChange specifically to easily spoof locations.
Step 1:Download and install LocaChange into your Computer.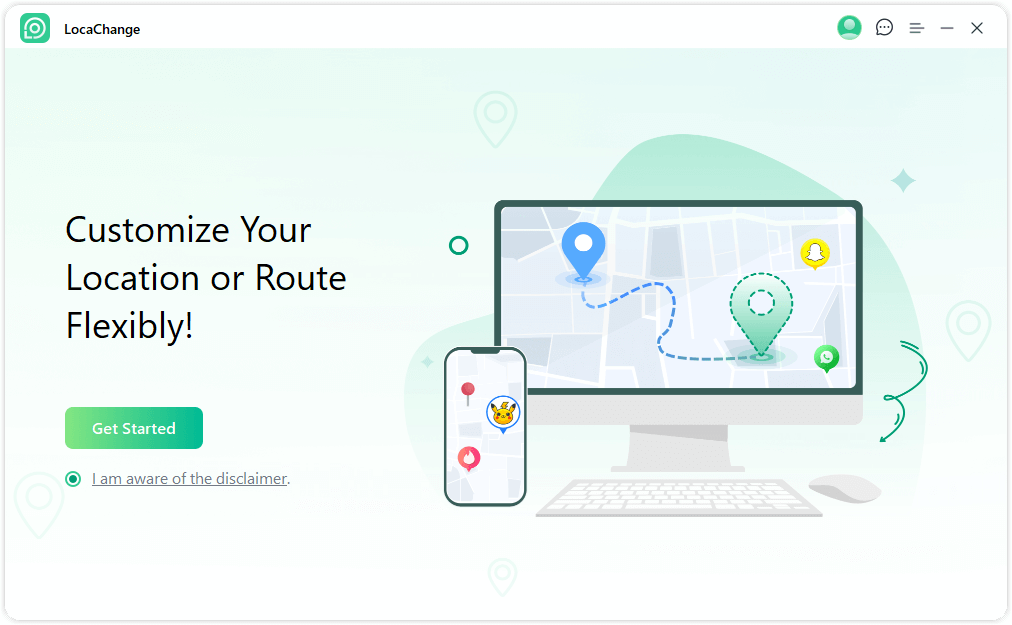 Step 2: After installing LocaChange, launch it. Then connect your phone to your computer with a USB cable or WIFI connection(we recommend USB cable beacuse It has a 100 percent success rate)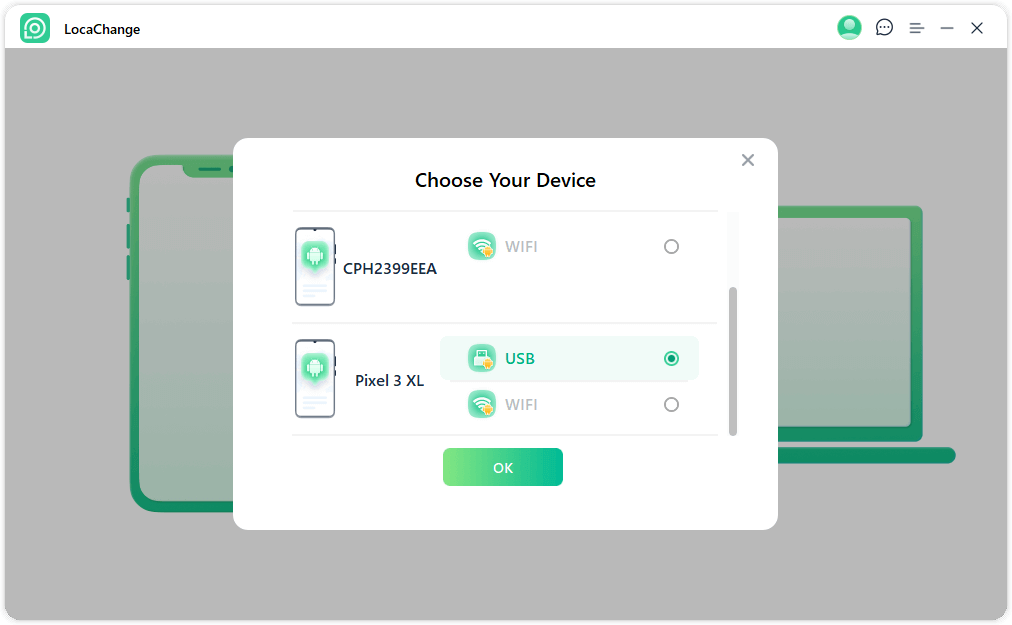 Step 3: Choose any of the teleport mode, two-spot mode, multi-spot mode, enter any location you want to jump or transfer, and click the Move button to change your GPS location.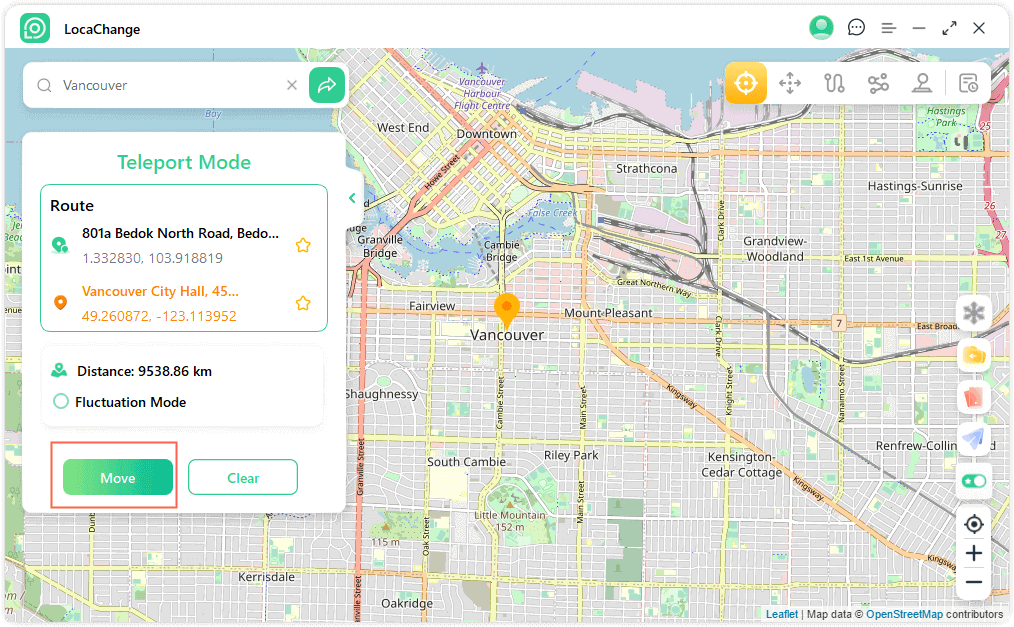 Through the above steps, you can easily change your location, and fake GPS location is no longer your worry.
2

iPogo (iOS Only)

Use iPogo as an alternative cheat program for Monster Hunter Now, it is very similar to iSpoofer and supports both iOS and Android (Beta) platforms. Here's a simple guide on how to use iPogo: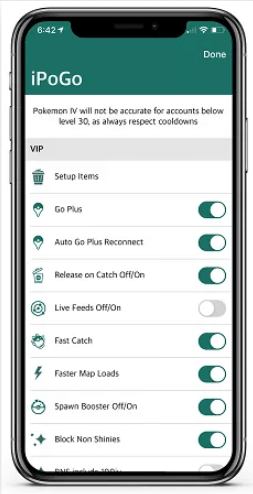 Step 1:

Download and install iPogo

First, you need to download and install iPogo using Signulous or Sideloadly. Make sure you have obtained the iPogo application files and your device is ready.
Step 2:

Activate credit code

After opening the iPogo app, you will need to activate your credit code for location spoofing. This is usually obtained when purchasing an iPogo, with prices starting at $5. Enter your code and complete the activation process.
Step 3:

Start location spoofing

Once you activate the credit code, you can start using iPogo to spoof your location to anywhere you want. This will allow you to easily simulate GPS movement, capture monsters or complete missions in-game.

Pros
No need to jailbreak or root your device: iPogo does not require you to jailbreak your iOS device or root your Android device, so the operation is relatively simple.
Block non-luminous Pokémon: iPogo has the function of blocking non-luminous Pokémon, which is very useful for advanced players in the game.
Cons
Higher risk of ban: Behavior that is inconsistent with official game rules generally increases the risk of being banned, so use iPogo with caution.
Relatively Expensive Price and Basic Features: iPogo's pricing plans may appear high to some users, and basic location-changing features may not be as powerful as other tools.
Available only on iOS devices: Currently, iPogo is limited to iOS devices, which may be inconvenient for players using Android devices.
Using iPogo offers more control and convenience, but be sure to understand the risks that come with using cheat programs to ensure your gaming experience is enjoyable.
3

Fake GPS GO Location (Android Only)

If you are looking for a useful Android location spoofing tool, then Fake GPS GO Location Spoofer Free is an option worth trying. This app provides easy steps to simulate a location on your phone. Here's a simple guide on how to use it:
Step 1:

Install Fake GPS GO Location Spoofer Free

First, go to Google Play Store, search and install Fake GPS GO Location Spoofer Free on your Android device. Make sure you download the genuine app.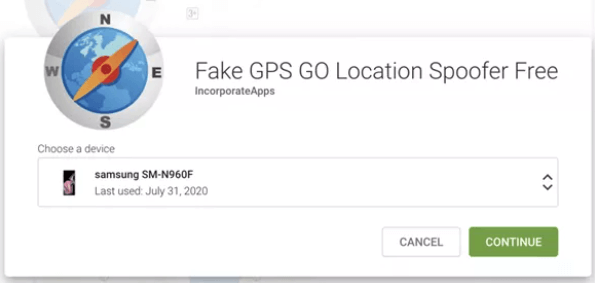 Step 2:

Enable "Allow mock locations"

Navigate to your device's Settings menu and click Developer Options. If you can't see Developer Options, you may need to tap Build Number multiple times in About Phone to enable it.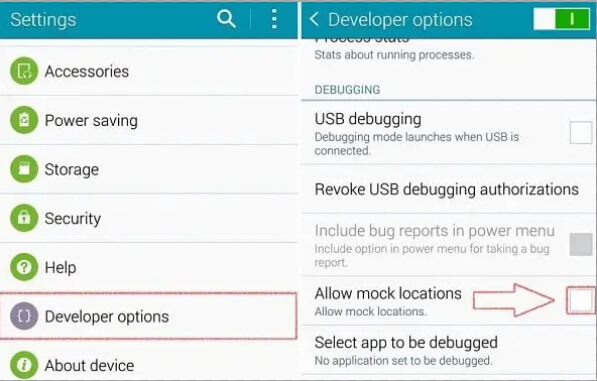 In Developer Options, find and enable the "Allow mock locations" option. Next, select "Fake Location App" and select "Fake GPS GO" from the pop-up dialog box.
Step 3:

Set mock location

Now, open the Fake GPS GO app. Enter the destination you want to teleport to in the search bar or navigate to the map to select a location. Then, click "Enable Mock Location" to start spoofing your location.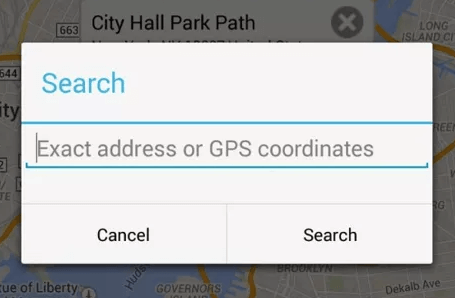 Pros
User-friendly interface and simple steps: The simple operation of this app is suitable for daily use, even for users who are not familiar with technology.
Cons
Exclusively for Android devices: Fake GPS GO Location Spoofer Free is only available for Android devices, iOS users need to find other solutions.
Premium features may require additional subscription fees: For premium features, additional fees may apply, so please review paid options before purchasing.
Initial setup and installation can be complex: While using the basic features of the app is simple, installation and setup can be a bit complex for first-time users.
Pricing plans may be on the high side: Considering its relatively basic location-changing features, the pricing plans may be considered a bit expensive.
Please note that using location spoofing tools may violate some application usage policies, so use with caution to avoid unnecessary bans or restrictions.
Part 3: Hot FAQs about Monster Hunter Now Spoofing
1

Is There Any Risk When Using Monster Hunter Now to fake GPS?

Using unreliable location spoofing apps can cause problems and even get your account banned. To ensure your safety, it is recommended to use only LocaChange spoofing app, which is a reliable and powerful GPS spoofing tool.

While using a fake GPS in Monster Hunter is possible, it comes with some potential risks. To minimize these risks, we recommend choosing a trusted tool like LocaChange Location Changer and using it cautiously and responsibly.
2

Will I Get Banned If I Spoof Location on Monster Hunter Now?

When using LocaChange on an Android device, you will not be able to spoof your location in Monster Hunter Now if Game Mode is enabled.

However, you can spoof your location in social mode. If you find that you can't change the location in Monster Hunter Now on your Android device, first disable LocaChange's Game Mode and then try changing it again.
Conclusion
In this article, we provide you with a step-by-step guide to changing location in Monster Hunter Now.
In addition, we have compiled some frequently asked questions about location spoofing for your reference. It is strongly recommended that you try the powerful Monster Hunter Now spoofer LocaChange, download it now and experience its convenient functions.
Change GPS Location on iOS/Android
168,282 people have downloaded it.
Fake iOS/Android GPS location to anywhere in the world instantly.
100% Work with location-based apps such as AR games, social platforms, etc.
Joystick to simulate GPS movement freely when playing games.