Location Update Stuck? 8 Essential Tips for Life360 Not Working Woes
Category: Change Location
12 min read

Before delving into the reasons behind the Life 360 app not updating location, let's take a brief look at what Life 360 is.

Life 360 is a mobile application that provides real-time location tracking, allowing users to keep tabs on their loved ones. It offers the ability to monitor the whereabouts of family members, ensuring their safety. The app relies on frequent location updates to enable accurate tracking.

However, there are instances when users may encounter difficulties where the Life 360 app fails to update the location. In this article, we will explore the possible reasons behind this issue and provide solutions to resolve the problem of Life 360 not working at its location.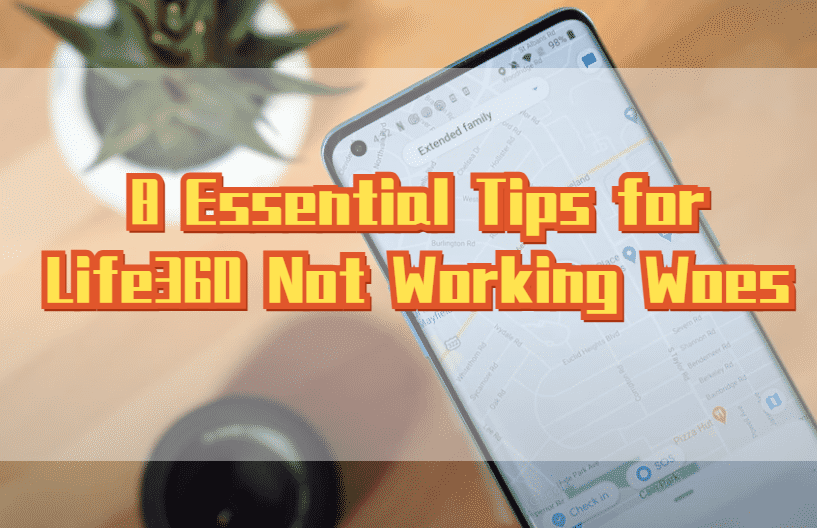 Part 1: Why Is Life 360 Not Working?
Various factors can contribute to the Life 360 App failure to update or display location. It's essential to understand these potential causes to resolve the issue. Let's explore some of the most common reasons why Life360 may not update its location.
The person you are trying to locate has disabled the location-sharing option.
Network connectivity issues, such as Wi-Fi or cellular data not functioning properly.
The mobile device is powered off due to a low battery.
The app has not been granted permission to access location information.
More than three days have passed since the app was last opened. The same Life360 account is logged in on multiple devices.
The Life360 app may fail to locate the device if it is connected to a VPN.
Using an outdated version of the app can also lead to a location not updating on Life 360.
Part 2: How to Change Your Location on Life 360 When It's Not Updating Location
Now, let's explore the solution! To resolve the issue of Life360 not updating your location, you can rely on LocaChange.
With user-friendly instructions, LocaChange makes it easy for users to operate and overcome the limitations of Life360, ensuring accurate location updates.
Modify your location without others knowing, hide your location
Enjoy full compatibility with Android (Android 14) and iOS devices (iOS 16).
Update your location at all times to ensure that your location information is accurate
Work seamlessly with all location-based applications, such as social apps like Tinder, Snapchat, AR games, etc.
Here's how to use LocaChange specifically to easily change locations in Life360.
Step 1:Download and install LocaChange into your Computer.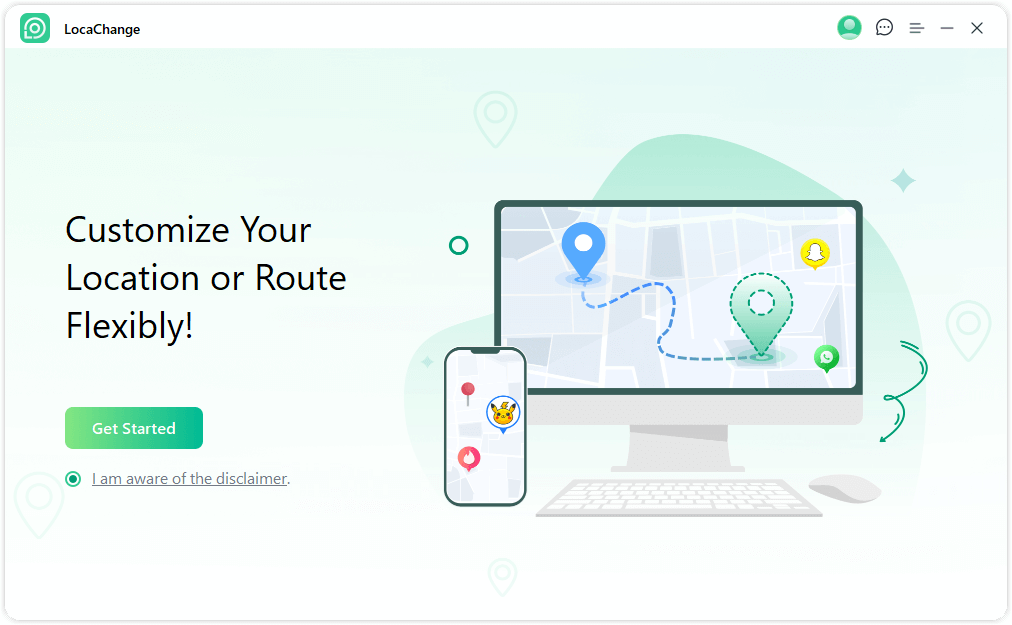 Step 2:  After installing LocaChange, launch it. Then connect your phone to your computer with a USB cable or WIFI connection(we recommend USB cable beacuse It has a 100 percent success rate)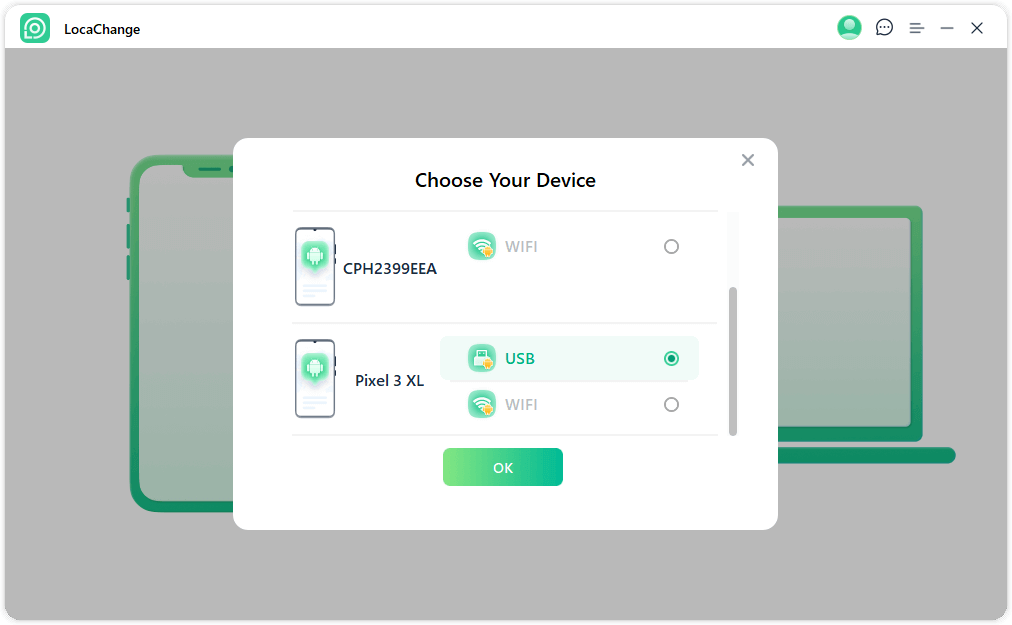 Step 3: Choose any of the teleport mode, two-spot mode, multi-spot mode, enter any location you want to jump or transfer, and click the Move button to change your GPS location.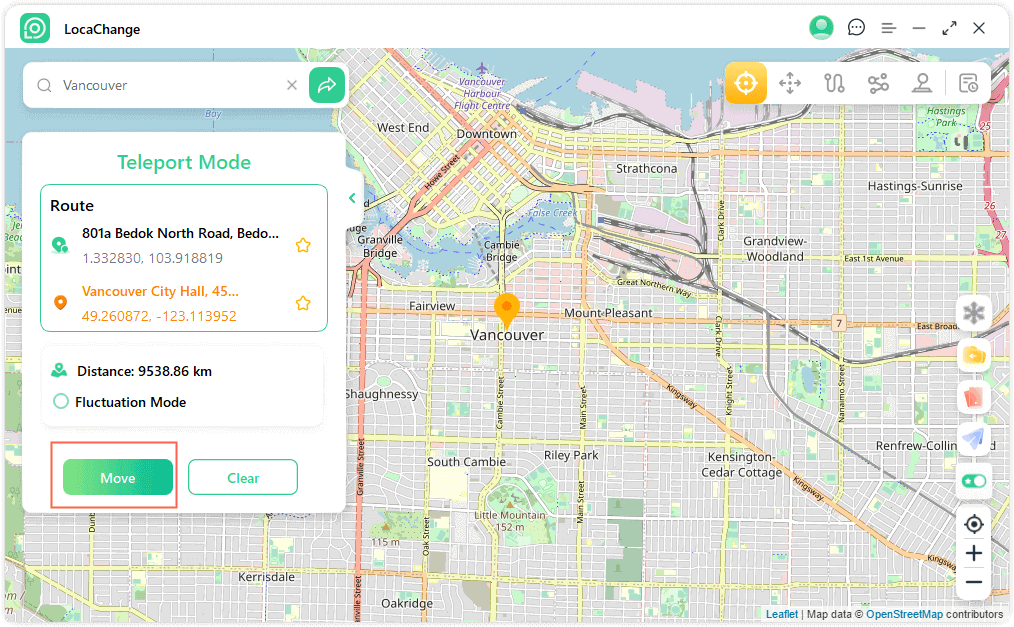 Now, you will find out the the location has been updated on Life360. Say goodbye to the frustrations of outdated location data! In addition, there are other 7 tips to fix the the issue of Life 360 not updating.
Part 3: Seven Tips to Fix Life 360 Not Updating Location
1

Check Network Settings

Ensure a strong and stable internet connection by checking Wi-Fi or switching to Mobile Data. Disable power-saving mode on Android devices.
2

Enable Location Permission for Life 360

For iOS:
Go to Settings > Life 360 > Location, and choose "Always" for location access. Enable "Precise Location" and "Fitness Tracking" under Motion & Fitness.
For Android:
Go to Settings > Apps > Life 360 > Allow all the time for location access.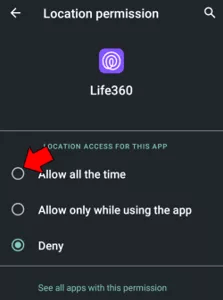 3

Enable Life 360 Background App Refresh

In Settings, go to Life 360 and enable Background App Refresh for accurate location updates.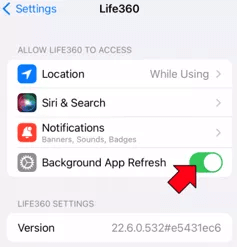 4

Check Network Settings

If you're experiencing issues with location updates not being accurate, you can address this problem by disabling battery optimization. On iOS devices, make sure to turn off low power mode. This prevents the Life 360 application from closing when the battery is low, allowing it to run in the background and provide the precise device location.

Here's how to do it:

Step 1: Navigate to Settings > Battery.

Step 2: Disable the option for Low Power Mode or Turn Power Mode.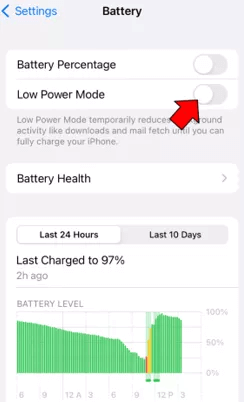 5

Log out Account from Other Devices

Using the same Life 360 account across multiple devices can lead to location and updating problems. This is because each device associated with the account will have different locations, causing issues when trying to locate a specific device. To avoid such problems, it is recommended to log in using only one device, ensuring precise location information.
6

Update Life 360 to Latest Version and Restart It

If you're still experiencing difficulties with location updates in Life 360 despite trying the previously mentioned solutions, you can attempt updating the app to the latest version and restarting your phone to see if it resolves the issue.

Here's how to update the Life 360 app:

Step 1: Open the Play Store or App Store, depending on your phone's operating system.

Step 2: Search for the Life 360 app and check if there is an available update. If an update is available, proceed to download and install it.

Step 3: After the update is installed, restart your device and check if the location updates are now functioning properly.
7

Reinstall Life 360 and Connect Again

If the issue persists and Life360 still fails to update the location, reinstalling the app is another option. However, keep in mind that reinstalling the app will disconnect Life360 from the target monitored cell phone. To re-establish the connection, you will need to contact the target phone again.
Part 4: Hottest Frequently Asked Questions about Life360 Not Working
1

Why is the Life360 battery percentage not updating?

The battery percentage may not update due to low battery, the device being turned off, or insufficient permissions. Restarting your device and avoiding battery saver apps can help resolve this issue.
2

Why does Life360 say "Last updated 2 hours ago"?

The Life360 app may display "last updated 2 hours ago" when there is a poor network connection or the app is in inactive mode.
3

Why does Life360 say location services are off when they are on?

This occurs when a circle member has logged out of their Life360 account, resulting in the app showing location services as off.
Conclusion
We have provided an overview of the Life 360 app and its location-tracking capabilities. Additionally, we've shared common reasons why Life 360 not working and step-by-step solutions to address these issues. By following these tips, along with utilizing LocaChange, you can ensure accurate location updates and enhance your experience with Life 360.
Change GPS Location on iOS/Android
168,282 people have downloaded it.
Fake iOS/Android GPS location to anywhere in the world instantly.
100% Work with location-based apps such as AR games, social platforms, etc.
Joystick to simulate GPS movement freely when playing games.