3utools Failed to Modify the Virtual Location? Try This!
Category: Change Location
12 min read
3uTools is a widely used software tool that empowers users to effectively manage and personalize their iOS devices. Among its notable features is the capability to alter the virtual location of iPhones and iPads, which proves advantageous for a range of purposes, including testing location-based apps or services and circumventing geolocation restrictions.
Encountering a situation where 3uTools fails to modify the virtual location can be frustrating. However, in this comprehensive guide, we will present multiple solutions to resolve this error, ensuring that you can seamlessly modify the location settings on your iOS device.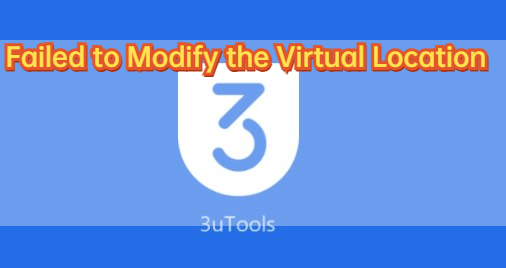 Part 1: Why Does My 3uTools Display "Failed to Modify the Virtual Location" Error?
3uTools serves as a valuable tool for managing and customizing iOS devices. The appearance of the error message "Failed to modify the virtual location" signifies an inability to alter the device's virtual location through the software. There are several potential causes for encountering this error message while attempting to modify the virtual location using 3uTools.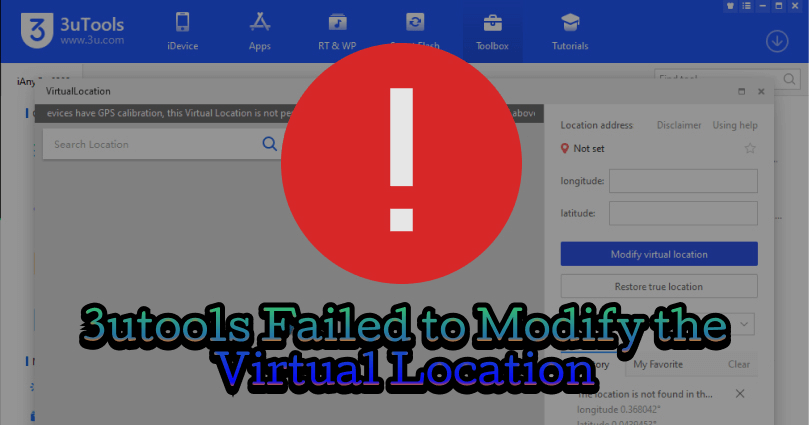 1

Connection Issue

A lack of proper connectivity can disrupt the 3uTools process. Prioritize checking your device's connection status to ensure it is properly connected to a functional network.
2

Incompatible iOS Version

3uTools may not support the specific iOS version installed on your device. Ensure compatibility by confirming that you are running a supported iOS version alongside the latest version of 3uTools.
3

USB Connection

Verify that your device is securely connected to your computer via a reliable USB cable. Faulty cables or loose connections can cause communication errors.
4

Security Software

Security software on your computer may be preventing 3uTools from modifying the virtual location. Temporarily disable any security software and observe if the issue persists.
5

System Compatibility

Check if your computer's operating system is compatible with the version of 3uTools you are using. Ensure that you are utilizing a compatible Windows or macOS version.

If the aforementioned steps fail to resolve the issue, it is recommended to seek further assistance by contacting 3uTools support.
Part 2: Solutions to Resolve 3uTools Failed Virtual Location Modification
Unlock the Full Potential of Your iOS Device with 3uTools, a Versatile Tool for Management and Customization. However, when encountering the "Failed to Modify the Virtual Location" error, frustration may arise. Don't fret! We'll delve into the potential causes of this issue and offer effective solutions to help you resolve it swiftly.
1

Change the Map Source

Encountering the "Failed to Modify the Virtual Location" error in 3uTools? Consider switching the map source as a potential solution. Follow these simple steps:
Step 1: Open the "Virtual Location" window and locate the "Map" button in the top-right corner.
Step 2: Click on the "Map" button to reveal a dropdown list of map sources.

Step 3: Choose a different map source, such as switching from "Google Maps" to "Apple Maps" or vice versa.
Step 4: Save the changes by clicking "Apply."
Step 5: Retry modifying the virtual location and observing if the error message persists.
Switching the map source has been known to resolve the "Failed to Modify the Virtual Location" error in 3uTools. Should this solution prove ineffective, kindly refer to other potential causes mentioned earlier or reach out to 3uTools support for further assistance.
2

Verify Internet Connection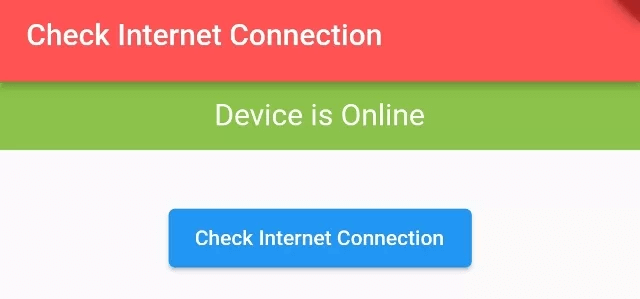 Experiencing the "Failed to Modify the Virtual Location" error in 3uTools? It could be due to an unstable or weak internet connection. Follow these troubleshooting steps to address the issue:
Step 1: Ensure that your modem and router are powered on and correctly connected.
Step 2: Restart both your modem and router by unplugging them from the power source. Wait for a few seconds before plugging them back in.
By performing these steps, you can tackle the issue related to the virtual location modification error in 3uTools.
3

Reinstall 3uTools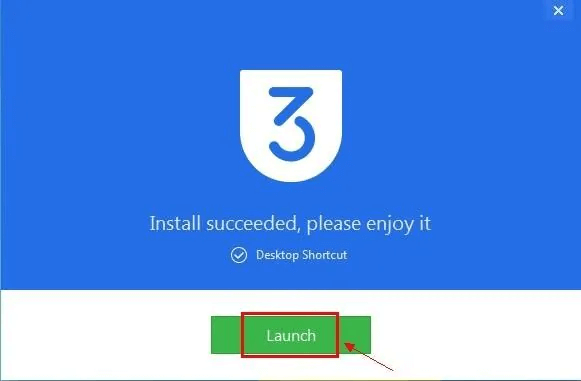 If the "Failed to Modify the Virtual Location" error in 3uTools persists despite attempting previous solutions, it could indicate a corrupt or outdated installation of the software. Follow these steps to reinstall 3uTools and resolve the issue:
Step 1: Close 3uTools and any other active applications on your computer.
Step 2: Open the Control Panel and select "Uninstall a program."
Step 3: Locate 3uTools in the list of installed programs, right-click on it, and choose "Uninstall."
Step 4: Follow the on-screen instructions to uninstall 3uTools from your computer.
Step 5: After successfully uninstalling 3uTools, visit the official website and download the latest version of the software.
Step 6: Double-click on the downloaded file to launch the installer and follow the on-screen prompts to install 3uTools on your computer.
By reinstalling 3uTools using these steps, you can rectify the "Failed to Modify the Virtual Location" error and enjoy the smooth functionality of the software.
4

Utilize LocaChange for Modifying iPhone Location

I was very frustrated with 3uTools not being able to modify the virtual location, but soon I found another great alternative, LocaChange .
Achieve flawless compatibility with various applications, including the ability to change your Tinder location and spoof your location in Pokémon GO.
The trial version provides access to certain functions, allowing users to have an initial experience at no cost.
Modify your location to any desired place across the globe according to your preferences.
Valuable features such as Historical Records, Saved Spots, and Saved Routes enhance your user experience.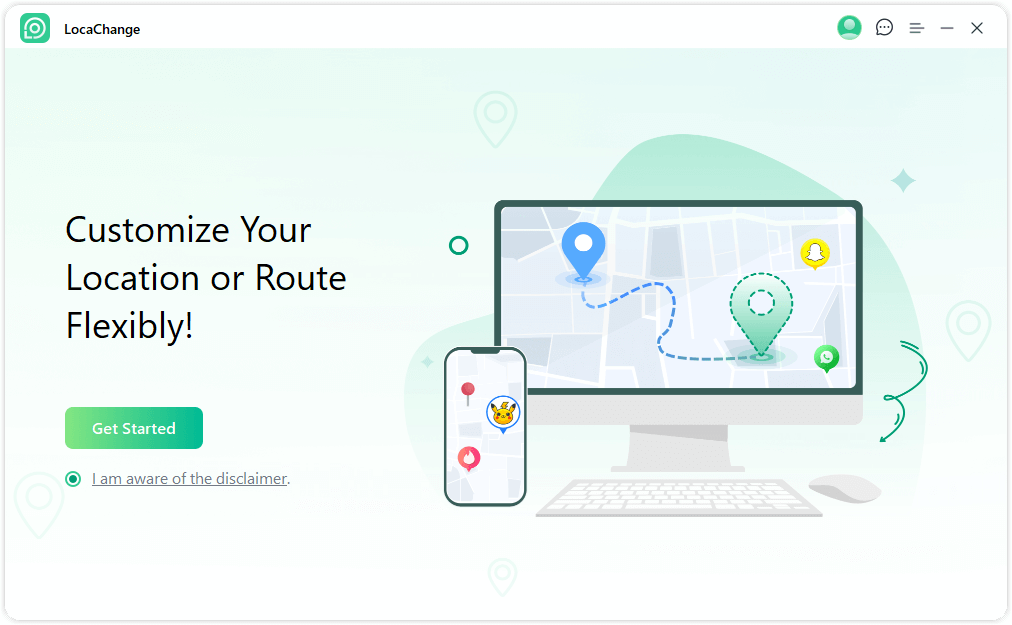 Step 2:  After installing LocaChange, launch it. Then connect your phone to your computer with a USB cable or WIFI connection(we recommend USB cable beacuse It has a 100 percent success rate)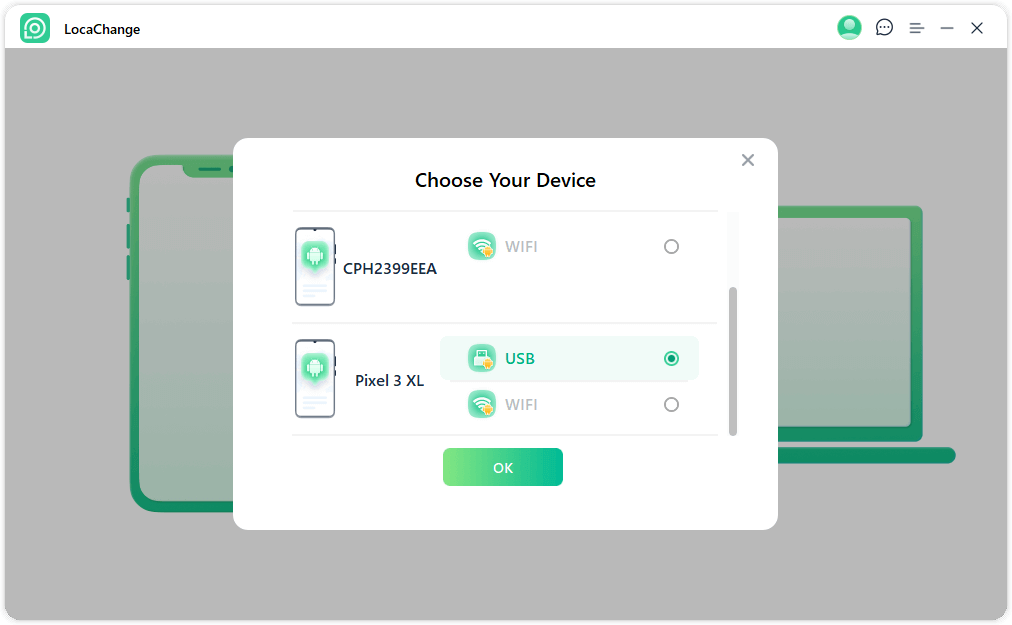 Step 3: Choose any of the teleport mode, two-spot mode, multi-spot mode, enter any location you want to jump or transfer, and click the Move button to change your GPS location.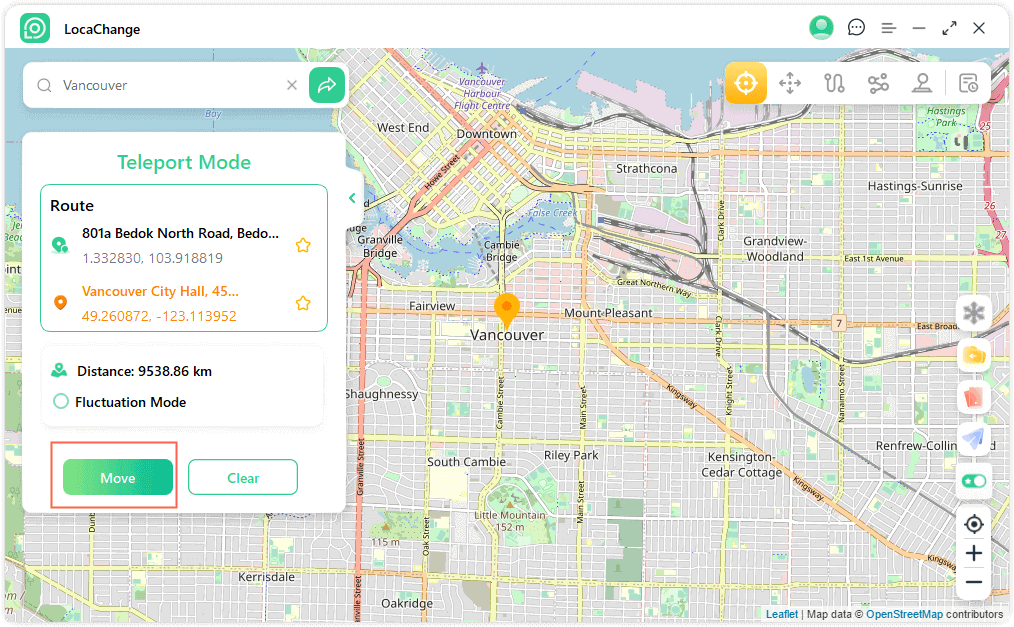 Now, you will find out the the location has been updated on Pokémon GO.
Conclusion
To summarize, encountering the "Failed to Modify the Virtual Location" error is a common occurrence when attempting to modify an iOS device's location using 3uTools. This error can stem from factors like incorrect map sources, a weak internet connection, or a corrupted 3uTools installation.
If you find yourself unable to resolve the "3utools Failed to Modify the Virtual Location" error in 3uTools, consider switching to LocaChange for a seamless experience while enjoying Pokémon Go.
Change GPS Location on iOS/Android
168,282 people have downloaded it.
Fake iOS/Android GPS location to anywhere in the world instantly.
100% Work with location-based apps such as AR games, social platforms, etc.
Joystick to simulate GPS movement freely when playing games.