Exclusive: Discover 4 Secret Ways to Score Tinder Gold for Free!
Category: Change Location
11 min read
In recent years, Tinder has gained immense popularity as a dating app, attracting millions of active users. However, most of the exclusive features of Tinder are reserved for its Gold subscribers. Considering the expensive monthly cost of $30, many individuals seek ways to obtain Tinder Gold for free. To assist you in achieving this, I have compiled four clever solutions below.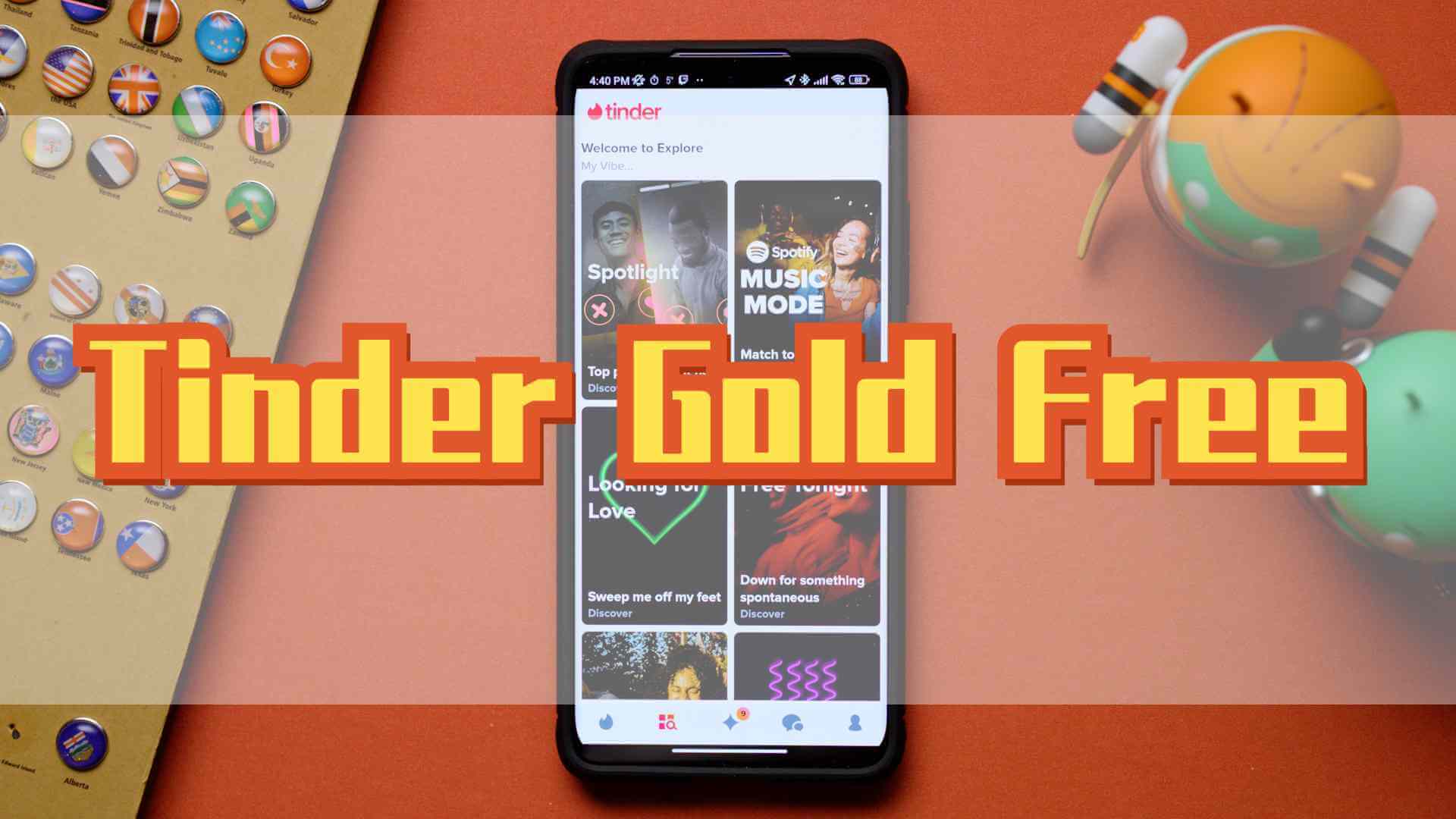 Part 1: Accessing the 3-Day Free Trial of Tinder Gold
If you have been using Tinder for some time, you may already be familiar with the trial feature offered for Tinder Gold. To access it, simply navigate to your Tinder profile's settings and locate the "Gold" feature.
Within this section, you can explore the benefits of having a Tinder Gold account on iOS or Android and select either the "Free Trial" or "Upgrade to Gold" option. By doing so, Tinder will activate a 3-day free trial of Tinder Gold on your account, granting you access to all premium features.
Please be aware that Tinder features an auto-renewal function, which means that once the trial period ends, $30 will be automatically deducted from your credit card each month. To avoid any unwanted monthly fees, remember to manually cancel the Tinder Gold subscription.
Part 2: Applying a Tinder Gold Promo Code
Tinder frequently offers various promo codes for Gold and subscriptions, allowing users to receive discounts or obtain a free Tinder Gold/Plus account. These promo codes can be found on numerous platforms, including popular websites like GrabOn, Groupon, Zoutons, Reddit, and others.
After acquiring a promo code for free Tinder Gold, launch the app or visit the website. Proceed to the Profile section and locate the "Promo Code" feature, where you can enter the unique code.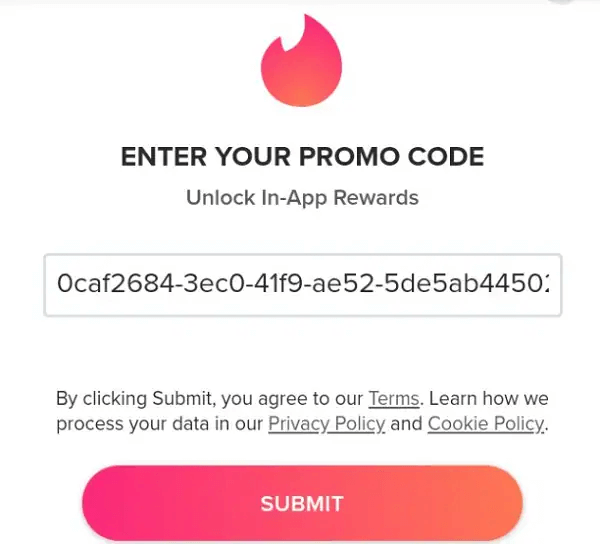 Upon entering the correct code, Tinder will successfully implement it, and you will be informed about the status of the Tinder Gold coupon. This will grant you access to the premium services at a later time.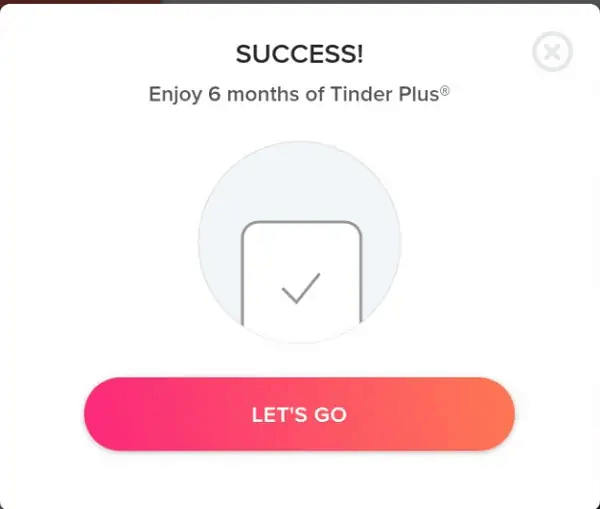 Part 3: Trying a Dedicated Tinder Subscription ID Generator
Surprisingly, there are dedicated third-party applications available that can generate a free Tinder Gold/Plus subscription for your account. Some popular services include Game Keyz, GeHack, and GumRoad.
However, it's important to note that most of these services are not entirely reliable and often require you to complete surveys in advance. If you still wish to proceed, visit their respective websites and select the "Tinder" option. Then, provide your linked Tinder email ID and choose the desired subscription type.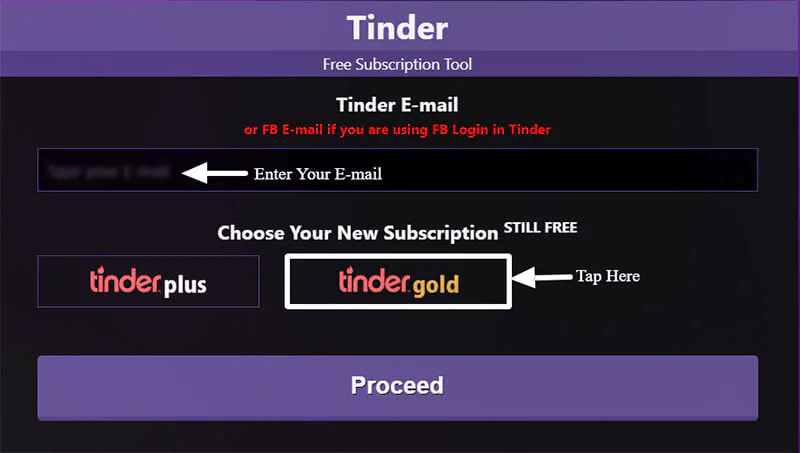 Once completed, proceed with the application generating the subscription ID for your account. You may be required to complete a survey or another generated task to obtain a free Tinder Gold subscription.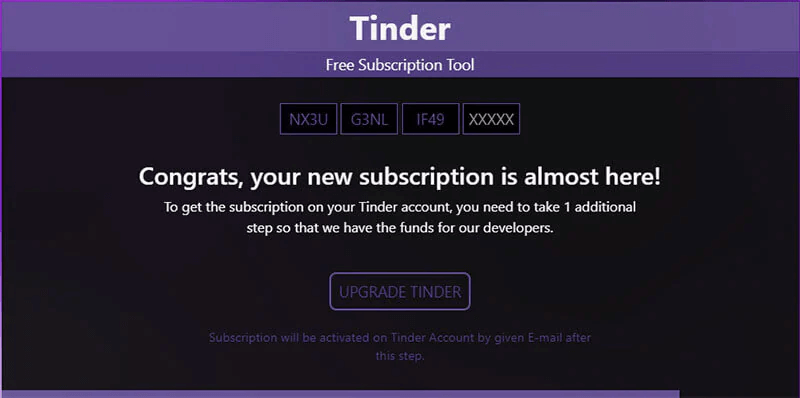 Part 4: Installing a Hacked/Modified Version of Tinder APK
You may already be aware that modified versions of various dating apps, including Tinder, can be freely installed on your device. Therefore, if you can find a reliable mod APK for Tinder Plus/Gold, you can simply install it on your phone.
Before proceeding, make a minor adjustment on your device to allow app installations from sources other than the Play Store. Go to Settings > Security and enable installation access from Unknown (third-party) sources.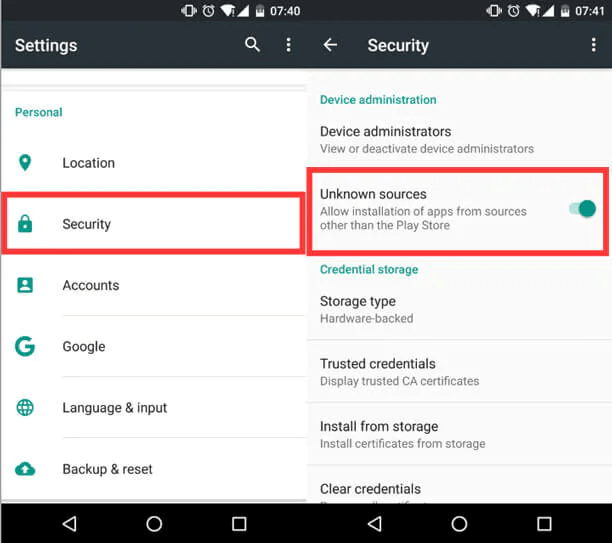 Once enabled, open a web browser and visit platforms such as APKPure, APKDone, UptoDown, Aptoide, and others to search for a Tinder mod APK. Download the hacked Tinder app's APK file and let your browser install it on your device.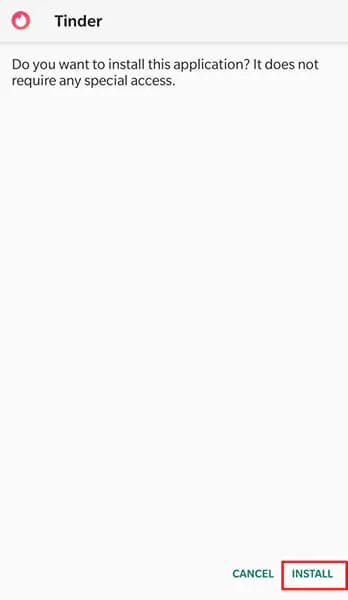 After the installation of the modified app, launch it, and utilize it according
[Bonus Tips] Exploring the Way of Expanding Your Social Circle on Tinder
Tinder relies on geolocation to find users nearby. However, if you find yourself in a sparsely populated area or frequently travel, your chances of finding matches may decrease.
If you don't have a Tinder Gold subscription or can't utilize a passport feature with a slow response time, it is suggested to use a location modification tool within the app. This allows you to change your location and connect with friends in different regions.
One highly recommended tool for simulating locations is LocaChange. It provides a stable and reliable solution with a 100% success rate, suitable for both iOS and Android devices.
Seamlessly works with all location-based apps like Tinder, Snapchat, Find My Friends, AR games, and popular social media platforms.
Instantly teleport your GPS location to any destination with a single tap.
Simultaneously spoof locations on up to 10 devices.
Enjoy full compatibility with Android devices (including Android 14) and iOS devices (including the latest iOS 16).
Here's how to use LocaChange specifically to easily spoof locations in Pokemon GO.
Step 1:Download and install LocaChange into your Computer.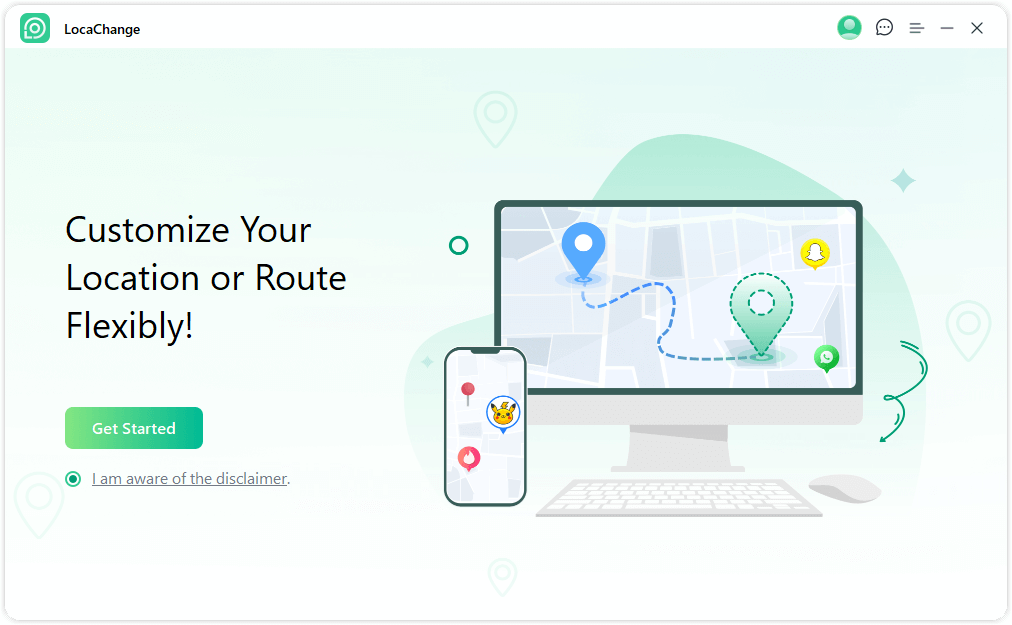 Step 2:  After installing LocaChange, launch it. Then connect your phone to your computer with a USB cable or WIFI connection(we recommend USB cable beacuse It has a 100 percent success rate)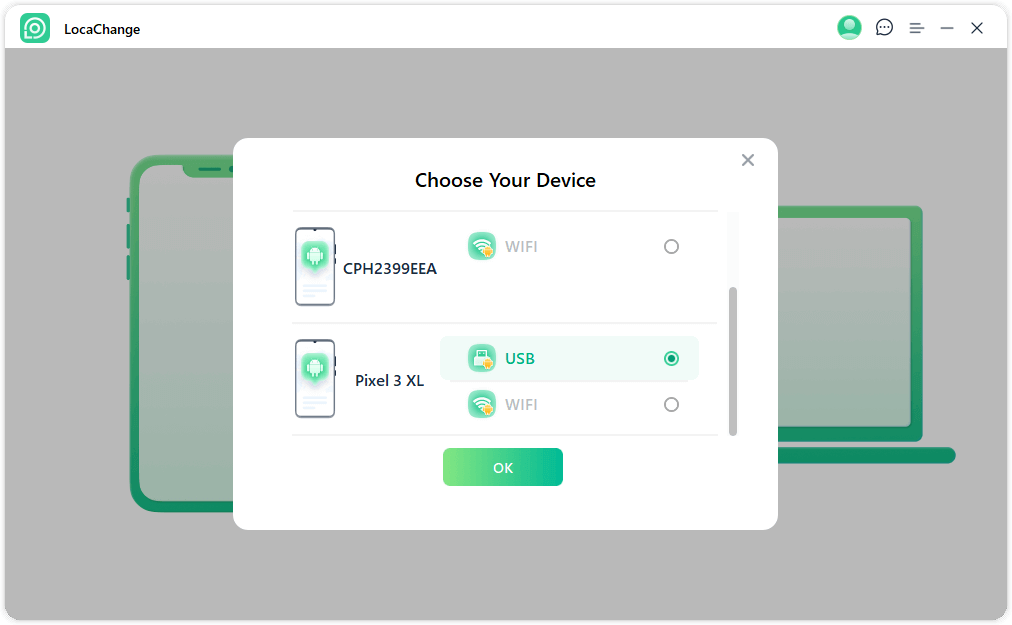 Step 3: Choose any of the teleport mode, two-spot mode, multi-spot mode, enter any location you want to jump or transfer, and click the Move button to change your GPS location.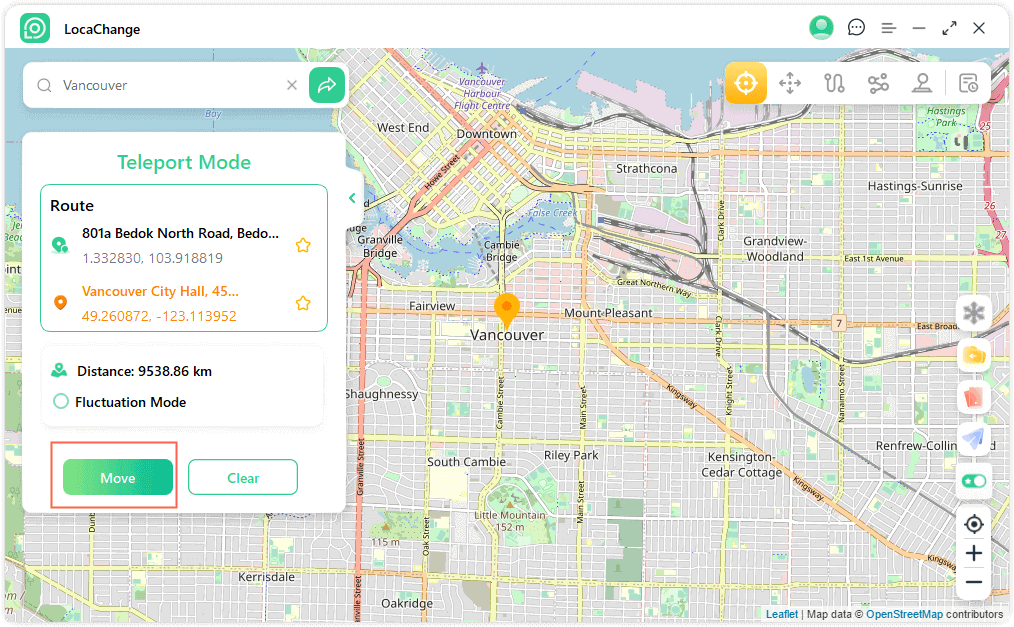 With the above steps, you can simply capture Pokemon from very far away at home, and faking GPS location is no longer a cause for concern for you.
In addition to the function of Pokemon GO spoofing, LocaChange also supports the following functions: provide popular Pokemon routes、support planning routes、collection information is saved in the cloud、add a variety of map skins.
Once LocaChange completes simulating your movement, a reassuring "Completed" message will appear. That's all it takes! From there, Pokemon Go will mimic your desired walking pattern, allowing you to hatch eggs without any further physical exertion. So, sit back on the couch and watch as your eggs hatch magically before your eyes.
Conclusion
Tinder Gold is an invaluable feature for frequent Tinder users seeking dates. The provided guide equips you with the knowledge to obtain Tinder Gold for free without spending a dime.
Furthermore, you can enhance your social circle by utilizing location-changing software like LocaChange to meet friends from various regions. Expand your connections and forge new friendships beyond geographical boundaries!
Change GPS Location on iOS/Android
168,282 people have downloaded it.
Fake iOS/Android GPS location to anywhere in the world instantly.
100% Work with location-based apps such as AR games, social platforms, etc.
Joystick to simulate GPS movement freely when playing games.