Discover the Secret Technique to Fool Pokemon GO with Fake GPS in 2023!
Category: Change Location
13 min read
Living in certain areas can limit the kinds of Pokemon you can catch and hinder your ability to find Gyms or PokeStops, which can make the game less fun. Thankfully, there's an easy solution: the Pokemon GO location spoofer!
Yes, it is real! You can use a Pokemon GO fake GPS spoofing app like LocaChange along with a reliable VPN app to change your location. This comprehensive guide provides the most effective and proven methods for Android and iPhone users in 2023.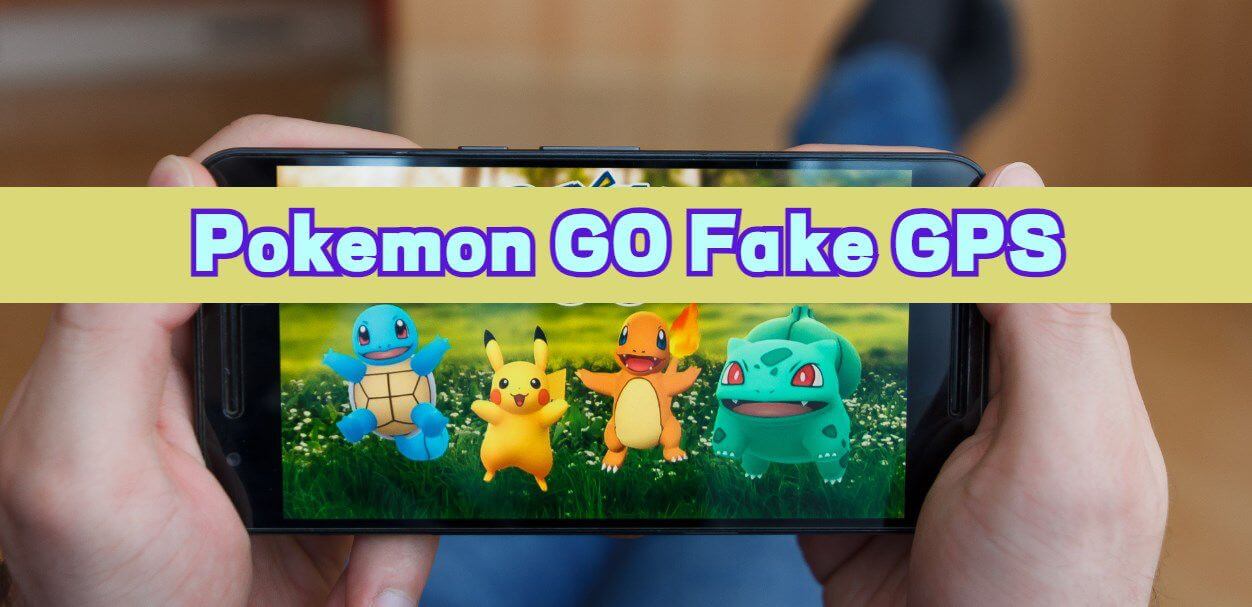 Part 1: The Appeal of Faking GPS in Pokemon Go
Having acquired the knowledge of faking GPS on Pokemon Go, let's delve into the discussion of its numerous benefits and the reasons why it appeals to us.
If you're someone who prefers not to move around constantly, faking GPS can be a convenient solution. By spoofing your GPS location, you can virtually traverse the game world without physically going anywhere.
For parents concerned about the potential risks and distractions associated with roaming, utilizing GPS spoofing in Pokemon Go can offer valuable advantages, ensuring a safer gameplay experience for their children.
Faking your GPS location grants you access to capture Pokemon that would otherwise be inaccessible. This is especially beneficial for players residing in densely populated or congested areas, where gameplay may be challenging. Faking your location can provide a helpful workaround.
Lastly, spoofing GPS allows you to effortlessly visit various gyms, enhancing your gym-battling encounters. By tricking the app into believing you're elsewhere, you can unlock new Pokemon and make your overall gaming experience more enjoyable.
Part 2: Top 3 Tools for GPS Spoofing in Pokemon Go
1

LocaChange

I was very frustrated with 3uTools not being able to modify the virtual location, but soon I found another great alternative, LocaChange .
Achieve flawless compatibility with various applications, including the ability to change your Tinder location and spoof your location in Pokémon GO.
The trial version provides access to certain functions, allowing users to have an initial experience at no cost.
Modify your location to any desired place across the globe according to your preferences.
Valuable features such as Historical Records, Saved Spots, and Saved Routes enhance your user experience.
Step 1:Download and install LocaChange into your Computer.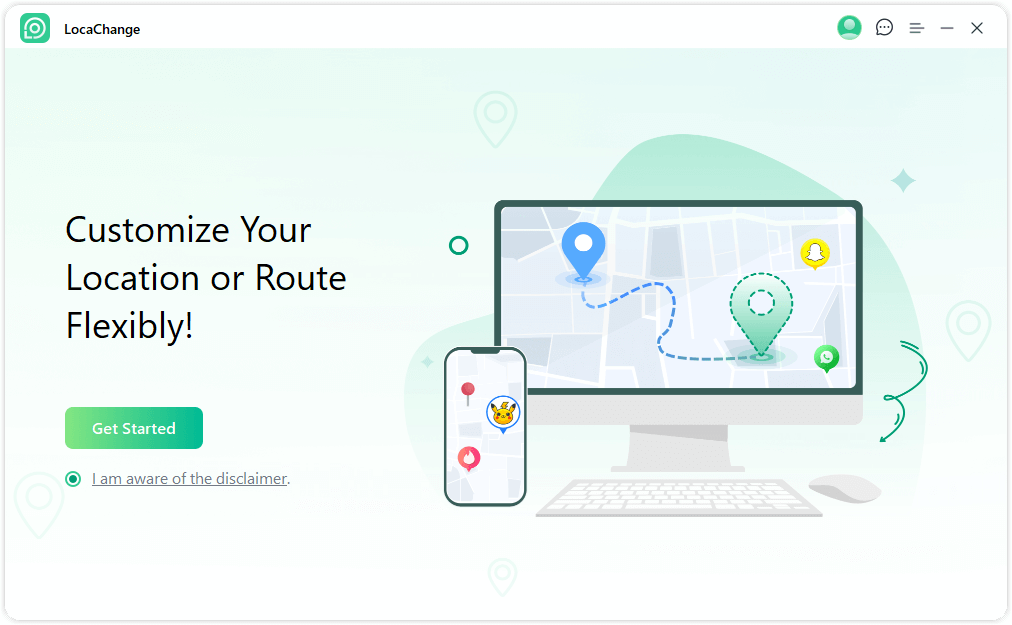 Step 2:  After installing LocaChange, launch it. Then connect your phone to your computer with a USB cable or WIFI connection(we recommend USB cable beacuse It has a 100 percent success rate)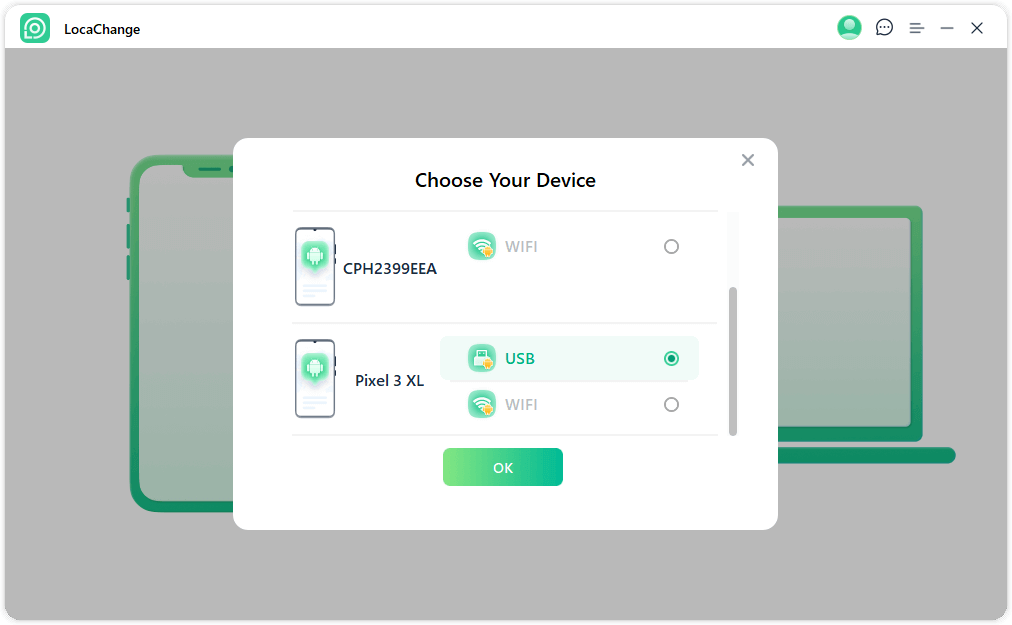 Step 3: Choose any of the teleport mode, two-spot mode, multi-spot mode, enter any location you want to jump or transfer, and click the Move button to change your GPS location.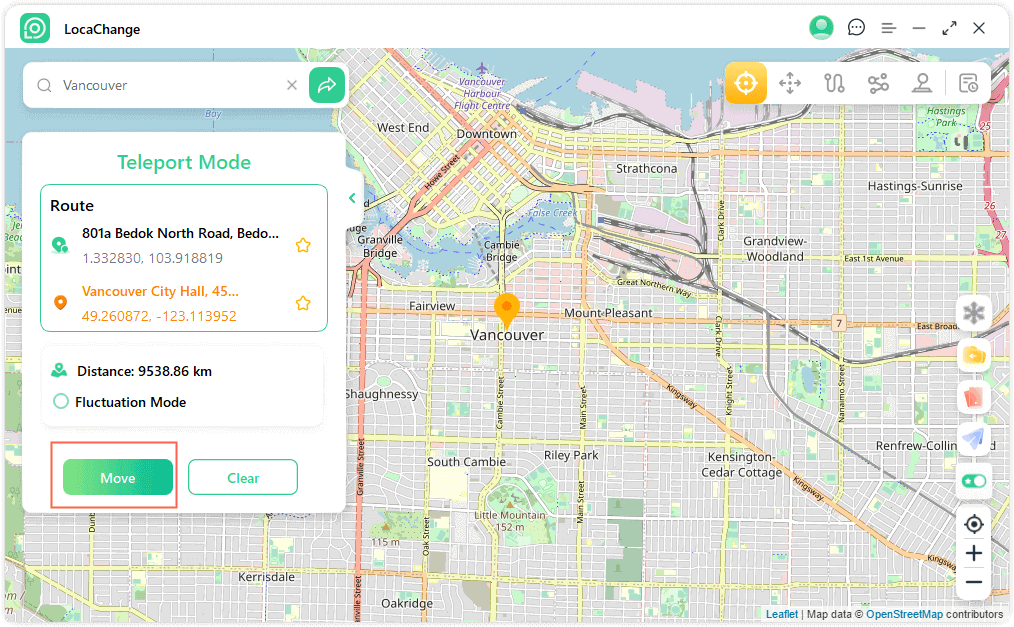 Now, you will find out the the location has been updated on Pokémon GO.
2

iMyFone AnyTo

Step 1: Download and launch iMyFone AnyTo. Click on Get Started.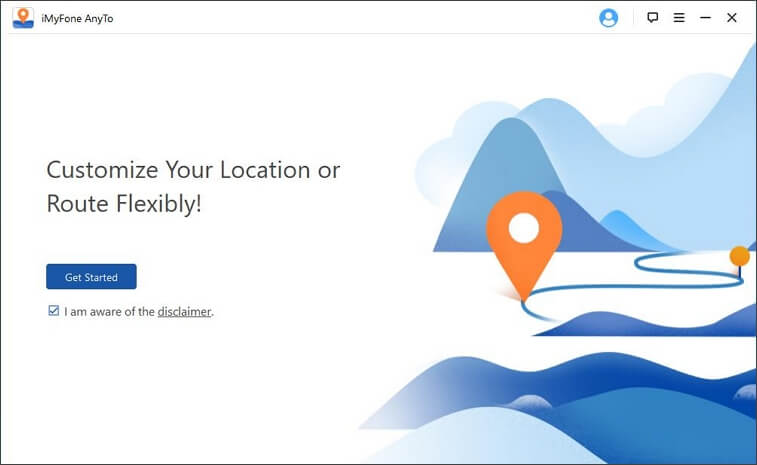 Step 2: Connect your iOS or Android device via USB.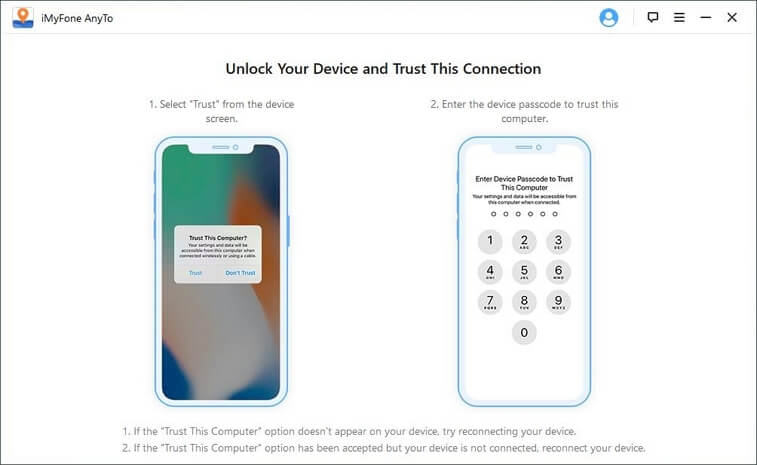 Step 3: Choose the Teleport Mode icon (the third one from the left) in the upper right corner. Just select a spot that you like, using the text field in the upper left corner, or using the mouse.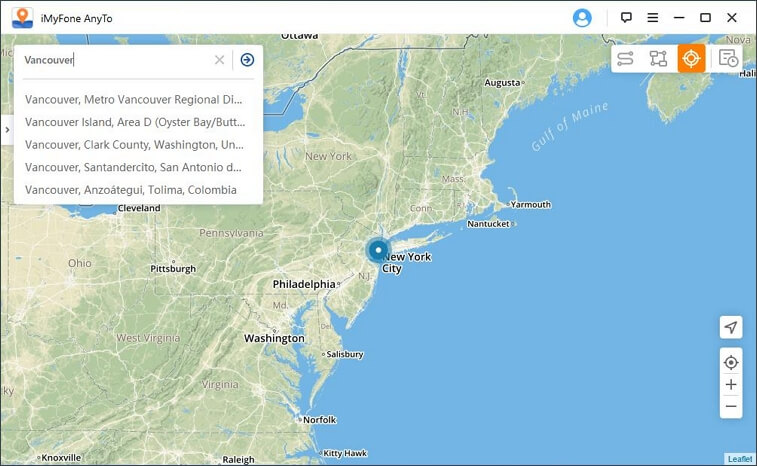 Step 4: Click Move button to teleport to that location.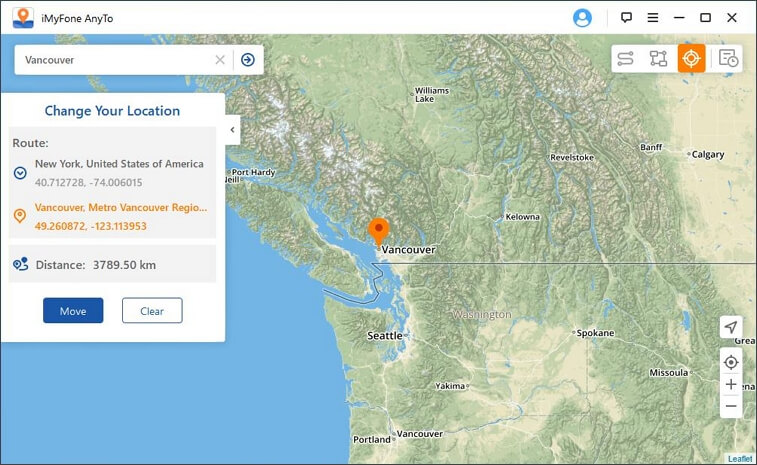 Step 5: In this case, all the location-based applications on your device will be changed to your selected place. You can launch Snapchat Map to check. Now, you can make new friends in other areas by mocking your location on this dating app.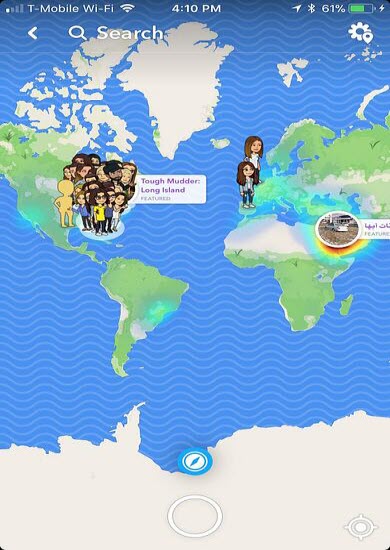 Not only you can spoof location on Snapchat. All the social platforms that are based on location can be changed by AnyTo, including Pokemon Go. Isn't it amazing? To get your device's real location back, you only have to restart your device.
3

NordVPN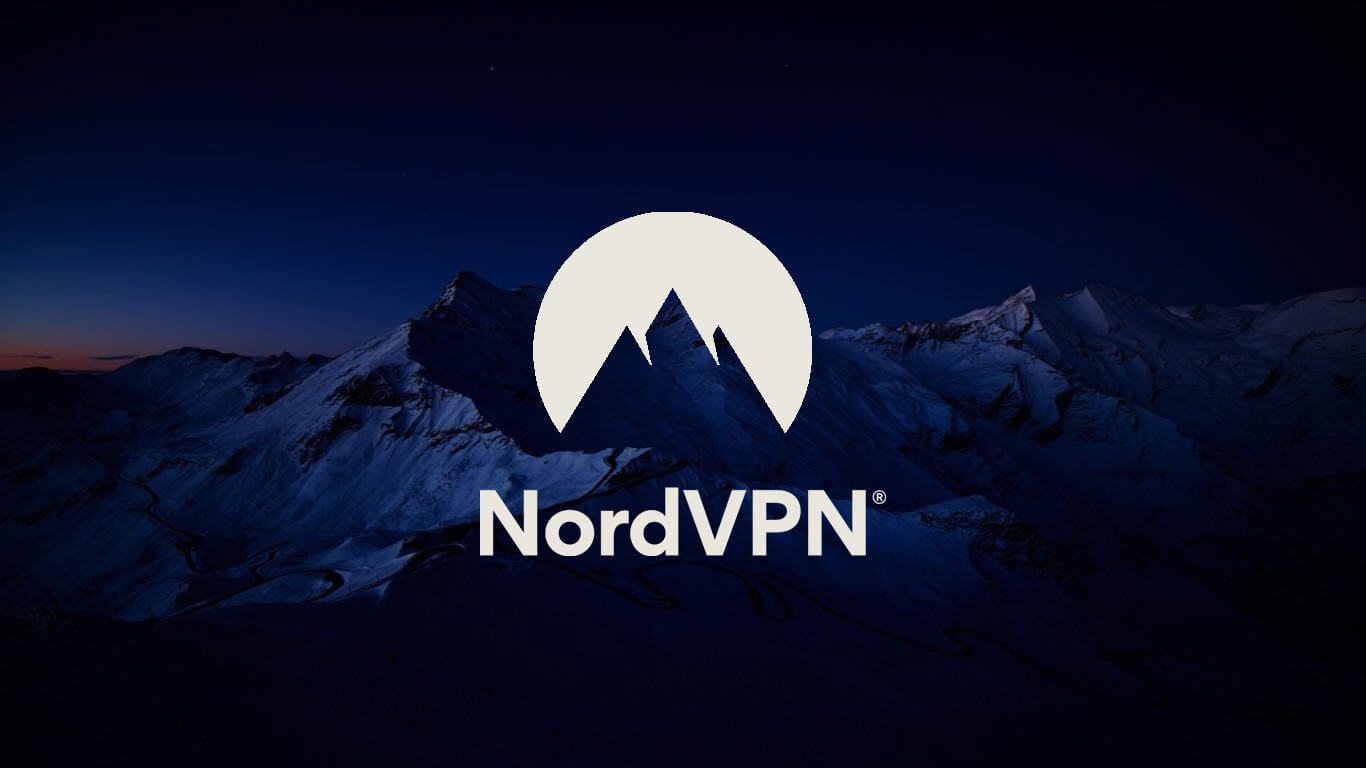 For spoofing your Pokemon GO location, NordVPN stands out as the ultimate VPN choice. Boasting an extensive server fleet of over 5700 servers across 60 countries, you'll have no difficulty finding a server in your desired location. Your actual IP address will remain concealed behind multiple layers of robust AES-256 encryption, ensuring your privacy and security. Additionally, NordVPN's implementation of the NordLynx tunneling protocol guarantees blazing-fast speeds, guaranteeing a seamless and lag-free gaming experience.
While VPN connections can sometimes face interruptions, NordVPN provides an added layer of protection. With a dependable kill switch feature available on both iOS and Android apps, your IP address will never accidentally leak, ensuring continuous privacy and security throughout your Pokemon GO adventures.
Part 3: Additional Techniques for Cheating in Pokemon Go
1

Botting

Botting, essentially automated spoofing, is often used interchangeably with spoofing. With bot accounts, you can effortlessly navigate the map and capture the rarest and highest-level Pokemon available. However, it's crucial to note that engaging in this cheat carries the risk of your account being banned. Therefore, if you choose to proceed, it is advised to create a spare account and cheat at your own risk!
2

Multi-accounting

This practice involves maintaining multiple accounts and playing with them simultaneously. It allows you to conquer gyms and occupy them using accounts belonging to friends and family.
3

Auto IV Checkers

IV, which stands for Individual Values, determines the combat power of Pokemon characters. Traditionally, a third-party app was needed to check IV. However, Niantic now monitors installed apps on your device to detect IV checking. As a result, relying on the in-game appraisal system is recommended to obtain accurate Pokemon values.
Part 4: FAQs about Pokemon GO That You Need to Know
1

Is it still possible to spoof your Pokemon GO location in 2023?

Absolutely! You can still change your Pokemon GO location through 2023. However, you need to install a GPS spoofing app. Android users will also need to enable developer mode.
2

How do I modify my GPS location in Pokemon GO?

To modify your GPS location in Pokemon GO, you need to get a GPS spoofing app such as LocaChange and a reliable VPN. It's important to note that most GPS spoofing apps require jailbreaking or rooting your phone, which can be risky. Therefore, please be careful when handling it.
3

Is it possible to spoof your Pokemon GO location on Android?

certainly! Spoofing your Pokemon GO location on Android is a breeze. You only need to set up a GPS spoofing app or VPN.
4

Can Niantic detect deception?

Yes, Niantic can detect spoofing. They employ a triple penalty policy that includes warnings, account suspension, and even termination of users who engage in scams. However, as long as you don't abuse this in-game feature, the chances of getting banned are relatively low.
5

What are the best places to prank in Pokemon Go?

Many fantastic locations in Pokemon Go can be explored by cheating. For example, the Pier 39 area in San Francisco, USA, is known for being rich in rare water-type Pokémon due to the surrounding water bodies. Another notable location is Big Ben in London, England, known for its abundance of hard-to-find Pokémon.
Conclusion
Pokemon GO is a widely popular game enjoyed by millions of players worldwide. Don't let your location hinder you from capturing your favorite Pokemon.
LocaChange is our highly recommended Pokemon GO fake gps provider. By using a location spoofer to change your region in Pokemon GO, a whole new world of possibilities will open up. You'll have access to virtual exploration of hundreds of new cities and streets. It's an opportunity worth embracing.
Change GPS Location on iOS/Android
168,282 people have downloaded it.
Fake iOS/Android GPS location to anywhere in the world instantly.
100% Work with location-based apps such as AR games, social platforms, etc.
Joystick to simulate GPS movement freely when playing games.