Top 3 | The Best Pokemon Go Spoofer for iOS 17 in 2023
Category: Change Location
17 min read
In recent years, Pokemon GO has become a high-profile mobile game application, attracting countless players.
However, some players choose to use Pokemon Go spoofer, faking their locations to easily obtain Pokemon. In this guide, we'll recommend the best Pokemon Go spoofer for iOS 17.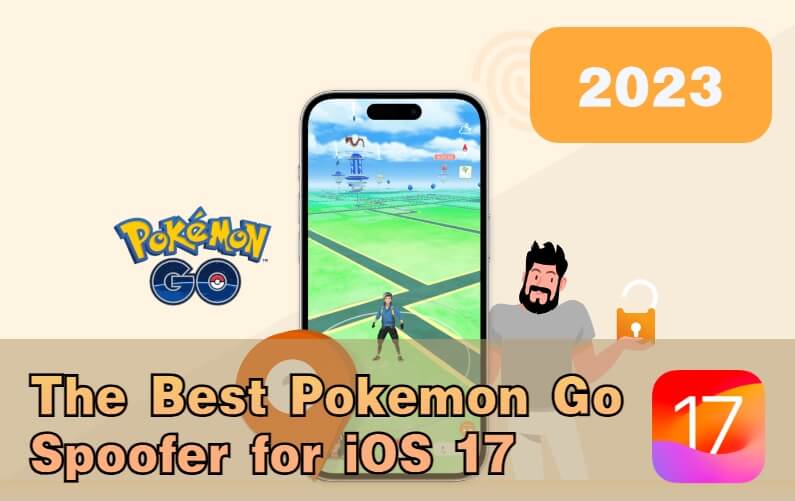 Part 1: Why You Should Cheat Pokemon Go with Pokemon Go Spoofer?
Pokemon GO Spoofer is a location-changing tool designed for the latest version of Pokemon Go, allowing players to fake locations to gain an advantage in the game. By spoofing GPS location, it increases privacy and security and is suitable for location-based games.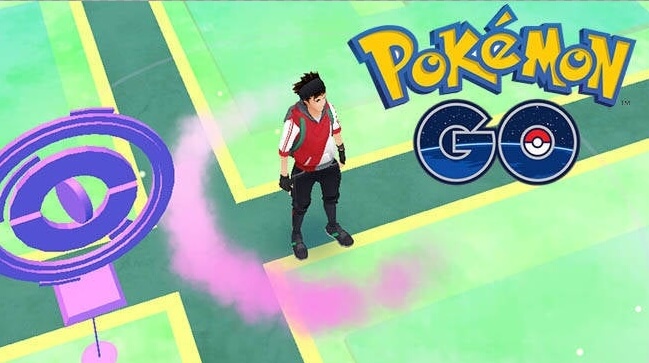 There are various game deception tools on the market to meet the needs of different mobile games and allow players to hide their IP addresses and actual locations.
Spoof an app or game: With GPS spoofing, you can trick an app or game into believing you're at a specific location, even if you're not actually there, thereby gaining benefits and content from that location.
Unlock Region Restrictions: Some apps and games are only available in specific locations or countries, but using game cheats you can easily access and enjoy the full functionality of those apps or games no matter where you are actually located.
Early Access: GPS spoofing is useful for players who want to get early access to the game after it launches in a specific country, so they can access and enjoy the game's content early.
Part 2: The Best 3 Pokemon Go Spoofers for iOS 17 in 2023?
| Pokémon GO Spoofer | Compatibility | Root/Jailbreak | Safety | Functions | Price |
| --- | --- | --- | --- | --- | --- |
| LocaChange | Android&iOS | No | Yes | Diverse | Cost-effective |
| iAnyGo | iOS | No | Yes | Single | Expensive |
| iPogo | iOS | Yes | No | Single | Expensive |
1

LocaChange

LocaChange Location Changer is a risk-free location changing tool for Pokemon Go, available for iOS 17. Unlike its competitors, it doesn't require jailbreaking your iPhone. The tool has advanced features, including a "cooldown" to avoid detection by Niantic, as well as the ability to set custom routes. It provides a 360-degree gaming experience and runs seamlessly on Android and iOS devices.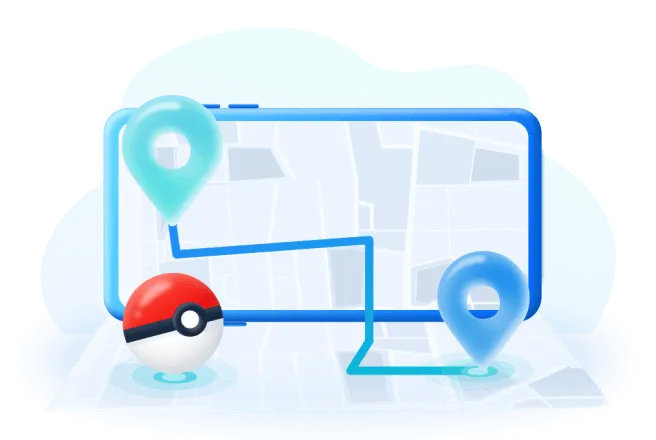 Multi-version support: available on Windows, Mac, iOS and Android devices.
Multipurpose: Suitable for AR games and communication apps such as WhatsApp and Messenger.
Precise navigation: supports specific coordinates and place names for accurate travel.
Powerful moving simulation: It can simulate walking, cycling, driving and other sports, intelligently detect routes and adjust GPS sports.
Easy to use: Use GPS joystick to spoof location in just 3 steps.
Pros
Simulate fake Pokémon GO GPS locations on Android and iOS devices.
Use the joystick to simulate GPS movement with customizable paths.
Simulate GPS locations on up to 5 devices simultaneously.
Features a built-in cooldown timer to help safely spoof location.
Fully compatible with the latest iOS and Android devices.
Supports all location-based apps like WhatsApp, Tinder, etc.
Cons
The app offers a limited free trial.
2

iAnyGo

Another popular Pokemon Go cheater for iOS 17 is Tenorshare iAnyGo. The free version of the software usually only offers three opportunities for position changes. If you need more actions or features, you may want to purchase the premium package.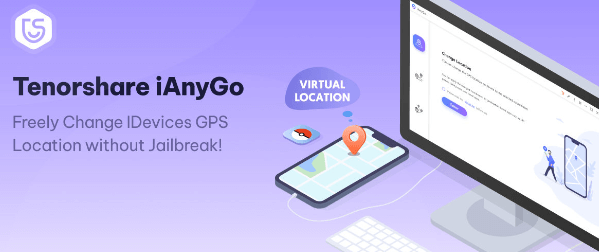 This tool has gained widespread attention around the world as it does not require jailbreaking.
Step 1: Install tools and connect devices.
First, make sure you have the latest version of the "LocaChange Location Changer" tool installed on your PC.
Connect your iPhone to your computer using a USB cable.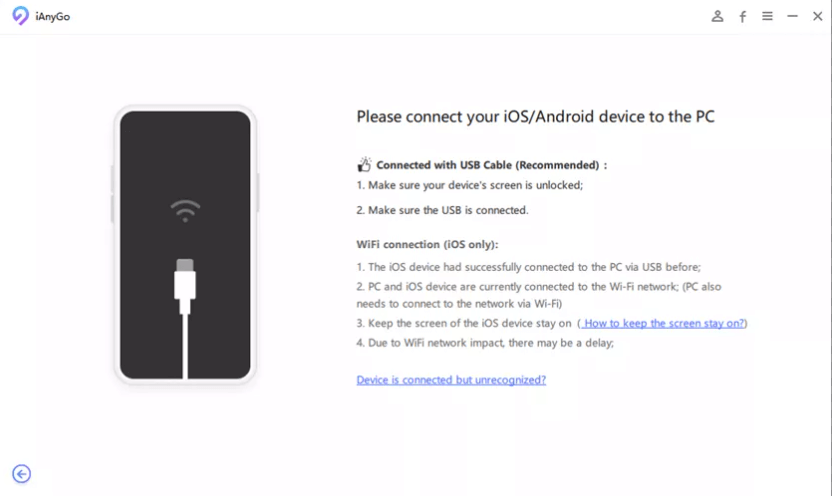 Step 2: Select a location.
Open the "LocaChange Location Changer" tool and find the "Change Location" function on the main interface. Click it to continue.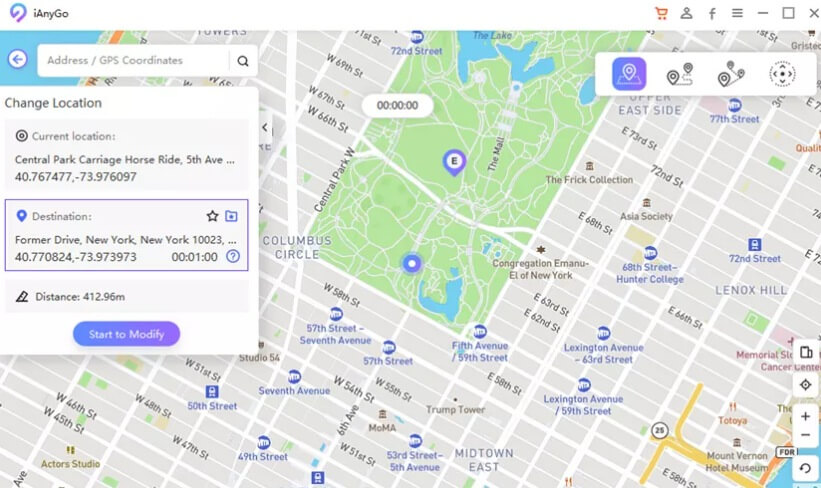 Step 3: Set up a new location.
On the next screen, you will see a map or location selection interface. Here you can select the new location you wish to change your device location to.
Click or select your desired location, then find and click "Start Modify" or similar button on the interface.
Step 4: Experience your new location.
Your iPhone will be teleported to the new location of your choice, causing you to appear there in Pokemon Go. You can explore this new location in the game, catch different Pokemon, or perform other game tasks.
Pros
It is a reliable tool for spoofing Pokemon Go location on iOS 17.
No need to jailbreak.
Cons
Users have been concerned about its lack of security mechanisms.
The app offers a limited free trial.
3

iPogo

iPoGo offers a customized version of Pokemon Go that includes auto-rotation, position camouflage, and enhanced throwing features, additional features that give you a greater competitive advantage in the game.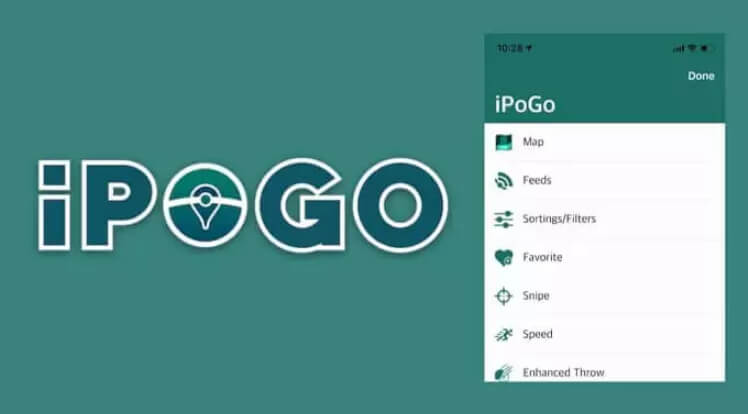 However, before proceeding, please note that many users may be at risk of being banned while using this app. Additionally, installing the app may require some time and steps. Nonetheless, here's how to use this Pokemon Go cheat app iOS 17 for free:
Step 1: Get iPoGo.
Go to the official iPoGo website and download the required IPA file.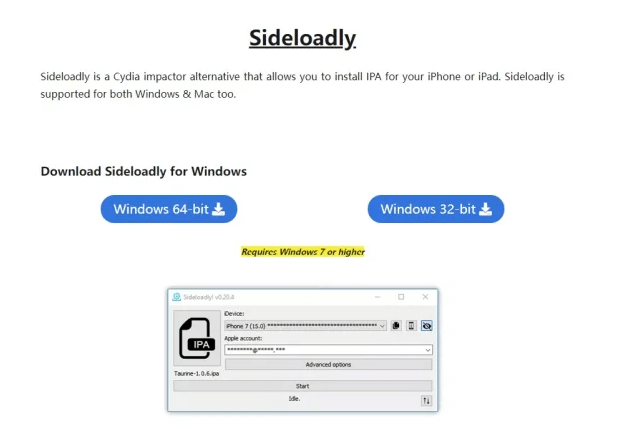 Step 2: Install iPoGo.
Launch Sideloady and log in with your account.
Drag and drop the downloaded IPA file onto the Sideloady interface.
Click "Start" to start installing iPoGo.
Step 3: Trust the app.
Once the installation is complete, the iPoGo Pokémon GO logo will appear on your iPhone home screen. Open your iPhone's Settings app.
Go to Settings > General > Device Management or Device Management & Device Management (this option may be slightly different depending on the iOS version).
Under Device Management, find the certificate or description file related to your iPoGo.
Click on the certificate and select "Trust this application."
Step 4: Enjoy the game.
Now you can enjoy the modified version of Pokemon Go, iPoGo, and start playing.
Pros
Works with all iOS versions, including iOS 17, with broad compatibility.
Provides the option to change the location manually, enabling users to select a precise destination.
Offers a variety of exciting features that enhance and enrich the Pokemon Go gaming experience.
Cons
Paid subscription prices are relatively high and may be expensive for some users.
There have been numerous cases of Pokemon Go trainers being detected by Niantic, and using the tool could result in account bans or other risks. Use with caution.
Part 3: FAQ about Pokemon Go iOS 17 Spoofer
1

What is the alternative to iPogo?

LocaChange Location Changer is an alternative of iPoGo. It accurately changes the location of Pokemon Go, has a user-friendly interface, and supports both Android and iOS devices, making it easy to fake locations.
2

Is spoof still working on Pokemon Go?

Indeed, even in 2023, thousands of Pokemon Go trainers are still using spoofing apps to simulate their locations. This remains a useful strategy for obtaining Pokemon Go items and participating in Pokemon events around the world without leaving home.
3

Why is My Pokemon Spoof Not working?

Are you having trouble using a location spoofer on your iPhone? This problem mainly stems from the fact that most location spoofing apps are not compatible with newer iOS versions.

Fortunately, there's an easy solution. You can easily fake Pokemon Go locations, even on iOS 17, simply by enabling developer mode on your iPhone.
Conclusion
If you're eager to catch Pokémon at home without having to go out, look no further. Try the previously mentioned Pokemon Go cheat iOS 17 tool and teleport to any location instantly.
However, you may be wondering, which app is best for your needs? After an in-depth study of the pros and cons of each app, LocaChange Pokemon Go spoofer for iOS 17 is clearly the most cost-effective and user-friendly option. Use this location spoofer to easily enhance your Pokemon Go gaming experience and gain a competitive advantage without leaving your home. Don't hesitate any longer and try it now.
Change GPS Location on iOS/Android
168,282 people have downloaded it.
Fake iOS/Android GPS location to anywhere in the world instantly.
100% Work with location-based apps such as AR games, social platforms, etc.
Joystick to simulate GPS movement freely when playing games.