Get Ahead in Pokémon Go with Defit: Hatching Made Easy!
Category: Change Location
10 min read
Pokémon Go is an excellent game that encourages individuals to be active and mobile. However, not everyone has the time or physical ability to engage in long walks. If you fall into that category, you might be curious about how you can still hatch eggs in Pokémon Go.
The good news is that there is a third-party application called Defit that can assist you. Today, let's delve into a detailed examination of Defit in Pokémon Go.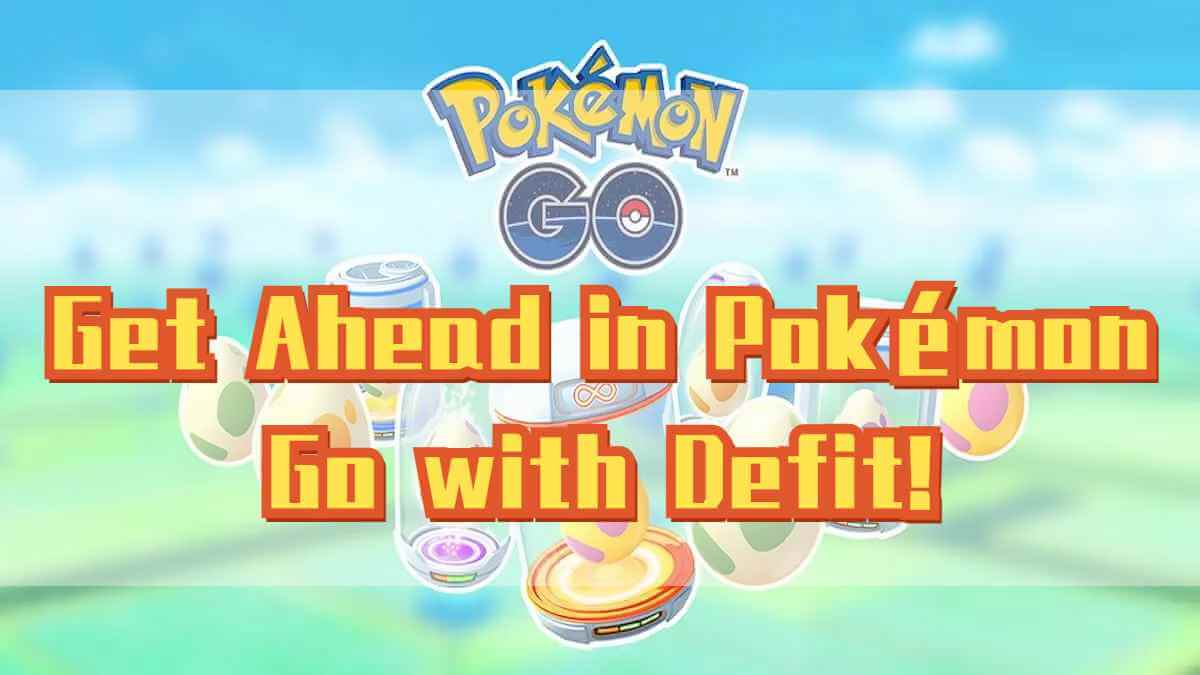 Part 1: DeFit in Pokémon GO: What Does It Mean?
Defit is a third-party app that enables egg hatching in Pokémon Go without the need for physical movement.
It achieves this by syncing with your Google Fit or Apple Health app and tracking your steps. Defit then transmits this data to Pokémon Go, which credits you with the distance walked. This means you can hatch eggs even if you're stationary at home or in the office.
It is important to note that Defit is not a Pokémon Go spoofer, but rather a step-tracking app.
Part 2: Does DeFit Work in Pokémon GO?
Some gamers have reported that Defit still functions with Pokémon Go; however, they recommend not launching the game while Defit is running to avoid triggering the game's anti-cheat mechanism.
Defit is a third-party program that mimics physical activity within the game, allowing players to hatch eggs and accumulate distance without actually moving. Nonetheless, using third-party applications violates the game's terms of service and may result in penalties.
Part 3: How to Use DeFit for Pokémon GO
To efficiently hatch eggs in Pokémon Go using Defit, follow these instructions: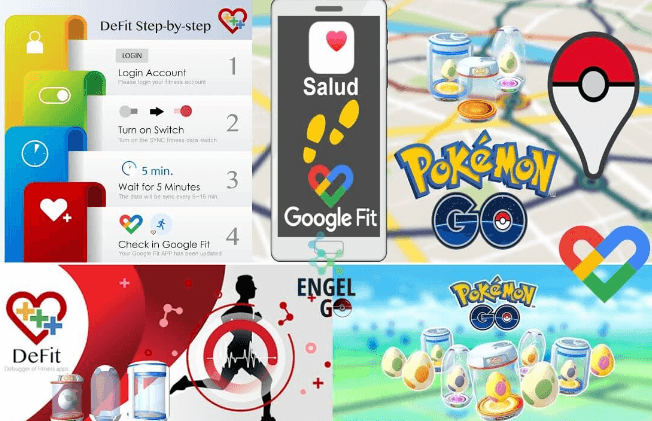 Install the Google Fit or Apple Health app on your iOS or Android smartphone.
Enable Adventure Sync in Pokémon Go and grant tracking access in Google Fit or Apple Health.
Install Defit and sign up using the same email address as your Pokémon Go account.
Connect Defit to your Google Fit or Apple Health account and then to Pokémon Go from the main menu.
Once synchronization is complete, add activity time to your fitness tracker using the Defit menu. This should update both the fitness tracker and Pokémon Go.
Check your avatar profile to see if the displayed distance walked has updated, indicating successful egg hatching.
Part 4: Pokémon GO DeFit Not Working? Fix It!
If Defit is not functioning properly with Pokémon Go, try the following steps:
Check your internet connection.
Activate Adventure Sync in Pokémon Go.
Update your fitness app.
Reinstall Defit.
Clear cache.
Verify app permissions.
By following these methods, you can troubleshoot and resolve any issues with Defit in Pokémon Go. This will enable you to hatch eggs more quickly and obtain rare and powerful Pokémon in the game.
The Best Alternative to DeFit: LocaChange
The Defit app for Pokémon GO is well-known for hatching eggs, but players seeking a more extensive location spoofing solution should consider LocaChange as an alternative for Defit Pokémon GO on iOS and Android.
LocaChange allows you to effortlessly modify your GPS location on both iOS and Android devices, enabling you to capture rare Pokémon without stepping outside your home.
Experience full compatibility with both Android devices, including Android 14, and iOS devices, including the latest iOS 16.
Easily spoof locations on up to 10 devices simultaneously.
Take complete control over your movement path, speed, and location with the joystick feature, providing a gaming experience similar to playing on a Switch.
This incredible feature works flawlessly with all location-based apps like Tinder, Snapchat, Find My Friends, AR games, and popular social media platforms.
Effortlessly change your GPS location on Pokemon GO with a simple click, without the need for jailbreaking, whether you're using iOS or Android devices.
Here's how to use LocaChange specifically to easily spoof locations in Pokemon GO.
Step 1:Download and install LocaChange into your Computer.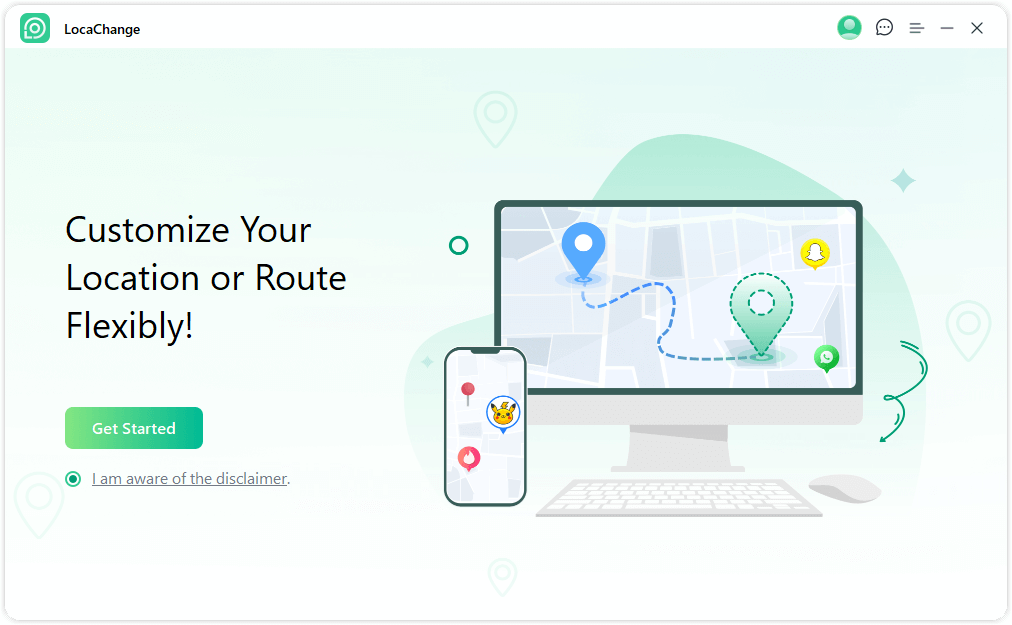 Step 2:  After installing LocaChange, launch it. Then connect your phone to your computer with a USB cable or WIFI connection(we recommend USB cable beacuse It has a 100 percent success rate)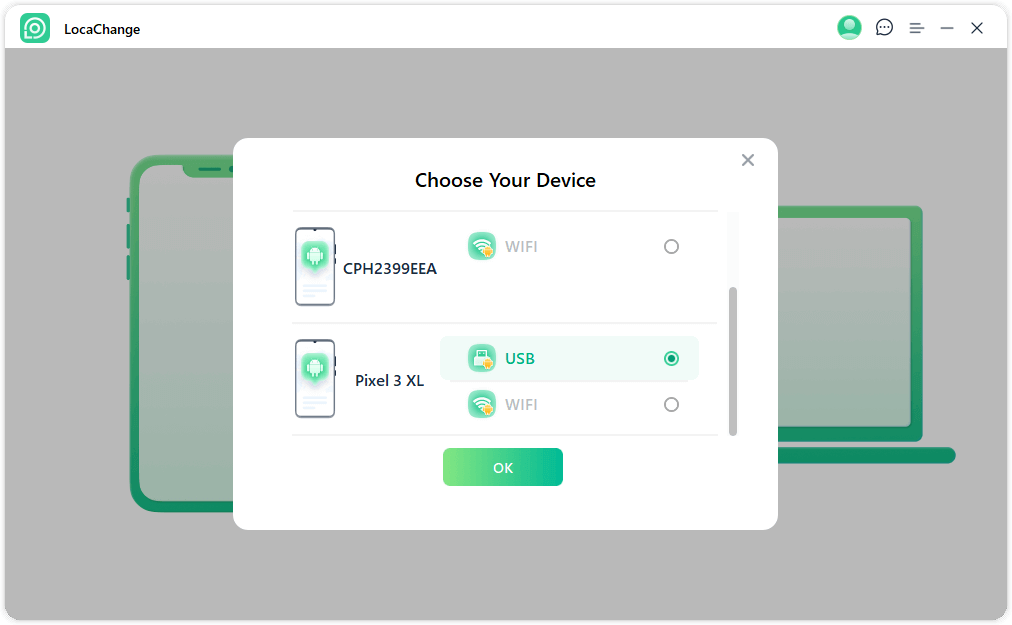 Step 3: Choose any of the teleport mode, two-spot mode, multi-spot mode, enter any location you want to jump or transfer, and click the Move button to change your GPS location.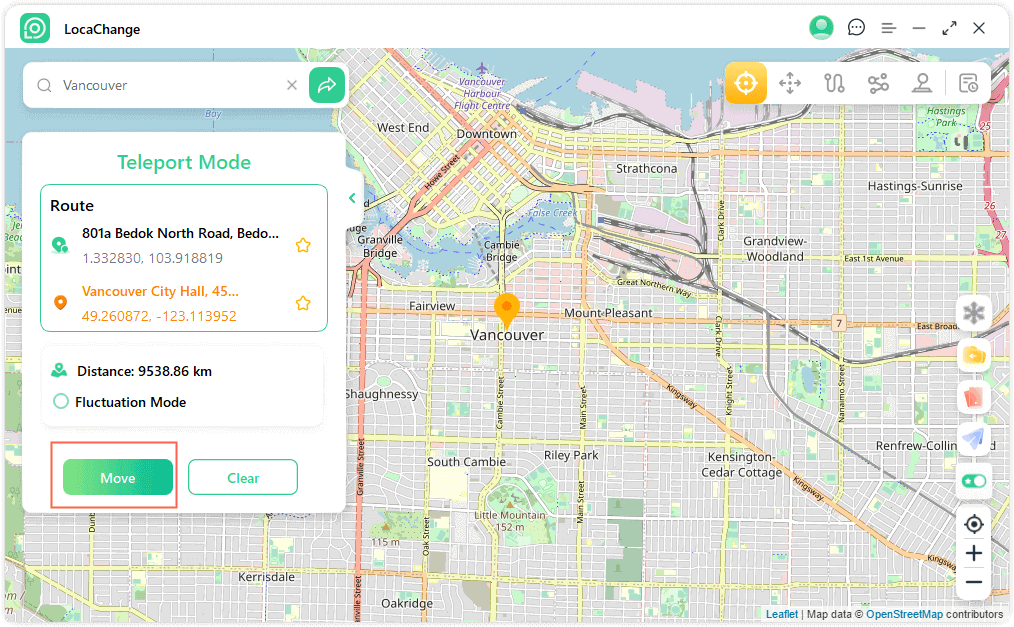 With the above steps, you can simply capture Pokemon from very far away at home, and faking GPS location is no longer a cause for concern for you.
In addition to the function of Pokemon GO spoofing, LocaChange also supports the following functions: provide popular Pokemon routes、support planning routes、collection information is saved in the cloud、add a variety of map skins.
Once LocaChange completes simulating your movement, a reassuring "Completed" message will appear. That's all it takes! From there, Pokemon Go will mimic your desired walking pattern, allowing you to hatch eggs without any further physical exertion. So, sit back on the couch and watch as your eggs hatch magically before your eyes.
Conclusion
This article delves into the details of Defit in Pokémon Go. All in all, both Defit and LocaChange are great options for hatching eggs in Pokémon Go.
Defit is a solid app designed specifically for this purpose, while LocaChange offers a more comprehensive solution, combining location spoofing and joystick functionality for a more immersive experience. Feel free to explore both options and choose the one that best suits your needs.
Change GPS Location on iOS/Android
168,282 people have downloaded it.
Fake iOS/Android GPS location to anywhere in the world instantly.
100% Work with location-based apps such as AR games, social platforms, etc.
Joystick to simulate GPS movement freely when playing games.